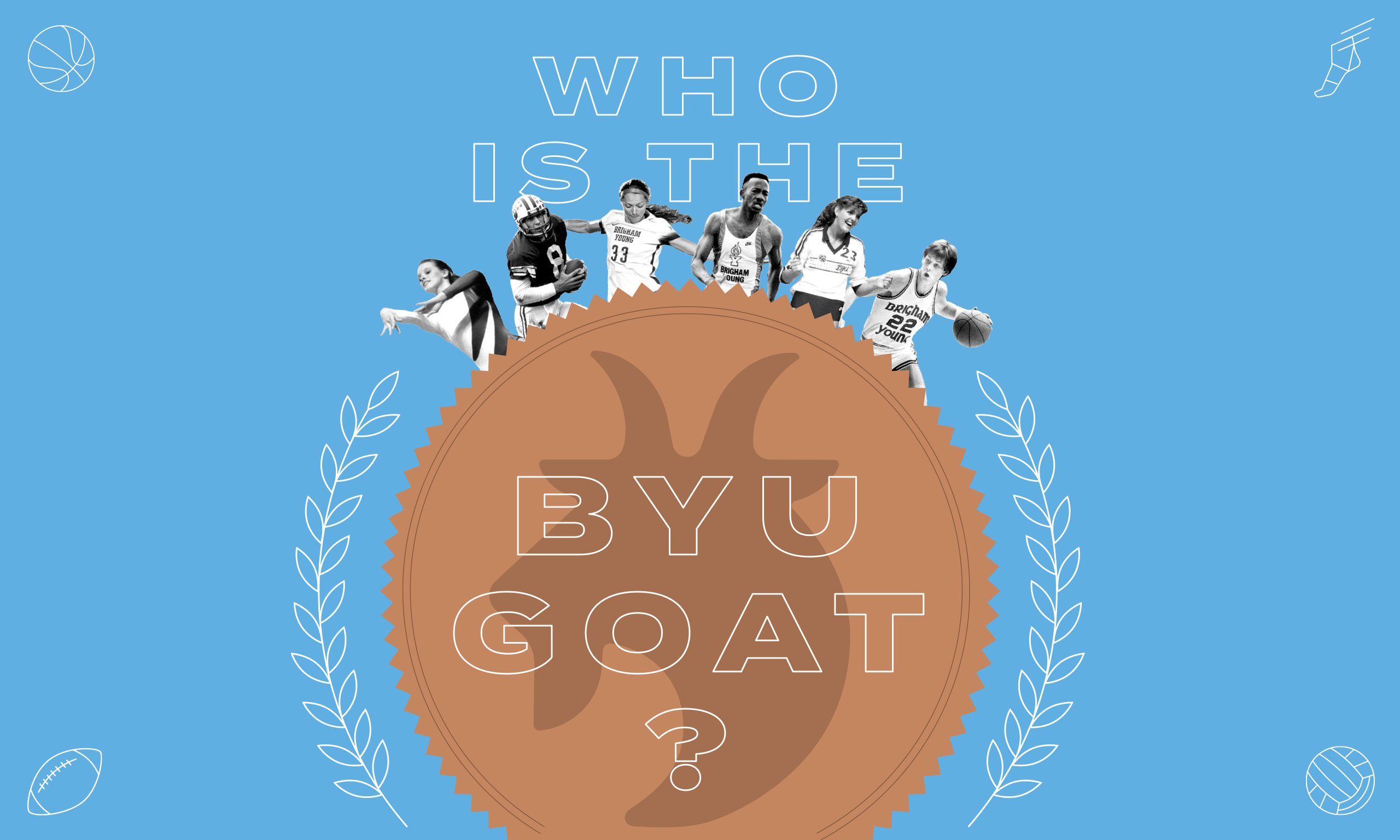 To fill the pandemic lull in college sports, BYU fans inevitably begin to reminisce about firsts (Alma Richards at the 1912 Olympics), lasts (men's cross country's 2019 championship), bests (broken records), and unforgettable moments (from the Miracle Bowl comeback to rushing the basketball court after the Gonzaga game this spring). Then, as fans bask in the glory days, out of the athletic fields wanders the most debatable, dangerous question: Who is the greatest BYU athlete of all time—the GOAT?
Ask and instantly the negotiation begins: While at BYU or entire career? Top scorer or best all-around? Fastest? Multi-sport athlete? Can I choose more than one?
With 195 student-athletes inducted into the BYU Athletic Hall of Fame since 1975—and others lined up at the door—it's hard to choose just one great.
So, for your consideration, here is BYU Magazine's unauthoritative, incomplete, and subjective list of GOAT nominees. The ball is now in your court. Who is your favorite? Who did we miss? Send your GOAT pick and rationale to magazine@byu.edu.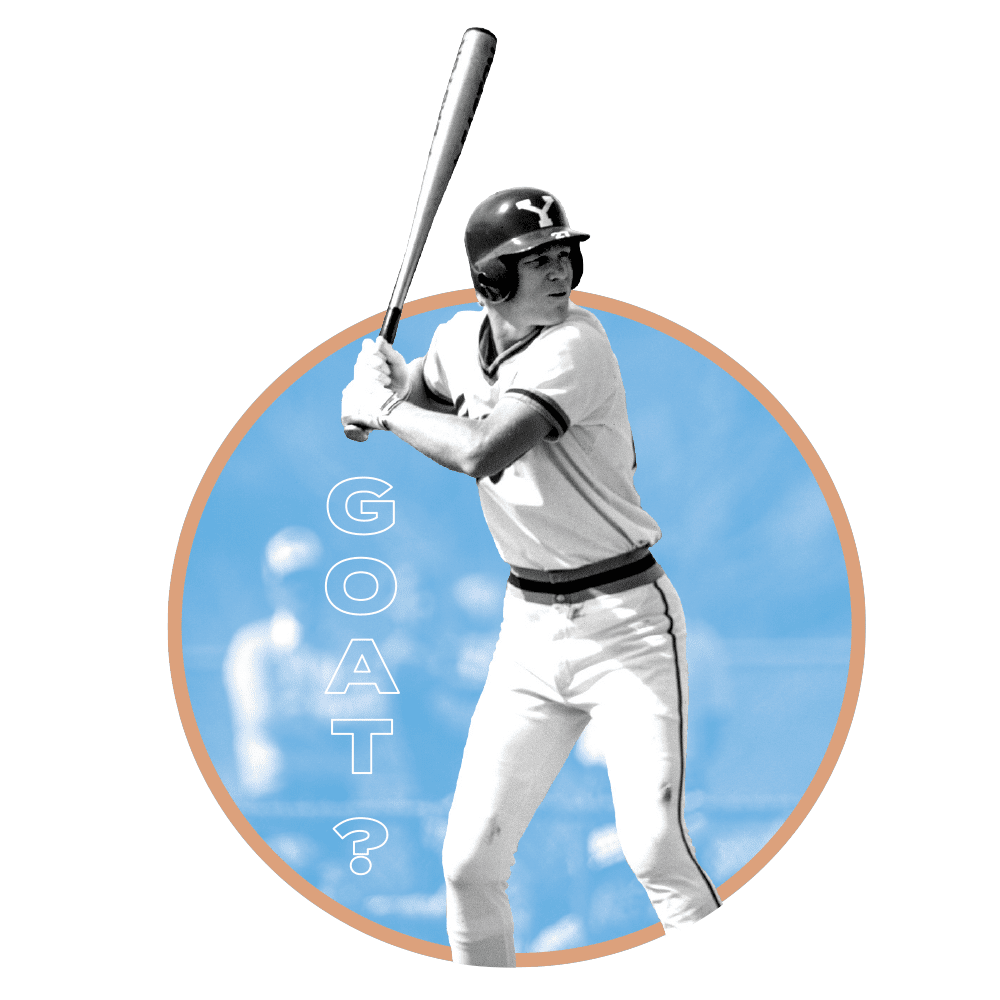 J. Cory Snyder ('84)
Baseball, 1982–84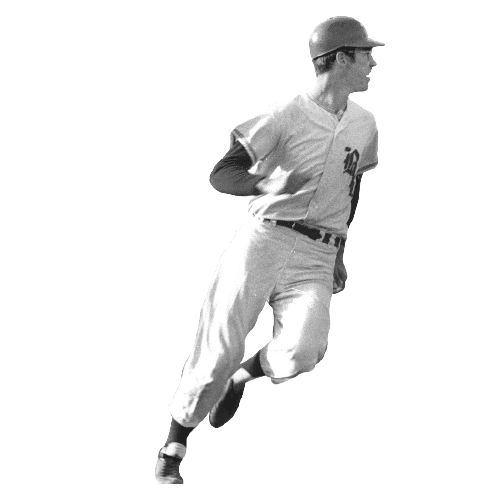 Hit homers on his first three pitches as a Cougar. Set NCAA record for career slugging percentage (still sixth all-time). Set BYU career records for slugging percentage, RBIs, runs, batting average, hits, home runs, and total bases; still top five in all of those. Took silver with the U.S. Olympic Team (1984). Played in major leagues for nine years.
Other Baseball Contenders
▸ Douglas L. Howard (BS '72, MA '85), drafted in pro baseball and basketball; Jack S. Morris ('76), World Series MVP and National Baseball Hall of Fame inductee; Wally K. Joyner ('83), MLB All-Star first baseman.
---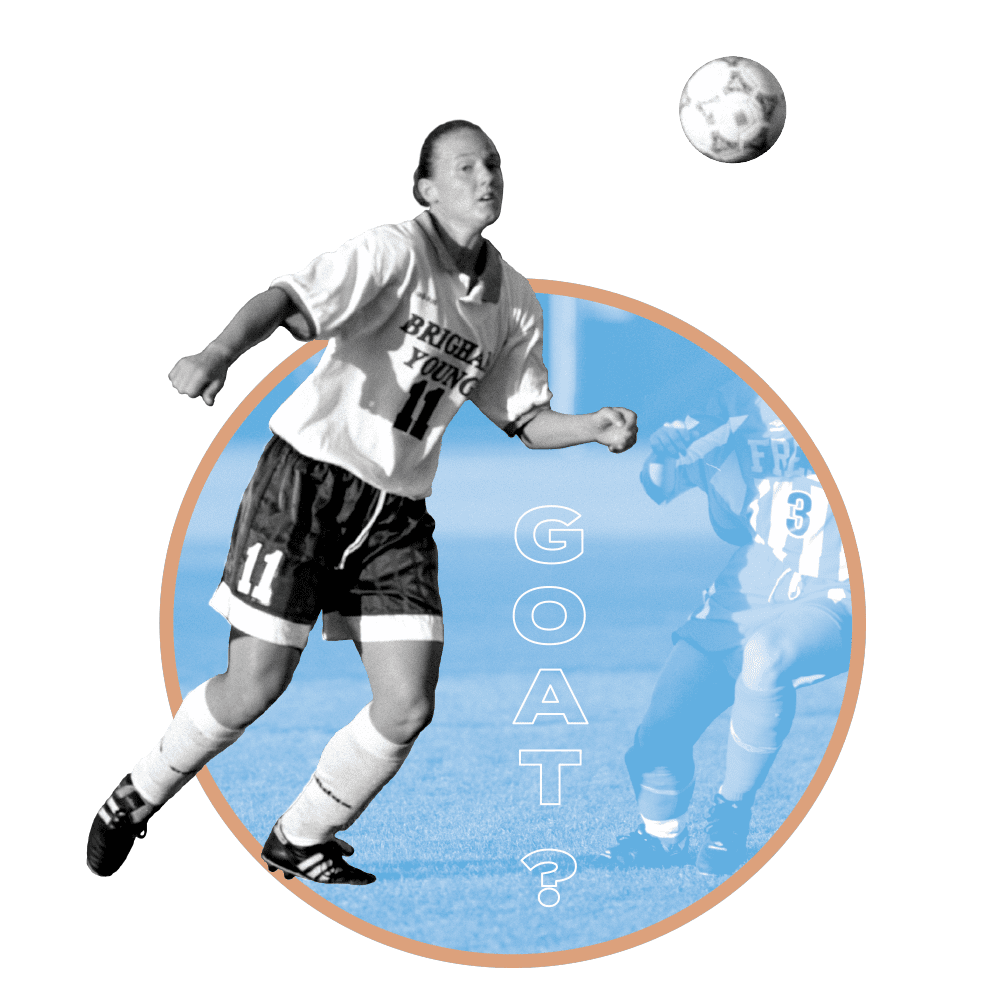 Shauna L. Rohbock (BS '11)
Women's Soccer and Track and Field, 1995–98
Scored 94 goals (next highest, 52) in just 90 games. No. 8 all-time in NCAA scoring. All-American three times in soccer, twice in heptathlon. Olympic silver medalist for Team USA in two-woman bobsled (2006).
Other Women's Soccer Contenders
Aleisha Cramer Rose (BS '05), U.S. Women's National Team star; Ashley M. Hatch ('20), Hermann Trophy semifinalist and 2017 National Women's Soccer League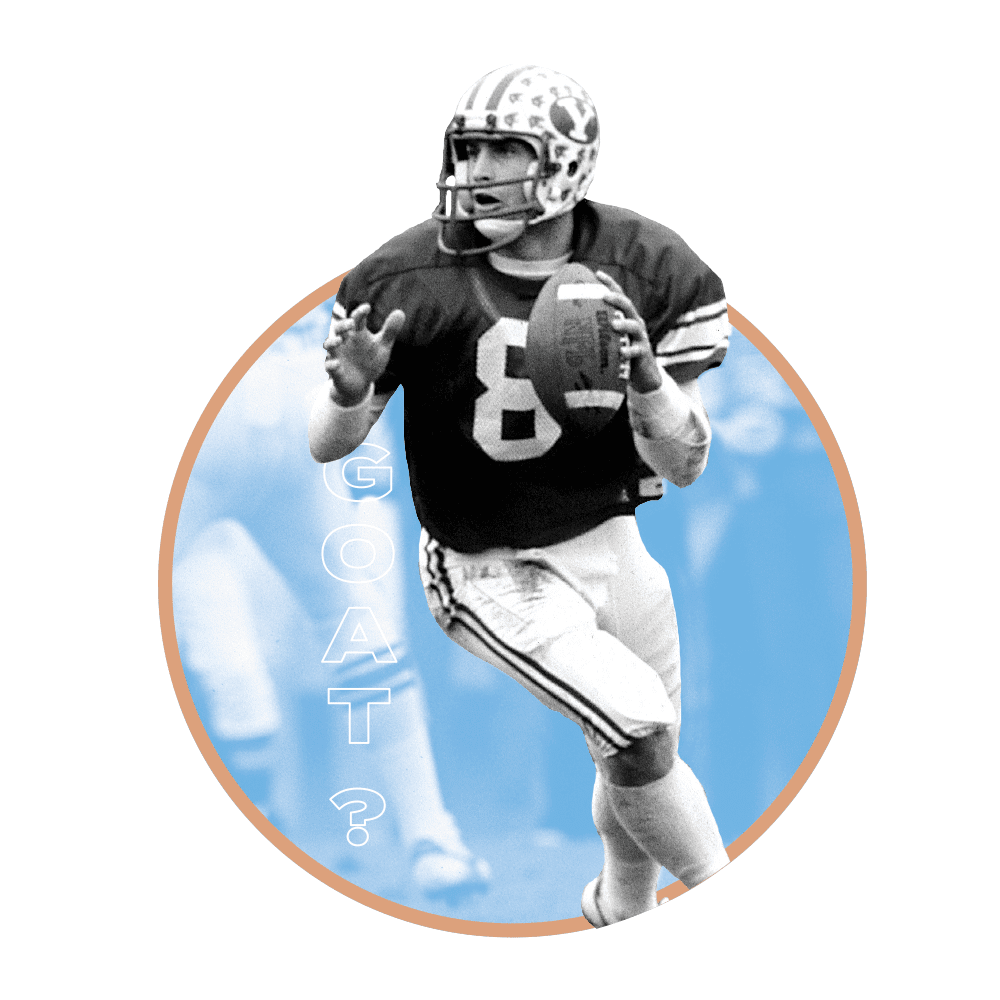 J. Steve Young (BA '84, JD '94)
Football, 1980–83
Broke 13 NCAA records in 1983 and won the Davey O'Brien Award for the nation's top QB. Was a consensus All-American and runner-up for the Heisman Award. Was the NFL MVP in 1992 and 1994 and also the MVP of Super Bowl XXIX.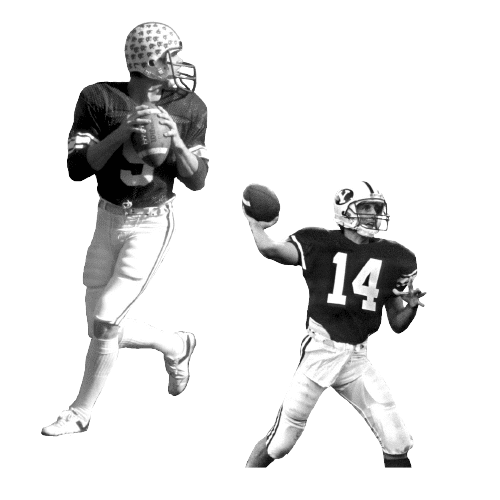 Other Football Contenders
◂ Jim R. McMahon Jr. (BA '14), third in Heisman voting, broke 75 NCAA records and won two Super Bowls; Jason O. Buck ('88) and Mohammed T. Elewonibi ('90), both Outland Trophy winners; ◂ Ty H. Detmer (BS '92), Heisman winner.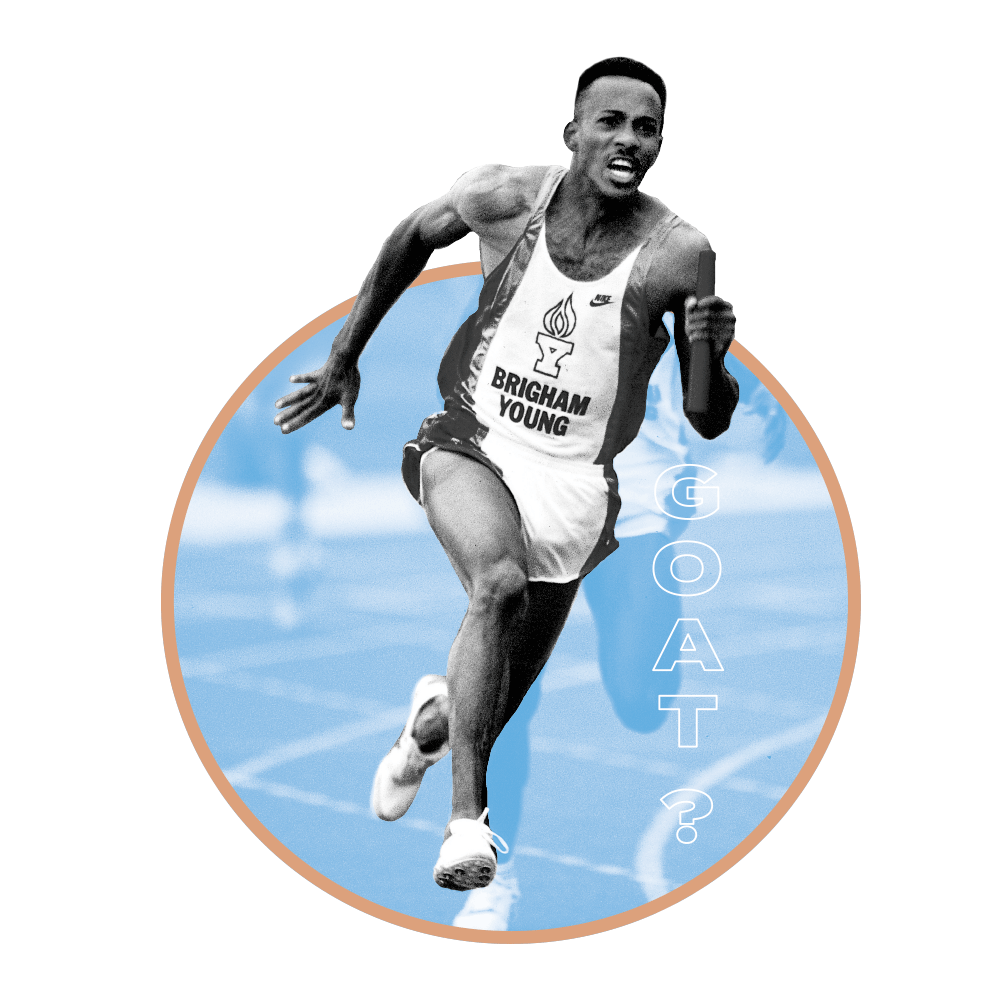 ---
Frank Fredericks (BS '91, MBA '94)
Men's Track and Field, 1987–91
Winner of three NCAA titles in the 100- and 200-meter sprints. Four-time Olympic silver medalist for Namibia. Broke the world indoor 100-meter record; six days later did the same in the indoor 200-meter (a record that still stands).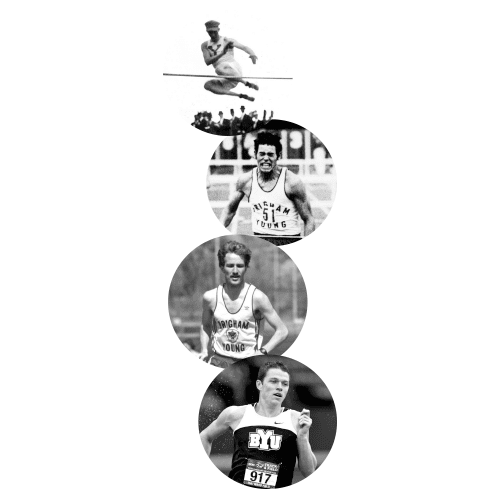 Other Men's Track and Cross Country Contenders
▸ Alma W. Richards (BYHS 1913), Olympic high-jump gold medalist; ▸ Ralph V. Mann (BS '73, MS '74), three-time NCAA 440-meter hurdles champion and Olympic silver medalist; ▸ Ed D. Eyestone (BS '85, MS '90), NCAA champ in 10K and 5K, two-time Olympic marathoner for the United States, five-time U.S. Road Racer of the Year; Leonard Myles-Mills (BS '99), two-time NCAA outdoor national champ in the 100-meter and Olympian for Ghana; ▸ Miles B. Batty (BS '12), two-time national champion and National Indoor Track Athlete of the Year, set the NCAA indoor mile record and received the Walter Byers Postgraduate Scholarship.
One Giant Leap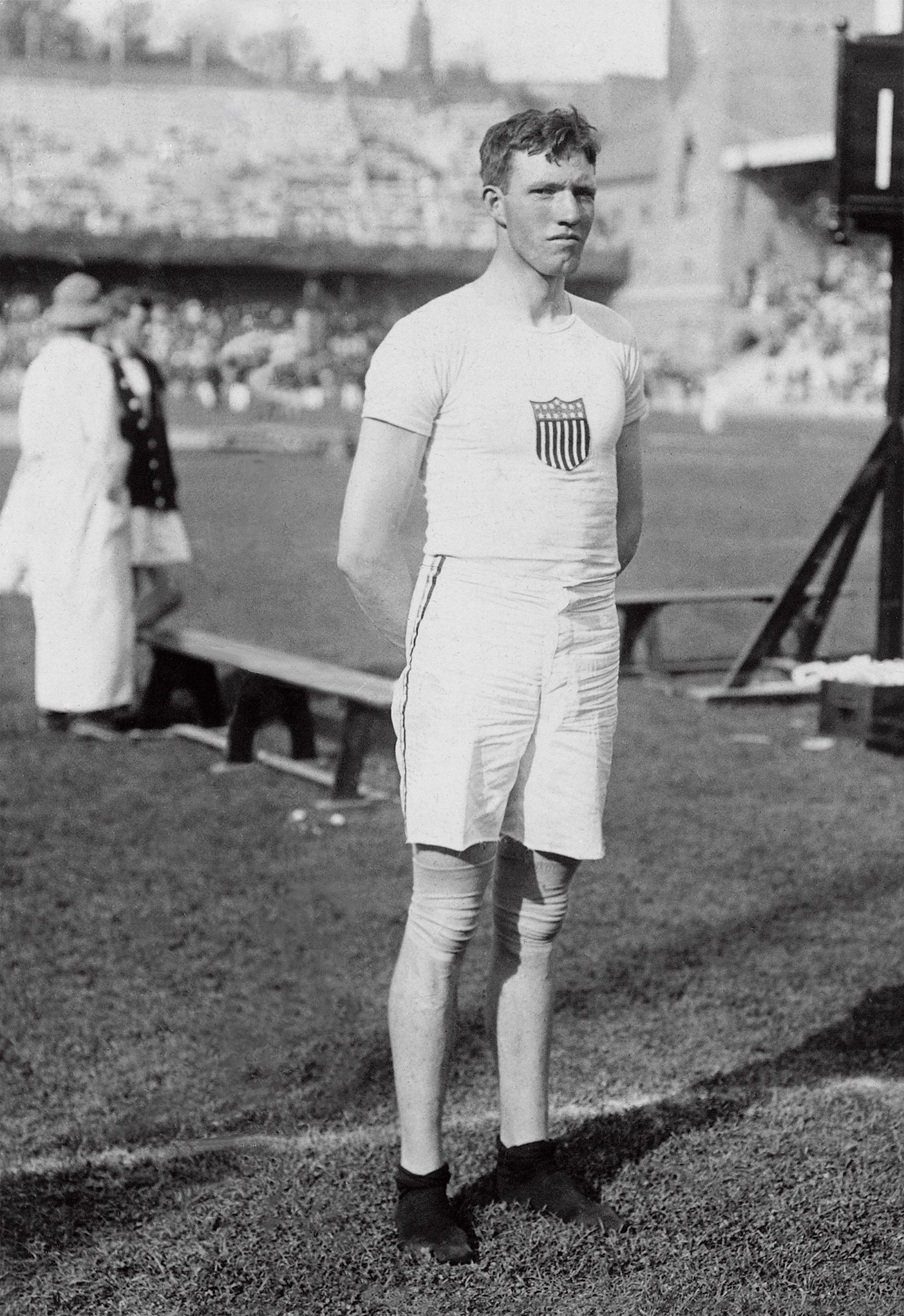 In a few short years, Alma W. Richards went from chasing jackrabbits in Parowan, Utah, to enrolling at BY High to bowing before Sweden's King Gustav V as he received a gold medal in the high jump at the 1912 Olympic Games in Stockholm. Richards was the United States' best decathlete and high jumper leading up to the 1916 Olympics, but those games were canceled due to World War I.
In 21 years of track and field competition, Richards earned nearly 250 medals and trophies, winning 55 championships. In 1947 he was named Utah's Athlete of the Century (1850–1950).
Bobby D. Clampett Jr. (AA '80)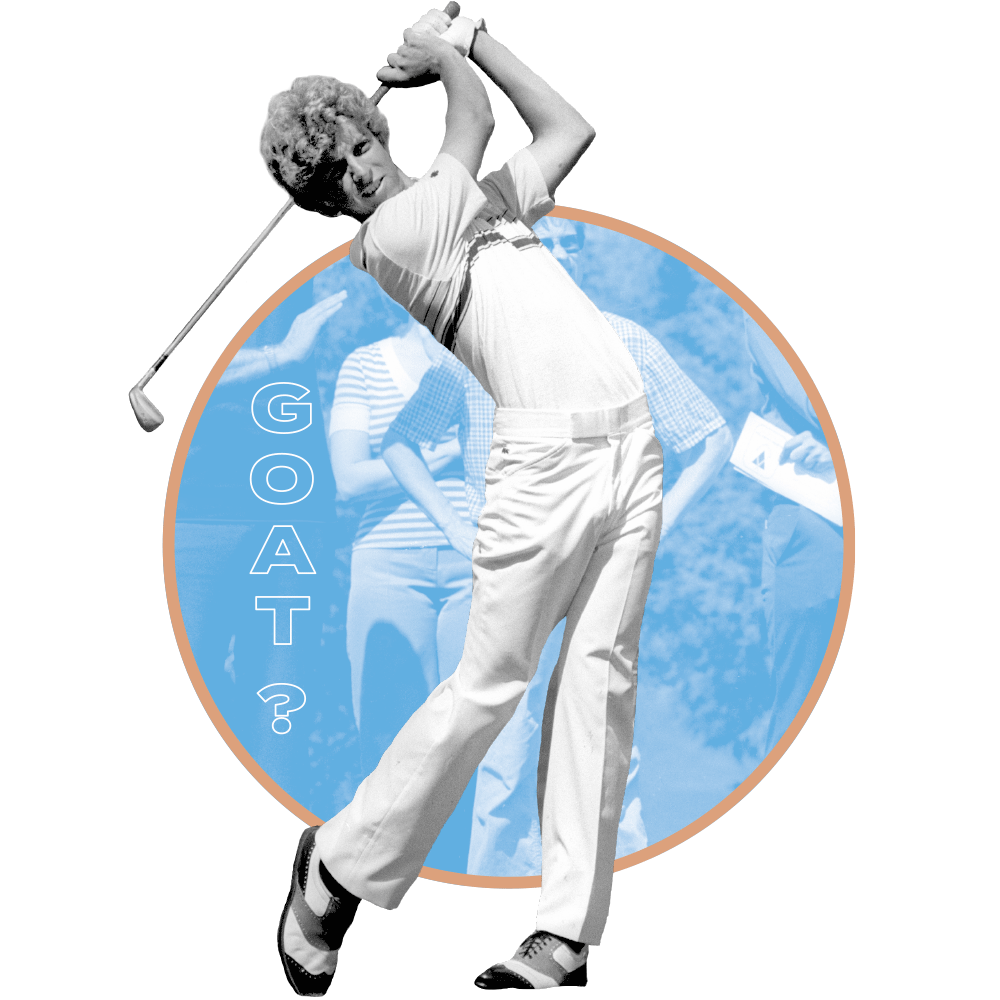 Men's Golf, 1977–80
At 17 was the youngest BYU Cougar to win a major college tournament. Winner of two Fred Haskins Awards (golf's Heisman) and a record 12 NCAA tournaments in three years. Led BYU to three NCAA top-four finishes.
Other Men's Golf Contenders
Johnny L. Miller ('68), 1974 PGA Player of the Year; Mike D. Reid ('05) finished in the top 10 70 times on the PGA Tour; Mike R. Weir (BS '93) won the 2003 Masters.
---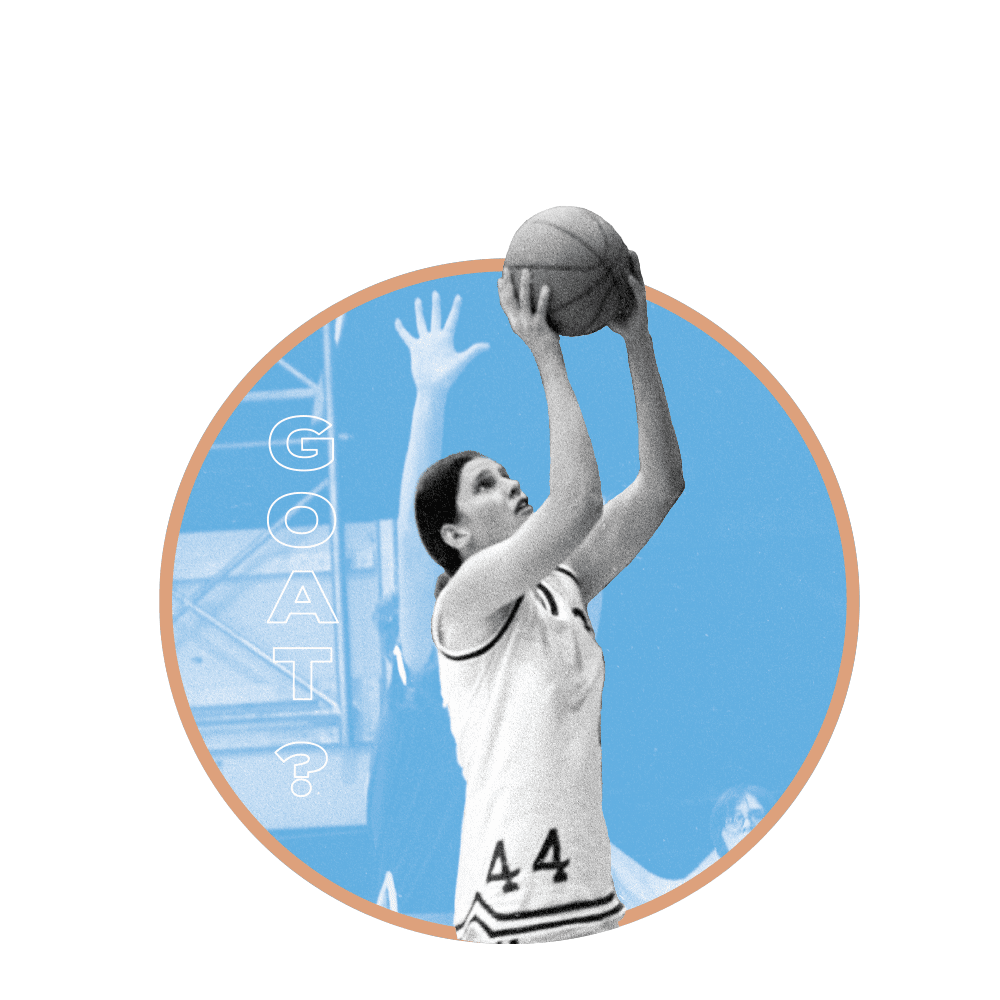 Tina Gunn Robison (BS '80)
Women's Basketball, 1976–80
Led the nation in scoring (31.2 points per game) and total points (967); fourth in rebounding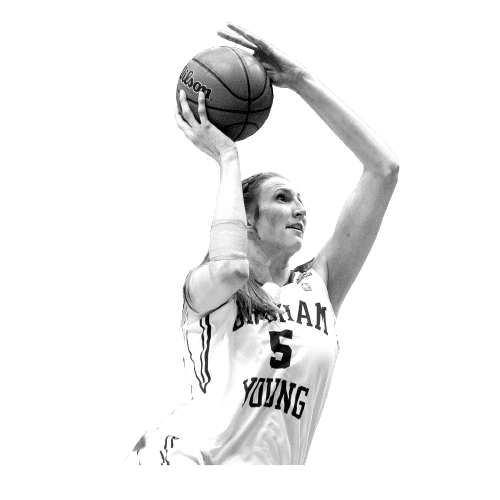 Other Women's Basketball Contenders
Erin L. Thorn (BS '04) holds BYU records for career 3-pointers (391) and free-throw percentage (.860) and played 10 seasons in WNBA; ▸ Jennifer D. Hamson (BS '14), WCC Player of the Year and Defensive Player of the Year who led the nation in blocks (4.2 per game); Lexi Eaton Rydalch (BS '15), WCC all-time leading scorer,male or female (2,535 points).
Tiffany Lott-Hogan (BS '98)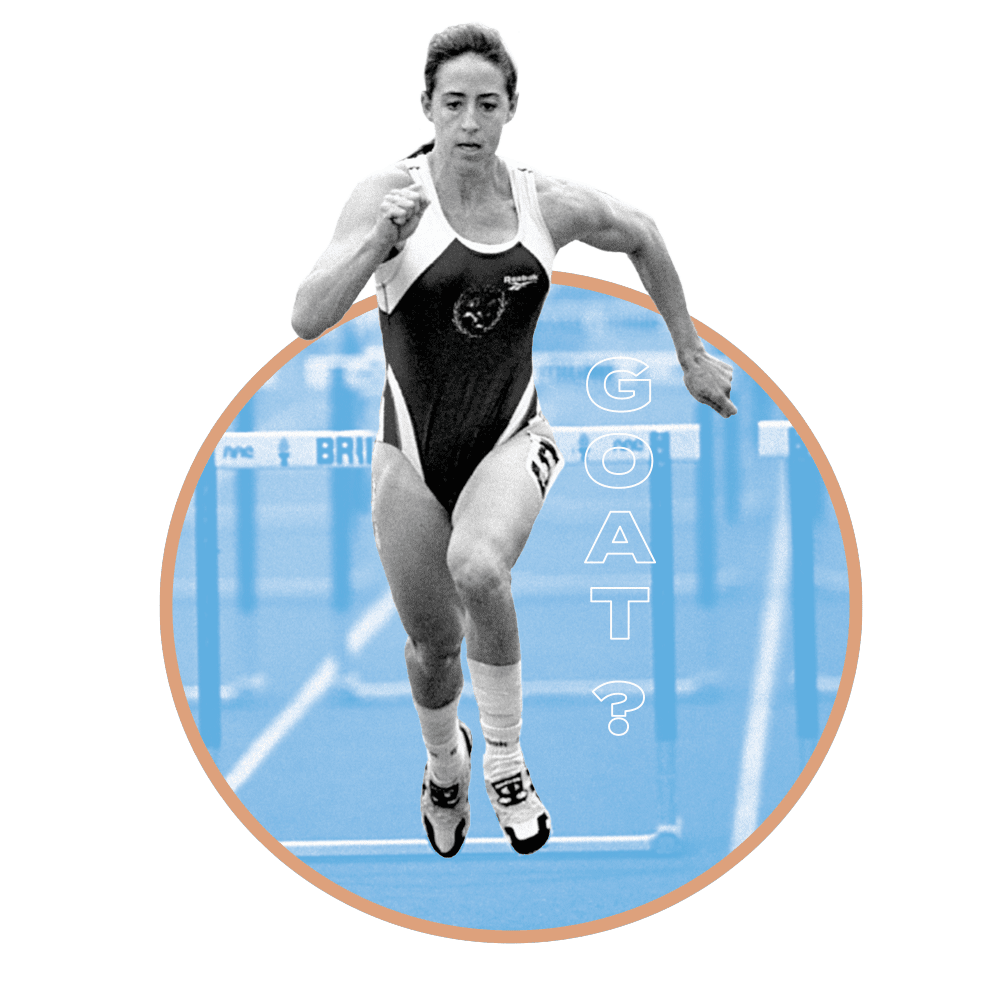 Women's Track and Field, 1994–98
Broke NCAA and world records for 55-meter hurdles (7.30) in 1997 and won two NCAA championships in the heptathlon. Competed in 2004 Olympic Games for the United States and won the heptathlon at the 2003 Pan American Games.
Other Women's Track and Cross Country Contenders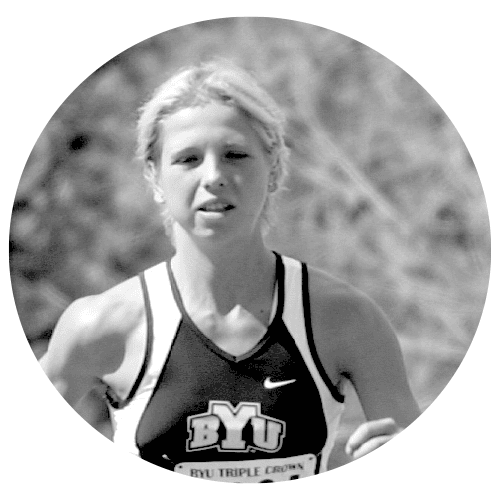 Elizabeth Jackson Van Camp (BS '01), BYU's first national champion in the women's steeplechase, broke American record multiple times, won four individual U.S. national titles as a pro, and was ranked No. 1 in the nation in 2001, 2002, and 2005; Tara Rohatinsky Northcutt (BS '02) led BYU to two NCAA cross country titles and, in track, earned an individual NCAA outdoor national title in the 10,000 meters; ▸ Michaela Mannova (BS '08), finished top five in three NCAA cross country championships and set an NCAA record in the 3,000-meter steeplechase track national championship.
---
Danny R. Ainge (BA '92)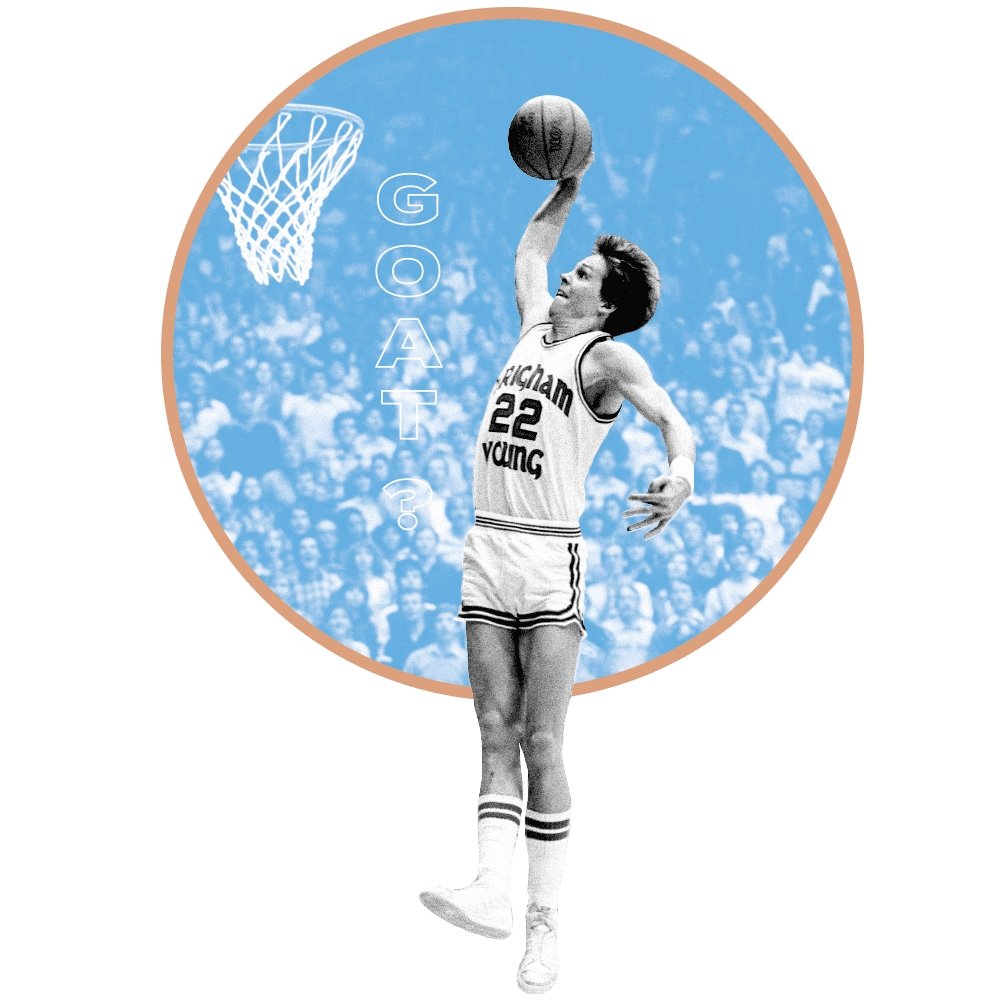 Men's Basketball, 1977–81
National basketball player of the year who also played pro baseball while in college. Third in all-time scoring (in fewer games than Jimmer or Tyler Haws, and with no 3-point line). Most field goals (987) and third in assists and steals. Took BYU to 1981 Elite 8 with iconic shot versus Notre Dame. Won NBA championships with the Boston Celtics in '84 and '86.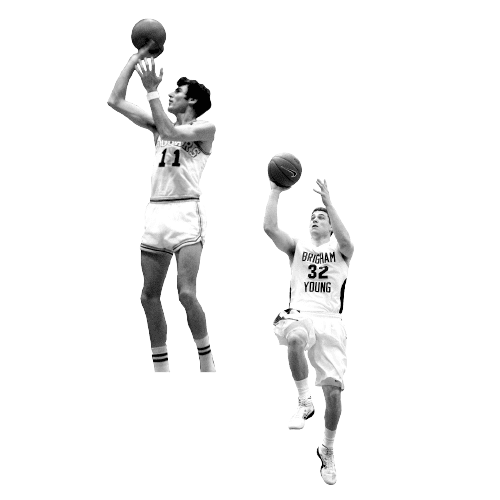 Other Men's Basketball Contenders
Melvin R. Hutchins (BS '51) led the Cougars to the 1951 NIT championship—the first national title for BYU in any sport—set school career rebounds record (900) in just two seasons, was No. 1 NBA draft pick and a five-time NBA all-star; ▸ Krešimir Ćosić ('73), Olympic gold medalist and Naismith Memorial Basketball Hall of Fame inductee; ▸ Jimmer T. Fredette (BA '16), consensus national player of the year and author of Jimmermania; M. Tyler Haws ('19), all-time BYU scoring leader.
---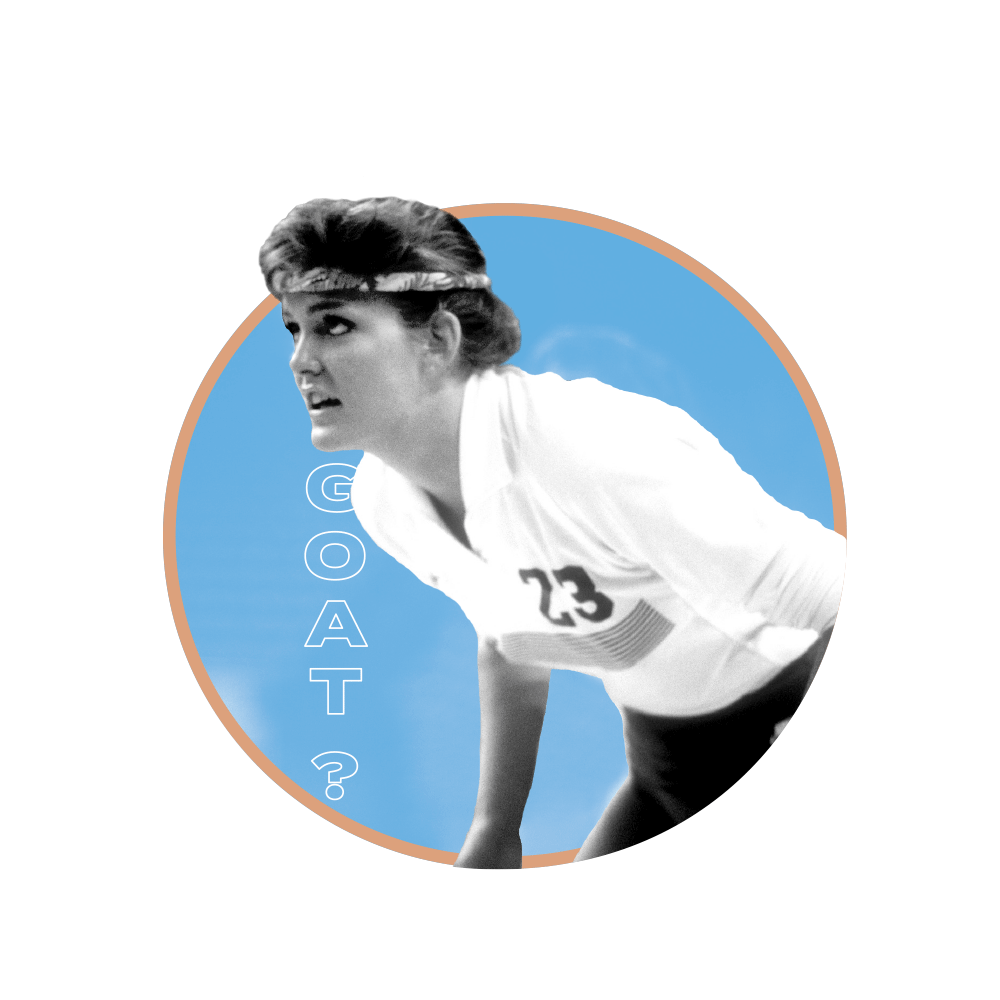 Dylann Duncan Ceriani (BS '89)
Women's Volleyball, 1984–88
Broke career kill record for all NCAA divisions (2,188). Set BYU records for solo blocks in a match (6), blocks in a season (246), career aces (233), solo blocks (152), and total blocks (881). Received NCAA Silver Anniversary Award. Played on national and pro teams.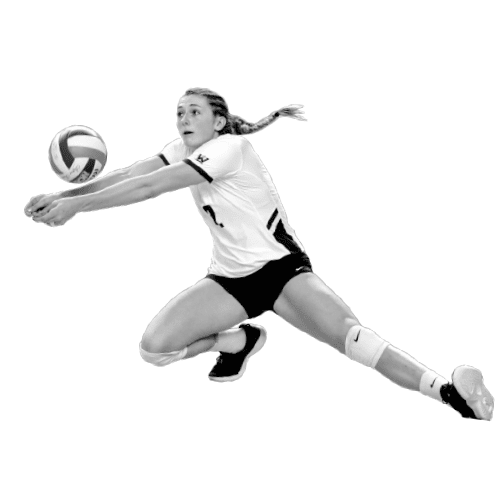 Other Women's Volleyball Contenders
Alexa L. Gray (BA '16), rally-scoring era kills leader, program's only three-time All-American, plays for team Canada; ▸ Roni Jones-Perry (BS '19), national player of the year finalist, won Pan American Cup with Team USA.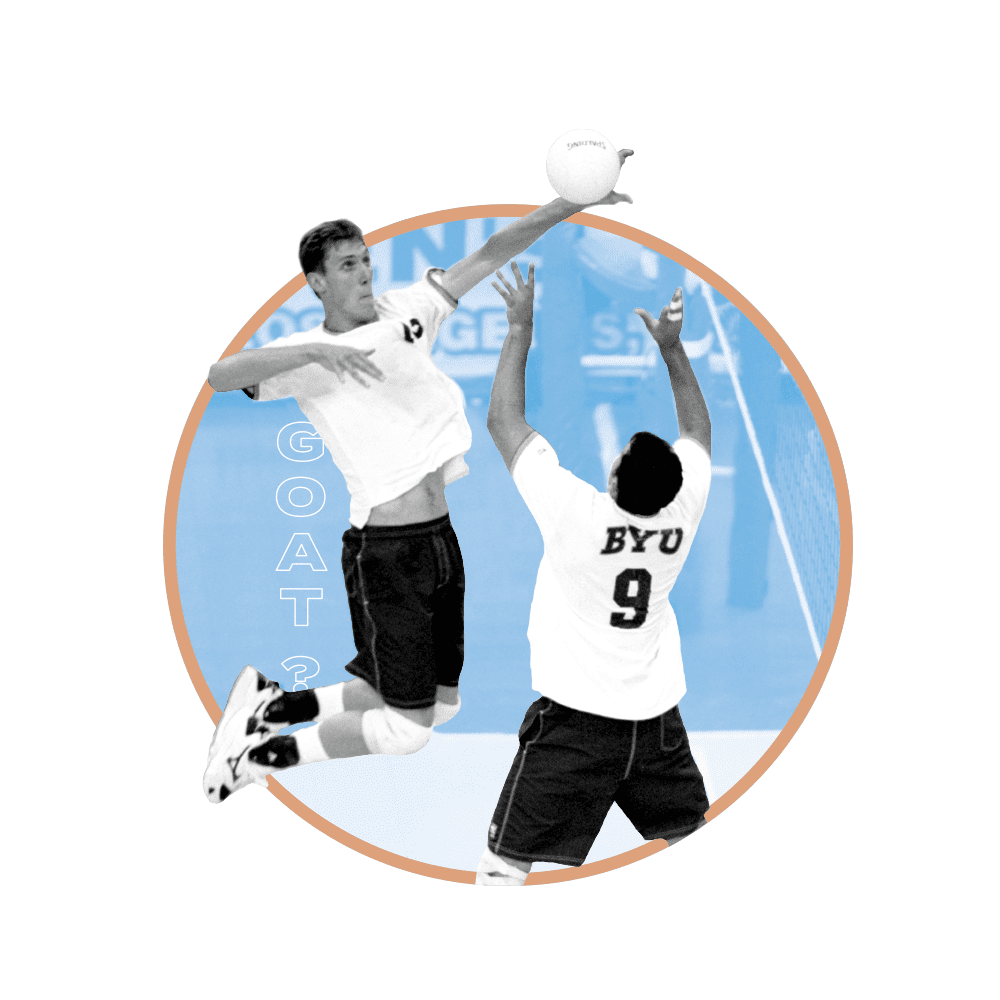 ---
Ryan M. Millar (BS '03)
Men's Volleyball, 1996–99
The 1999 national player of the year, Millar led his team to a 30-1 record and a national championship. Owns many BYU school records for side-out scoring statistics and led the country in hitting percentage (.498) and blocks per game (2.14). Played professionally and on the U.S. National Team, which won an Olympic gold medal in 2008.
Other Men's Volleyball Contenders
◂ Hector F. Lebron (BS '01), two-time national champion setter, Volleyball Magazine national player of the year, finished second all-time in assists (side-out scoring era) at BYU; Mike R. Wall (BS '04), led the Cougars in kills for three seasons and played on two NCAA title teams, named 2001 NCAA Final Four MVP.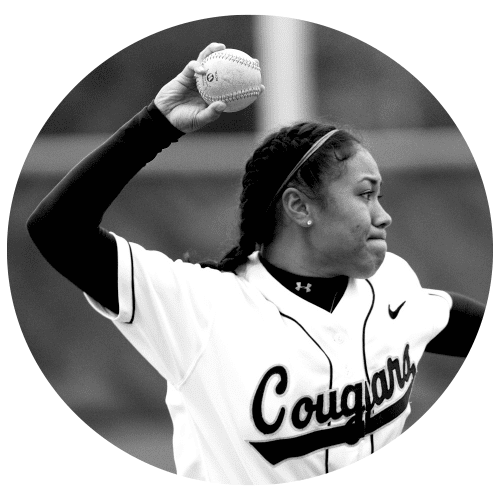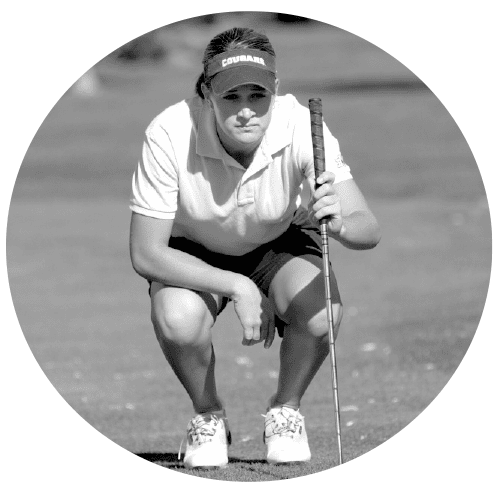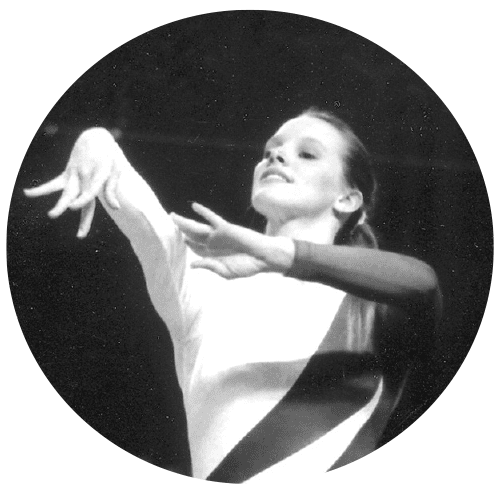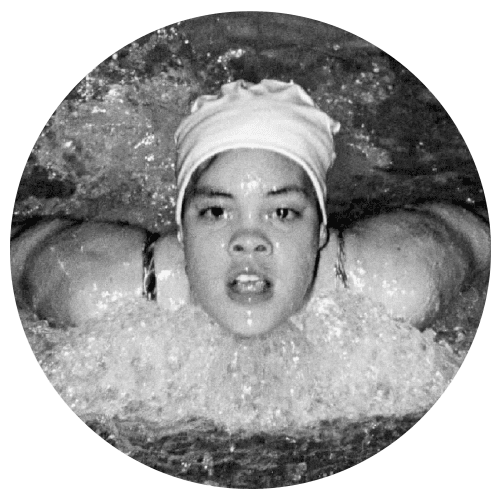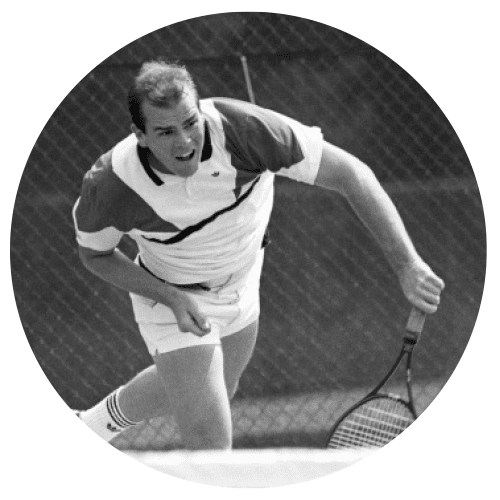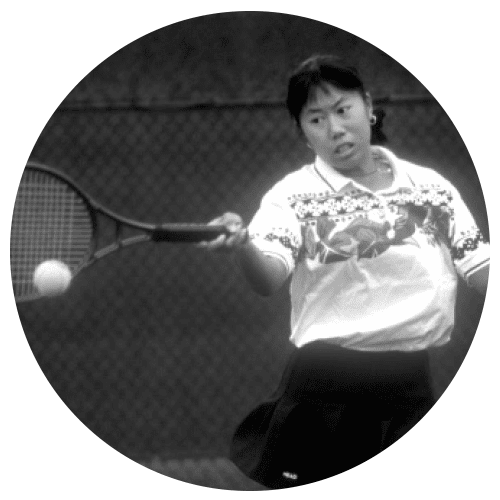 J. Keith Russell (BS '73) Men's Diving, 1971–72 | Six-time national champion in one- and three-meter diving, placed fourth at the Mexico City Olympics in 1968 for Team USA.
---
All photos courtesy BYU Photo except image of Alma Richards, which is courtesy L. Tom Perry Special Collections, UAP2 F080