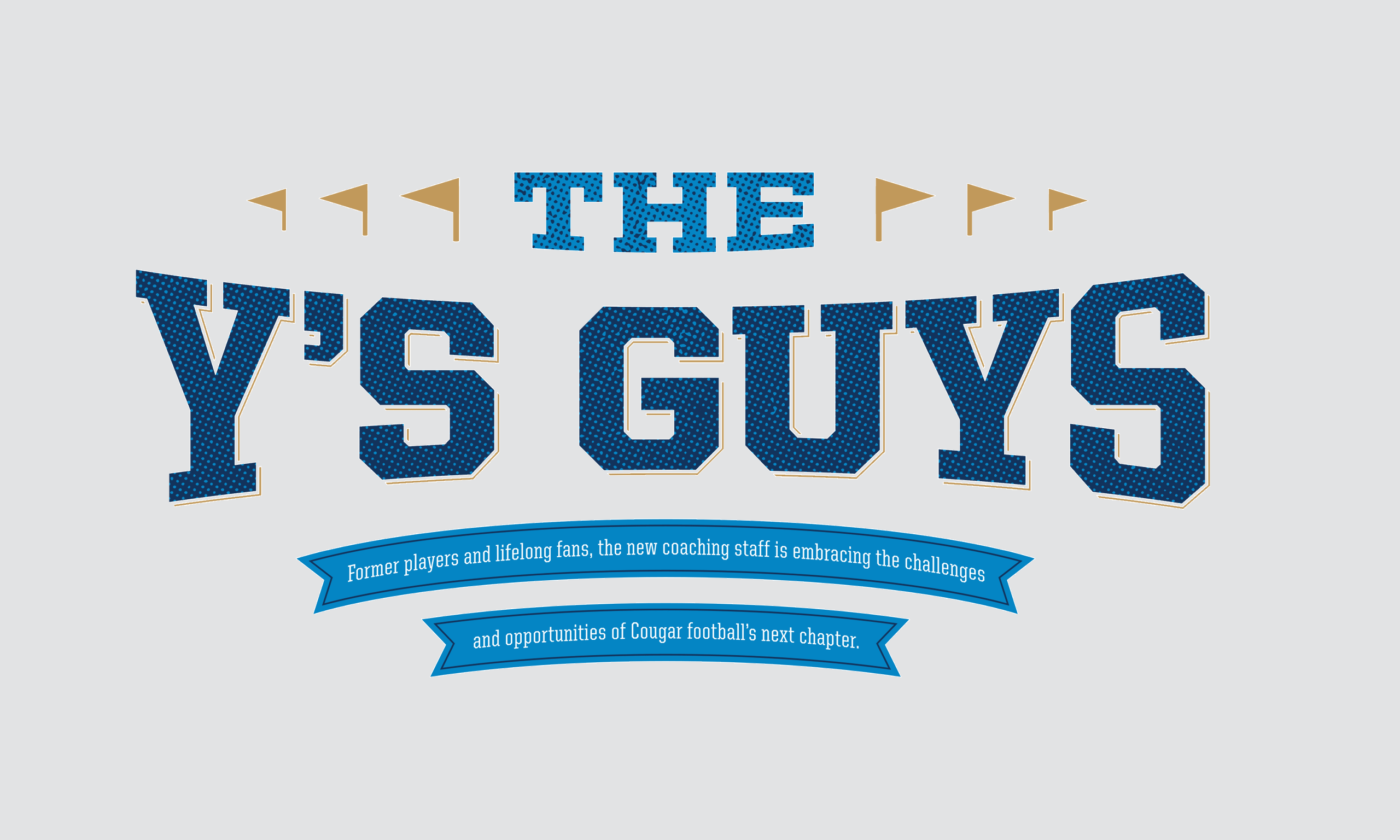 "He likes to wear cowboy boots, and I like to wear flip-flops." That's how new head football coach Kalani F. Sitake (BA '00) contrasts himself with offensive coordinator Ty H. Detmer (BS '92). And that's just the start of the diverse mix of personalities and backgrounds within the new BYU football coaching staff.
But a common thread binds them—the threads that hang in their closets: well-worn royal-blue or navy shirts and jerseys. Eight of the 10 coaches played football at BYU, most have previously been BYU position coaches or grad assistants, and all grew up as BYU fans.
"We're all Cougars," says offensive-line coach Michael D. Empey (BS '95, MS '97), who protected QB Detmer's blindside back in the day. "We have a commonality somewhere in our background where we've crossed paths and spent seasons together. It's like working with your brother or a longtime friend."
All of the coaches call returning to BYU a dream come true. "This place, these people, were so instrumental in my life and continue to be," says assistant head coach C. Edward Lamb III (BA '97). He says it's a privilege now to help create the same experiences for a new generation of players.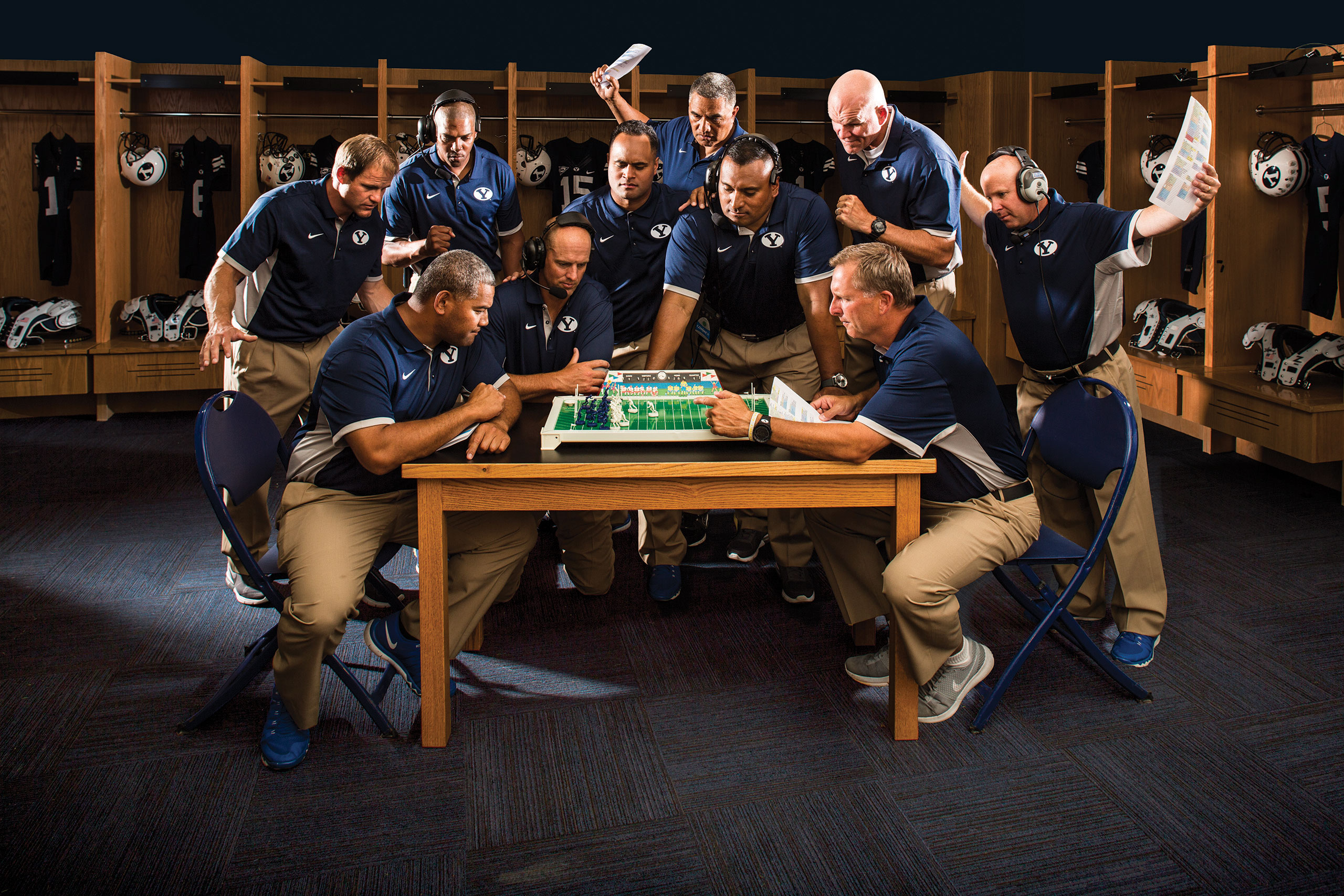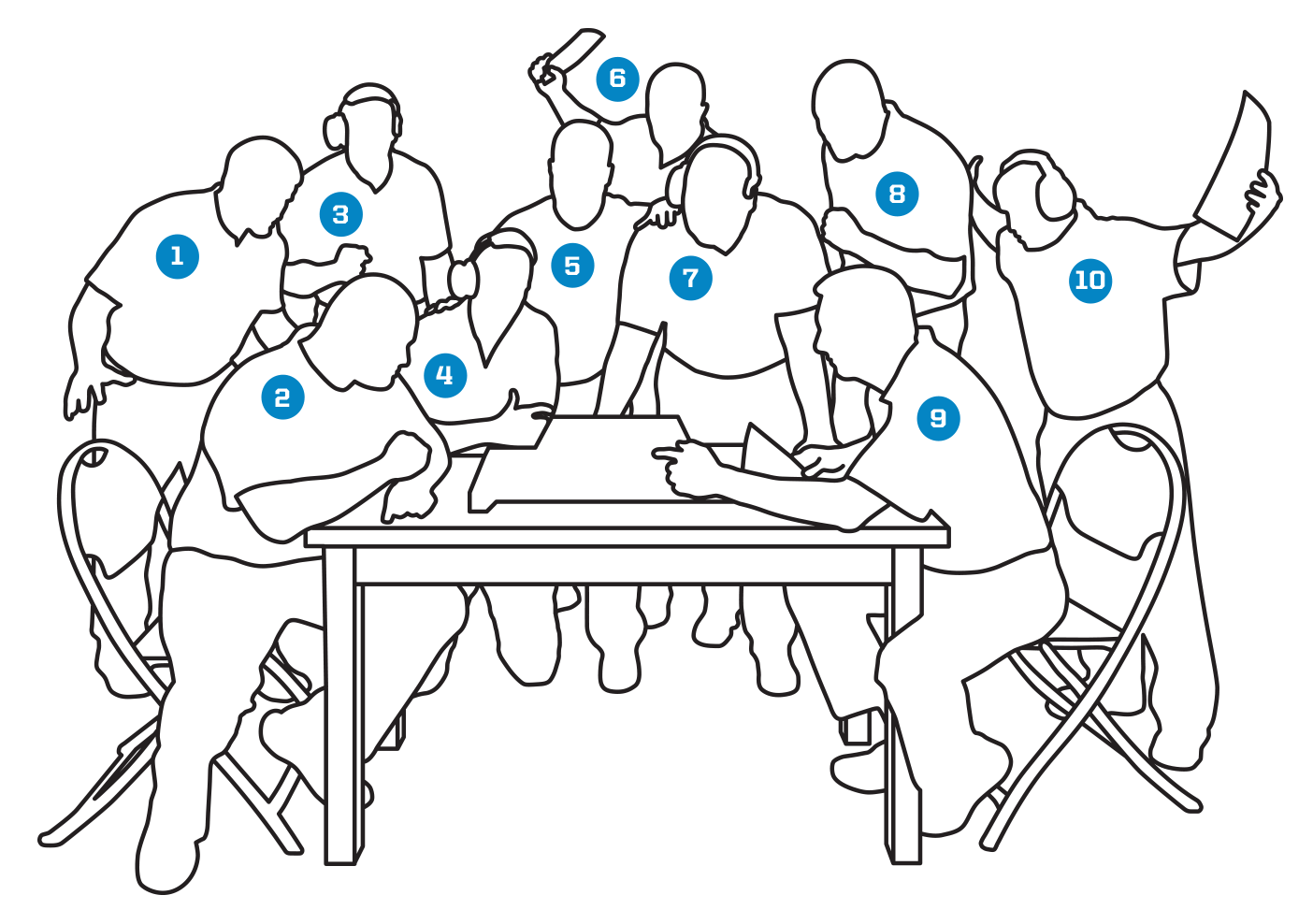 Coaching at BYU has been Sitake's dream since he was a kid. "I was here cheering for Ty Detmer when they beat no. 1 Miami," he remembers. "I was here for some heartbreaking losses as well. . . . I was really fortunate to be a football player at BYU and am extremely blessed now to be the head coach."
Sitake is the first Division I head football coach of Tongan descent. And, with a distinctly Polynesian flavor to the staff, it's no surprise that ohana, or "extended family," is a point of emphasis. But this concept is inclusive, explains Sitake: "Anyone that supports something that I love is family. So the BYU community, . . .I consider them all family."
Receivers coach Benjamin G. Cahoon (BS '98) says Sitake's embrace of the larger BYU family is contagious. "He's a hugger. I've never been a hugger, but I'm becoming a hugger," says Cahoon, who jokes that he changed his name to "Cahoon-a" to better fit in with the staff. "When he sees parents of recruits, . . . he doesn't reach out his hand—he goes for the hug right off the bat. It sends a message. It's sincere and it's powerful."
Warm feelings aside, this fall means football, and the team faces one of the toughest schedules in school history. Sitake says this coaching staff is dedicated to being successful on the field. "I want to do whatever it takes to win, and we're going to try to do it the right way," he says. "I think our guys will perform well, and I think everyone will be proud of the way they take the field and the way they represent the community and the Church."
And yet despite pressure—internal and external—to succeed, Sitake says it's ultimately about more than the results on the scoreboard. "The most important part of the football game is not the wins or the losses," he says. "It's the people who are there to support you and the moments you get to share."
Video: Watch BYU coaches and players take on Hawaii, where head coach Kalani Sitake grew up, for BYU FanFest 2016.
---
A Cougar Homecoming
Coming to Provo is coming home for the new BYU coaching staff—all of whom played for, coached, or grew up cheering on the Cougars.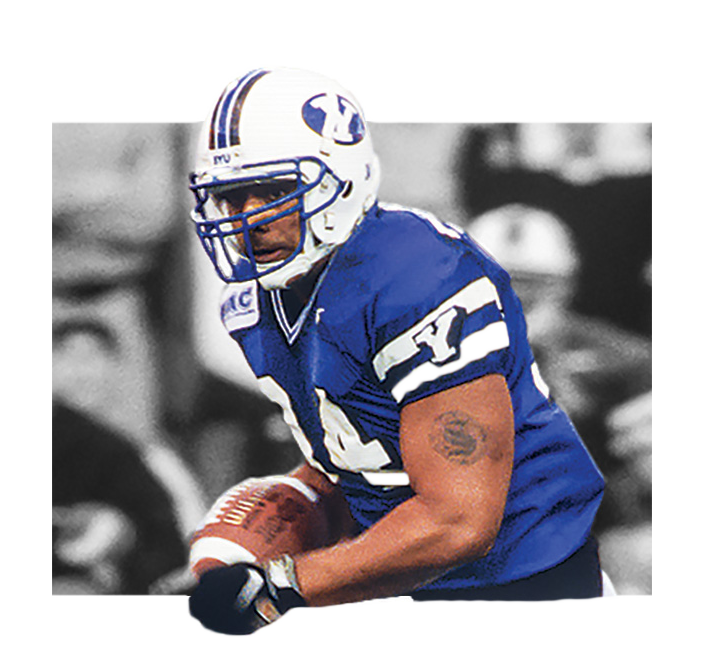 Kelaokalani "Kalani" F. Sitake (BA '00), Head Coach
As a Player: BYU fullback (1994, 1997–2000)
Last Post: Oregon State assistant head coach and defensive coordinator (2015)
On Unity: "This team and this program are not about me being in the front. It's about all of us being side by side and working and doing this thing together."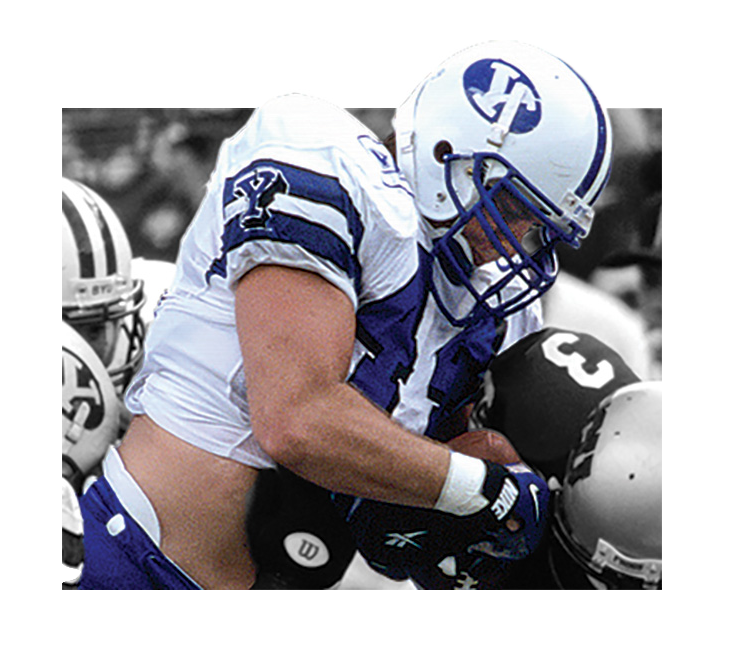 C. Edward Lamb III (BA '97), Assistant Head Coach, Special Teams, and Safeties
As a Player: BYU defensive end (1994–96)
Last Post: Southern Utah head coach (2008–15)
On Trials: "The times as a player when I was most frustrated for lack of playing time or cramming to pass a class were the times when I improved the most as a player and as a person."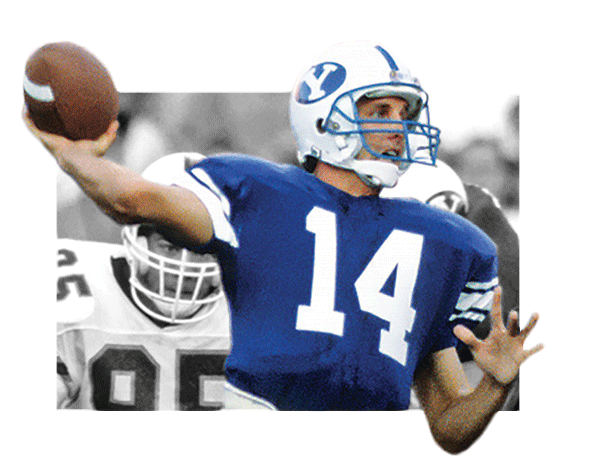 Ty H. Detmer (BS '92), Offensive Coordinator, Quarterbacks
As a Player: BYU quarterback (1987–91); Heisman Trophy winner (1990); NFL quarterback (1992–2005)
Last Post: Head coach at Texas's St. Andrews Episcopal School
On Teaching: "I hope players see me as more of a teacher, helping them understand technique or, scheme-wise, helping guys understand both the big picture and the little things."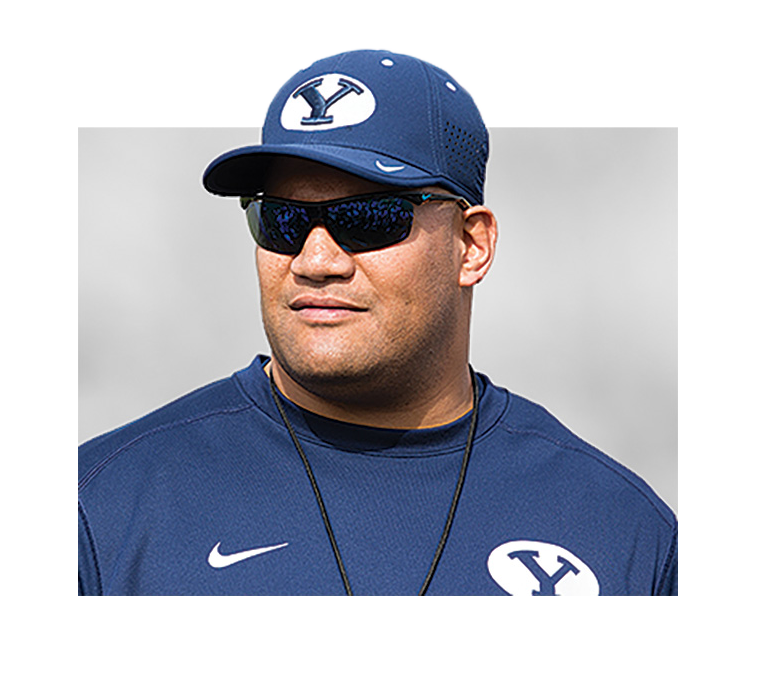 Ilaisa Tuiaki, Defensive Coordinator, Linebackers
As a Player: Running back at Southern Utah (1995–96) and Snow College (1993–94)
Last Post: Oregon State linebackers and special teams coach (2015)
On the 2016 Schedule: "Expectations are high, but we embrace the challenge. I'm excited about having something that heavy on your shoulders from Cougar fans all across the world and to feel like you have to deliver for them."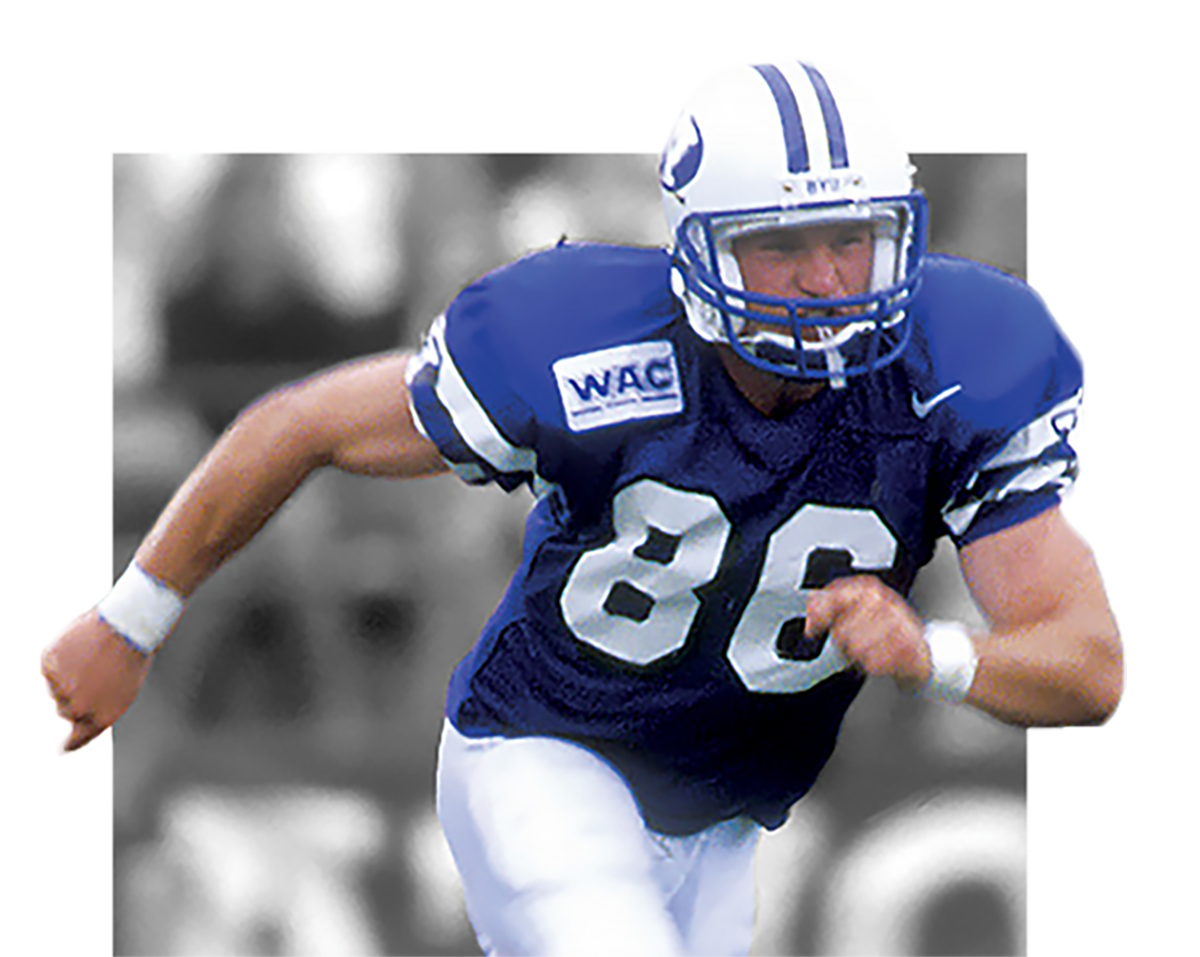 Benjamin G. Cahoon (BS '98), Receivers
As a Player: BYU wide receiver (1995–97); Canadian Football League receiver (1998–2010)
Last Post: BYU receivers coach (2011–12)
On Bleeding Blue: "I passed on some scholarship opportunities to come walk on at BYU. BYU is in my blood. I feel like I'm walking on all over again."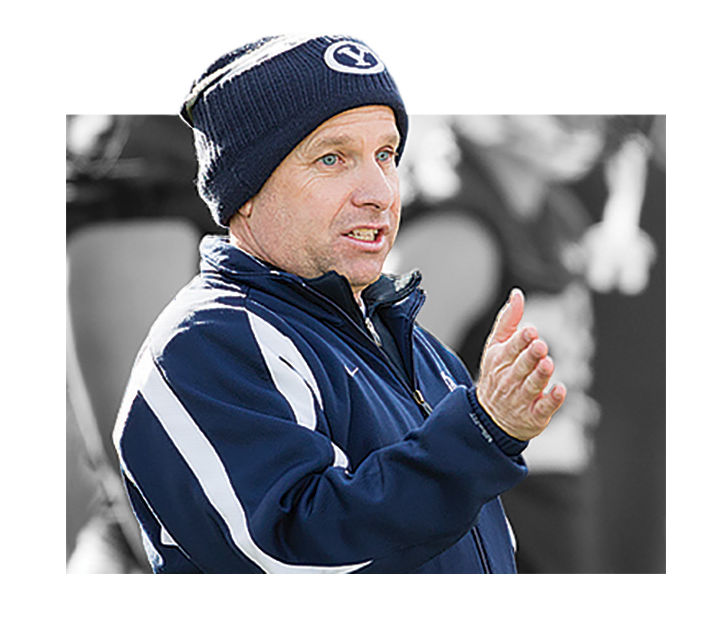 Stephen D. Clark Jr. (BA '92), Tight Ends
Last Post: Weber State offensive coordinator (2014–15)
On Teaching: "I'm not going to intimidate [the players]. I like to show them, let them hear it, let them see it, and let them do it. I think that's the best way to teach."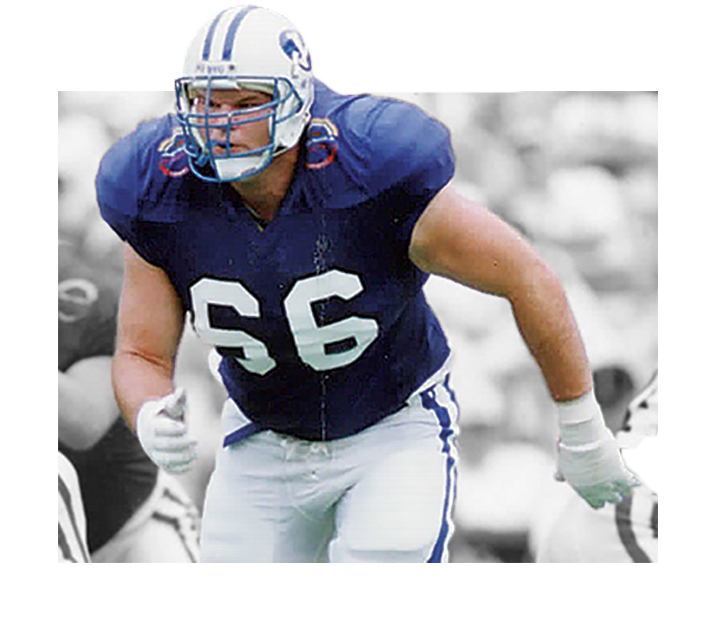 Michael D. Empey (BS '95, MS '97), Offensive Line
As a Player: BYU offensive guard (1987, 1991–93)
Last Post: American Fork High School offensive coordinator (2012–14)
On Work Ethic: "I want that blue-collar mentality. I want the humility of a person that goes to work every day with a job to do. And whatever their job, they work their tail off all day long."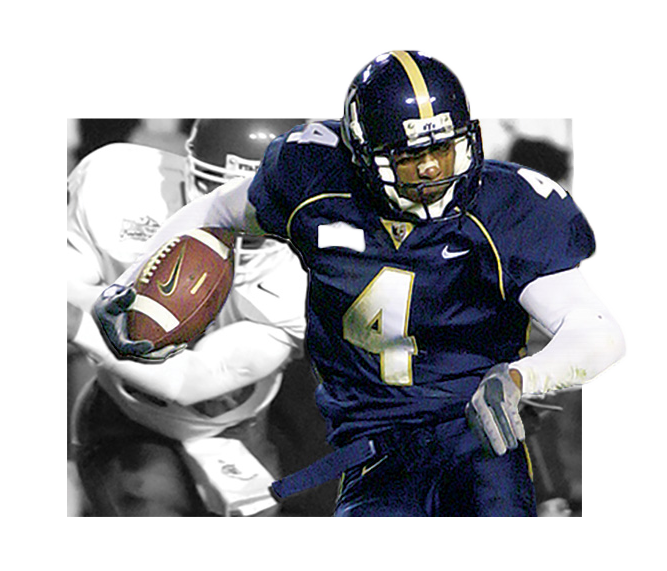 Jernaro D. Gilford (BS '04), Cornerbacks
As a Player: BYU cornerback (1999–2003)
Last Post: Southern Utah secondary coach (2014–15)
On BYU: "I wouldn't want to be any other place. This is the place that gave me a chance. This place changed my life. I would definitely be a different man if I didn't go to school here."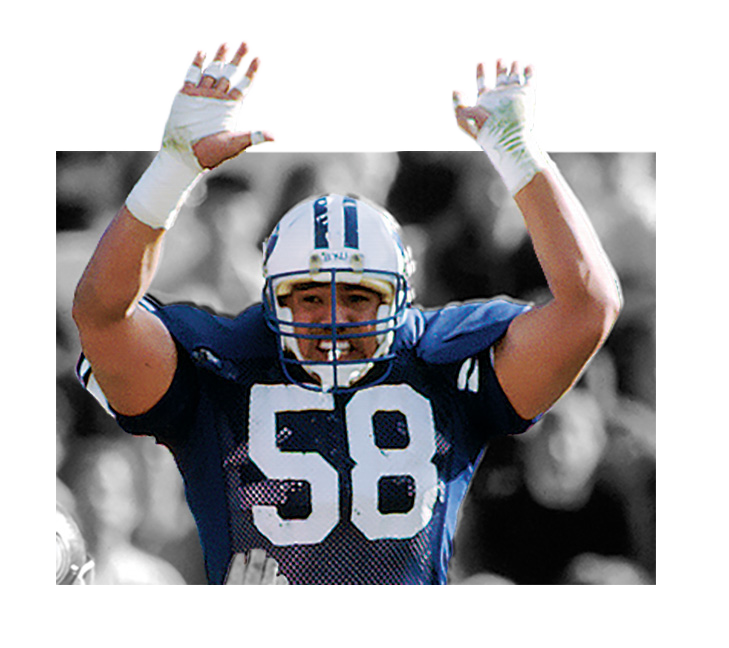 Steve P. Kaufusi (BS '94), Defensive Line
As a Player: BYU defensive lineman (1985–87)
Last Post: BYU defensive line coach (2002–present)
On BYU's Brand: "I hope we play hard and, at the same time, we do it with control in how we carry ourselves on and off the field, during the game, on the sideline. We want to be able to represent BYU to the best of our ability."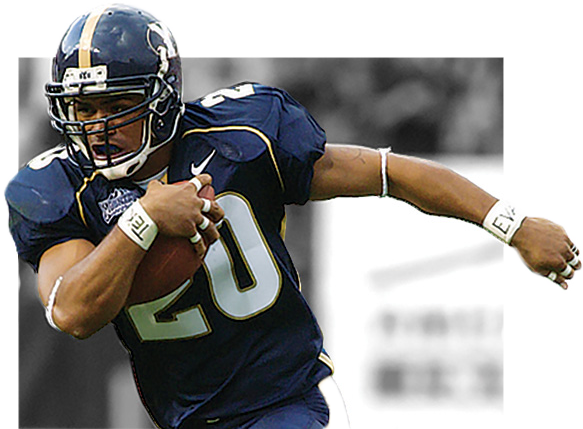 S. Reno Mahe Jr. (BS '15), Running Backs
As a Player: BYU wide receiver (1998–99, 2001–02); NFL running back (2003–07)
On Trust: "The atmosphere around here is loving but honest. And there's a lot of trust. We trust that we're going to protect each other, that we're going to do everything we can, that we have everybody's best interests in mind."
Howzit? Hang loose. All clear. Welcome. Thanks. The Hawaiian-born shaka, a relaxed fist with thumb and pinkie extended, has evolved to signal a plethora of positive messages. Now the shaka takes on another meaning: Go Cougars! For the BYU family, this amalgam of the spirit of the Y and the spirit of aloha lets everyone know where your heart is.
Use it "whenever you want to represent the Y," says head coach Kalani Sitake, who grew up with the shaka in Laie, Hawaii. "To me, it makes a lot of sense. It's the Y in sign language. It fits perfectly."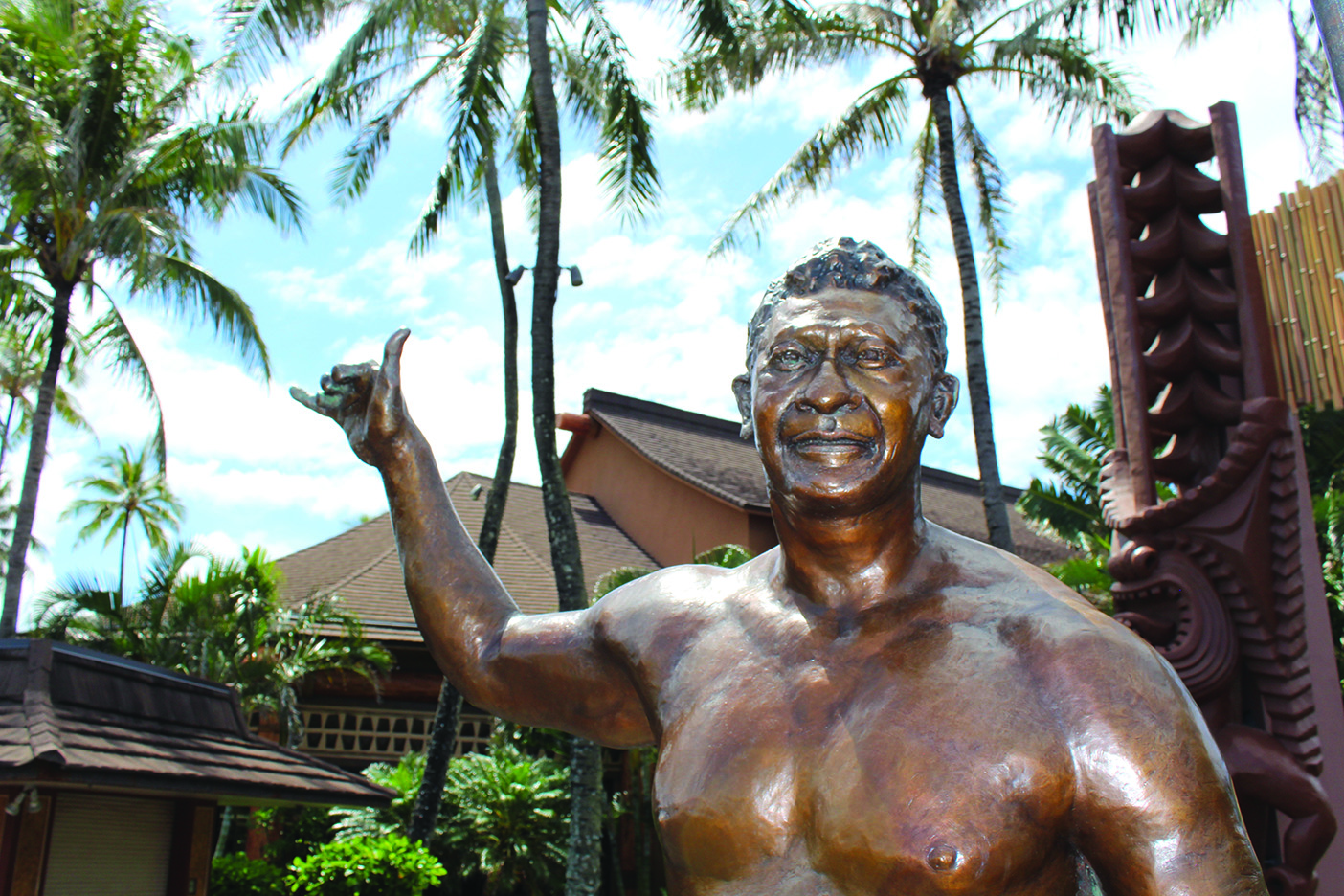 The shaka's most credible origin story hearkens back to a powerful fisherman and well-known Laie Latter-day Saint named Hamana Kalili (1882–1958). One day as he was pressing sugar cane through rollers at the Kahuku Sugar Mill, he lost the middle three fingers on his right hand. He was later assigned to work the sugar cane railroad and would use the gesture to signal "all clear" to the train. Local kids who liked to hop the train adopted Kalili's gesture as their own. The symbol also became known to church-goers as Kalili led the music as ward chorister.
Island visitors became acquainted with the shaka when Kalili, dressed as King Kamehameha, welcomed them to hukilaus—festive feasts that helped fund Church building efforts and inspired today's shows and luaus at the Polynesian Cultural Center. And the symbol caught hold in the Hawaiian surfing culture in the 1960s before going global.
Now this part of Kalili's legacy has reached BYU fans worldwide. Ever since January, when the new, shaka-throwing football coaches were introduced at a home basketball game, use of the latest Y symbol has been on the rise in Provo, most visible in the ROC as students send positive vibes to free-throw shooters. But it is also showing up on the quad and beyond the borders of campus. Expect to see countless shakas come September.
"I think it's really cool," says new defensive coordinator Ilaisa Tuiaki. "If you see another person and you have no idea who they are, if they're throwing it up you're like, 'That's my guy! That's my gal! We both have something in common; we rep the Y.'"
Need some pointers on how to manually rep the Y?
The always-friendly sign is best paired with a smile, a nod, or "Go Cougs!" To make a Y in ASL, keep the hand up, palm forward. You can even rep the Y in text, like this: \,,,/ or \,,,_