---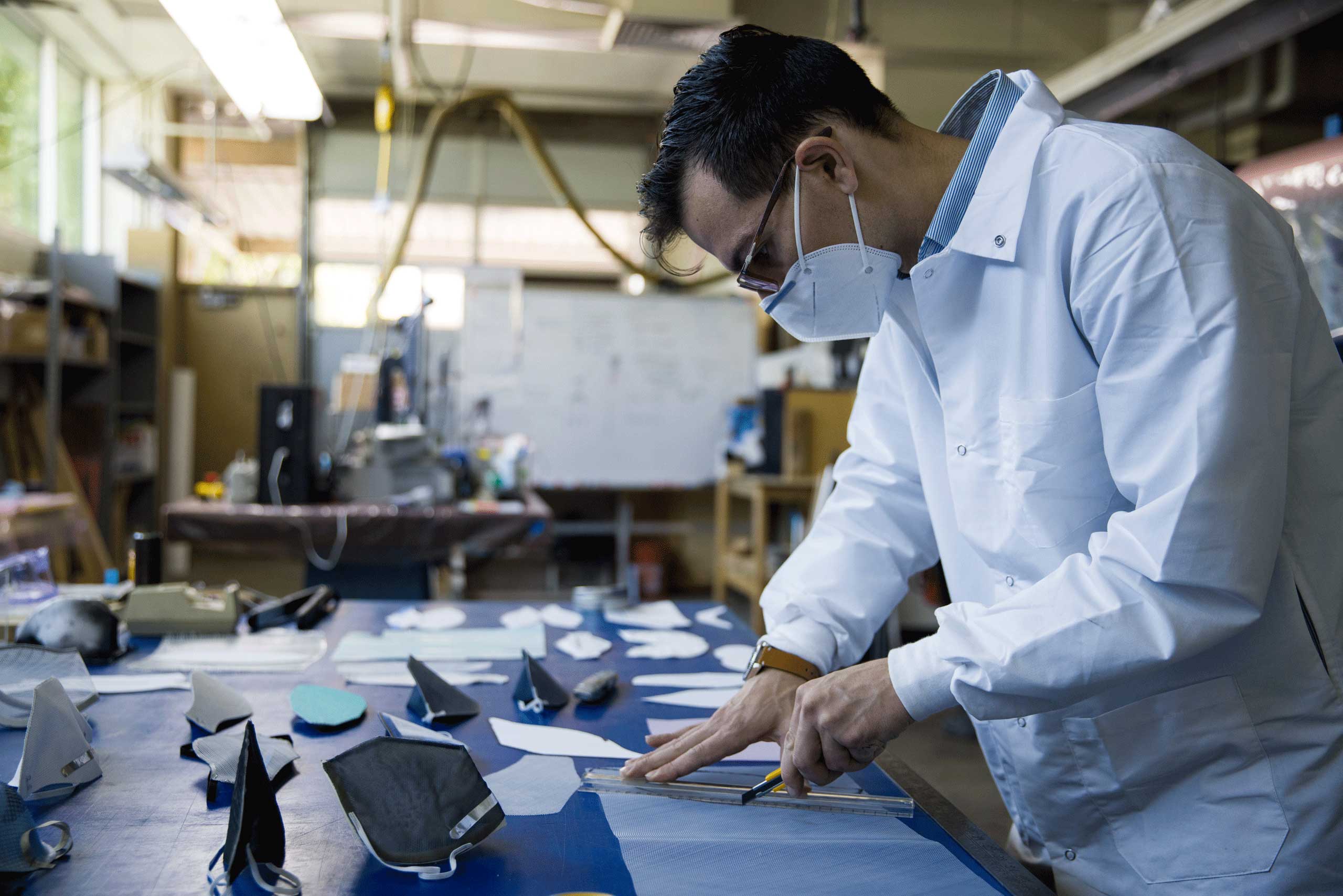 Face masks protect against the spread of COVID-19 and help keep in-person classes safe—and they've inspired BYU students, researchers, and performers to get creative. Check out three ways mask requirements have sparked ingenuity on campus.
The 95+ Mask
The gold standard for face coverings is N95 masks, which block around 95 percent of virus particles but are reserved for healthcare workers. To make this level of protection more accessible and comfortable, engineering students teamed up with the Nanos Foundation to develop a nanofiber membrane that can be added to a cloth mask. Made of inexpensive polymer plastics, these membranes catch 90 to 99 percent of virus particles.
The foundation plans to make open-source instructions for the membrane available to local manufacturers and nonprofits.
A Mask for Singers
Singing can be a COVID-19 super spreader, with more and larger aerosols than speaking. That spells trouble for choral groups—social distancing alone won't cut it, and traditional masks muffle sound and interfere with breathing technique.
BYU Singers conductor R. Andrew Crane (BM '00, MM '03) and choral professor Brent L. Wells (BM '02, MM '05) spent the summer researching ways to sing safely: ventilated rooms, air purifiers, temperature checks—and resonance masks.
Built for singers, these masks keep fabric away from the mouth. "This space acts as a resonator, similar to the body of a guitar," Crane says. "The sound has room to bounce around." The sound isn't the same as unmasked singing, "but it's very, very close."
Designer Beards
To lift quarantine morale BYU's Design Department held a mask-design competition, inviting students and alumni to create something that looks great—and encourages students to mask up. The top four entries will be sold in the BYU Store.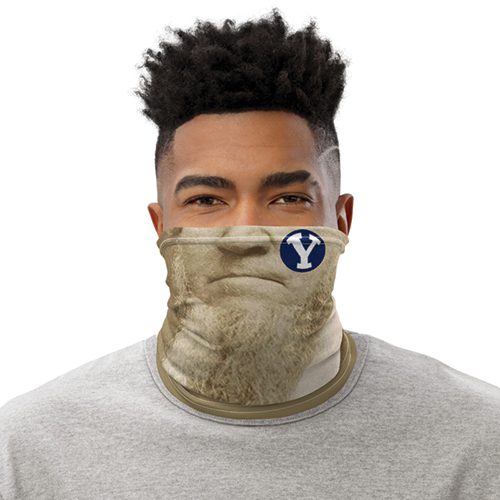 Winning designer Alec B. Ahl­strom ('23) was inspired by Brigham Young's iconic look.
"Since most masks take away part of your face, I thought I could do something with that space to add something, to make it funny," Ahlstrom says. "And what would be more recognizable than Brigham Young's pioneer beard? It would be even funnier worn by a girl or a little kid. I hope it can help encourage people to wear their masks more often by making people laugh."