BYU student nurses stepped up to carry out COVID-19 testing on campus.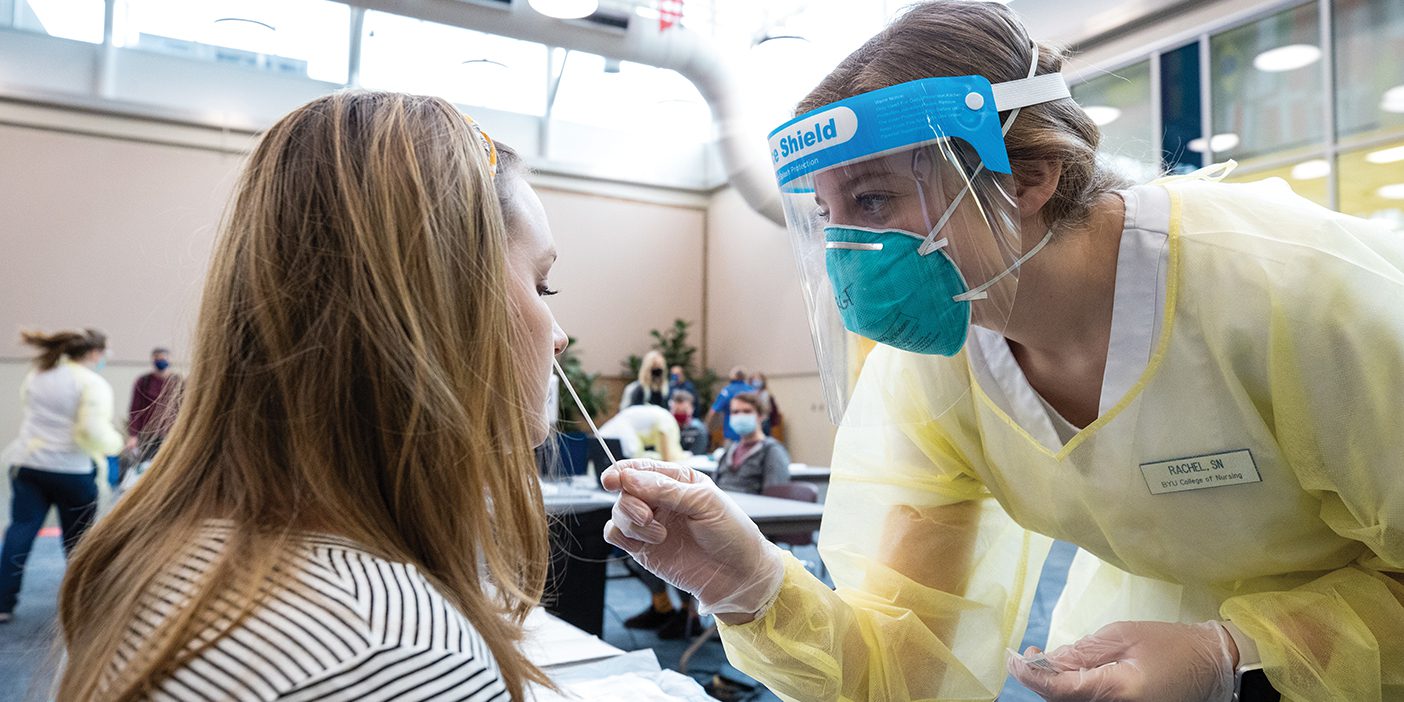 In her clinical work in a Salt Lake City ICU, nursing student Harper Forsgren ('21) saw for herself the effects of COVID-19 on local hospitals: canceled surgeries, overflowing ICUs, and exhausted healthcare workers.
"I think it would be very interesting for people to go inside a hospital and see what it looks like right now because it's not a great time," Forsgren says.
When a state health order in November mandated COVID-19 testing for Utah's college students, BYU enlisted help from student nurses. For Forsgren, volunteering to carry out asymptomatic screenings for fellow BYU students was an easy choice.
"This screening is preventative work, trying to catch people who aren't symptomatic but could still spread COVID," she says.
The mandate didn't go into effect until Jan. 1, but BYU made voluntary screening available to students in November and December. The College of Nursing had only days to organize the November event, held over four days before Thanksgiving break in the Wilkinson Student Center Garden Court. Within three hours, 106 nursing students signed up to work 144 shifts. The December event filled just as fast.
"It was moving to see how quickly they responded," says nursing professor Julie L. Valentine, who led in organizing the screenings and training the "super swabbers." "When they learned their nursing skills were needed, they completely stepped up to the plate."
BYU students stepped up as well—about 7,000 chose to be tested before Thanksgiving and another 3,000 before Christmas. Many students told nurses they didn't want to risk bringing COVID-19 home to family. Rapid-result antigen tests, provided and funded by the state, were read and recorded by medical laboratory science and IT students. COVID-19 testing will continue through winter semester.
"People shouldn't be afraid to get tested," Valentine says. "It helps everyone—it is how we will stop the spread of this disease."