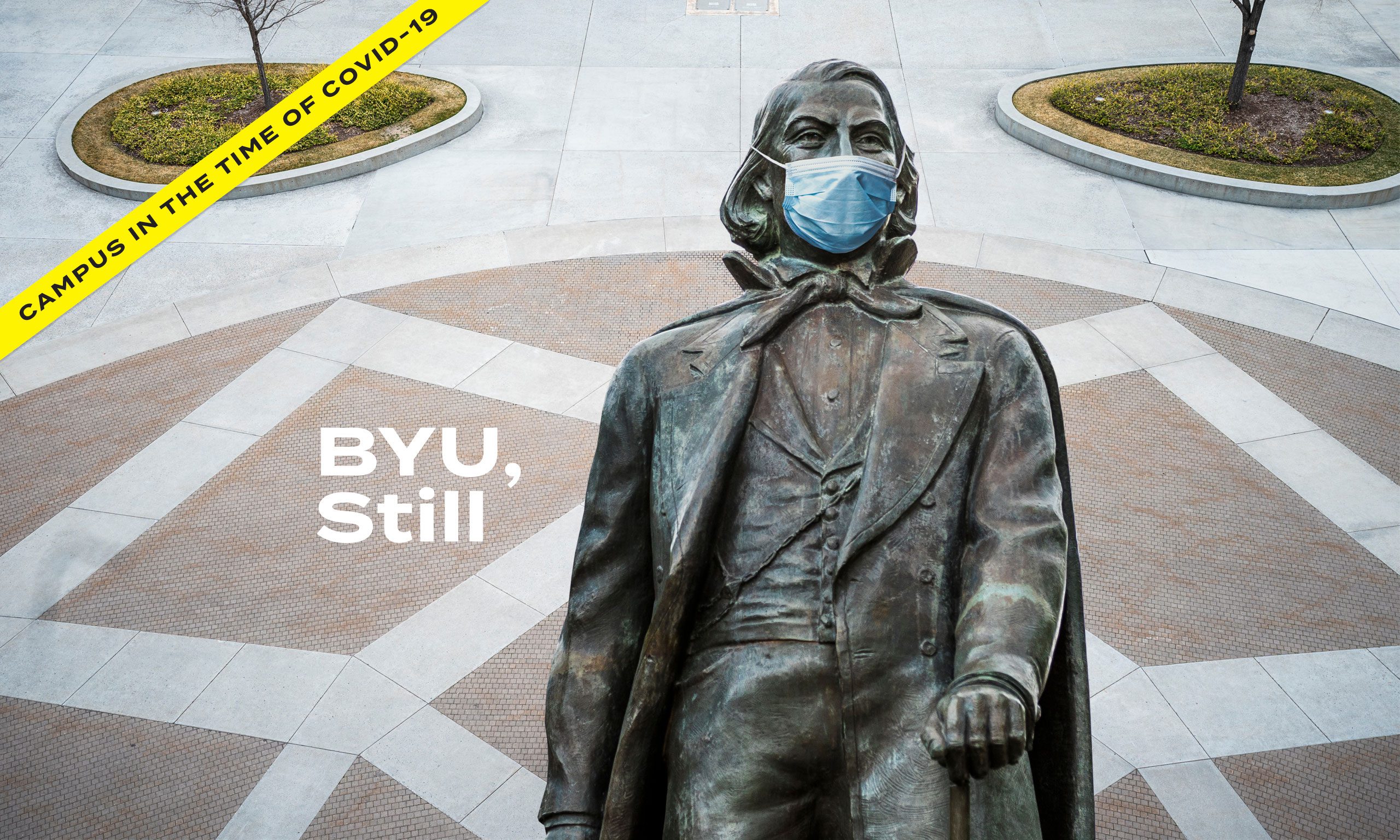 What a difference two days can make. The BYU weekly campus calendar as of Wednesday, March 11, was packed with 19 events, including baseball, tennis, and gymnastics contests; a music concert; a play; a guest lecture; and a planetarium show. By Friday, just one remained: the Tuesday morning devotional address by Elder Jack N. Gerard, but it would be viewable on BYUtv only, without a live audience.
"It feels a little lonely without each of you in attendance," Elder Gerard said to an empty Marriott Center. "But I am also glad to know you are following prophetic direction and join President Nelson in inviting your prayers for those who are suffering as we protect against the spread of COVID-19."
BYU had canceled classes for several days and encouraged students to leave campus and finish the semester at home if possible. Provo city streets were full—then empty—as many students packed cars and said goodbye more than a month before semester's end. A pandemic had been declared, and BYU was doing its part to help slow the spread of the virus.
Day by day—and sometimes hour by hour—elements of the BYU experience were suddenly shifting, disrupting everything from budding relationships to Sunday meetings to major university events, including BYU Women's Conference and April graduation ceremonies—both canceled. All NCAA competition was suspended.
Meanwhile professors and campus IT personnel scrambled to take BYU entirely online by Wednesday, March 18. Many faculty turned to the video program Zoom to stream or record instruction, innovating new ways to teach hands-on subjects like dance, music, and nursing or to simulate lab research remotely.
As faculty and students experimented with new technologies, BYU announced added flexibility for winter- course grades, allowing students to choose to keep a grade submitted by faculty or move to a pass/fail for each specific course. And remote instruction was eventually extended to all spring-term 2020 classes.
With so many disquieting changes, dozens of faculty members recorded messages of love, support, and encouragement on Instagram for students. In addition, BYU president Kevin J Worthen (BA '79, JD '82) shared a video message about the importance of community, gathering, and joy. "Draw on the power of joy in every situation, including the one in which you presently find yourselves," he counseled. "We begin to have joy when we focus on Christ."
MORE: Keep tabs on BYU's latest announcements about the coronavirus as well as housing, employment, and other accommodations at byu.edu/coronavirus.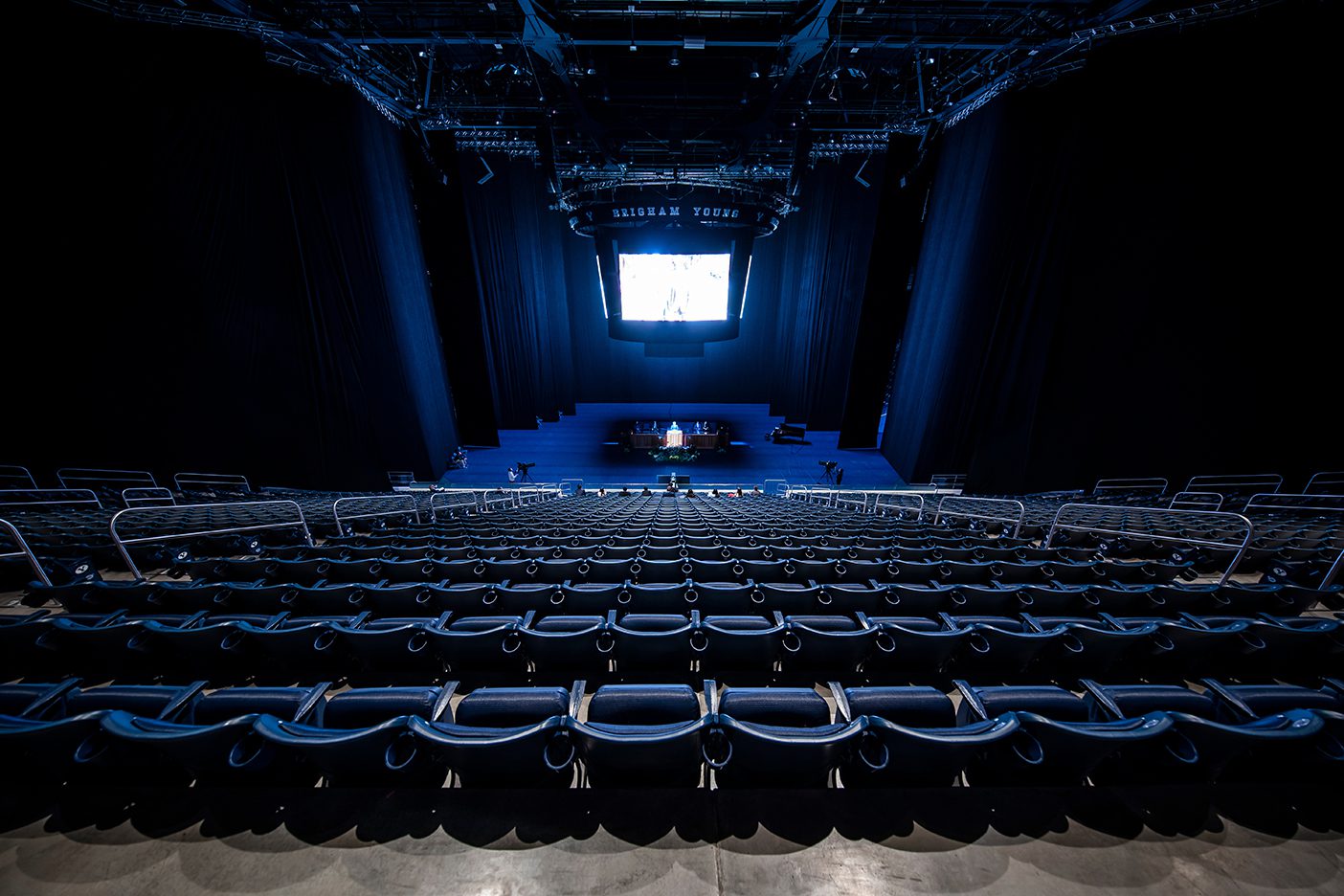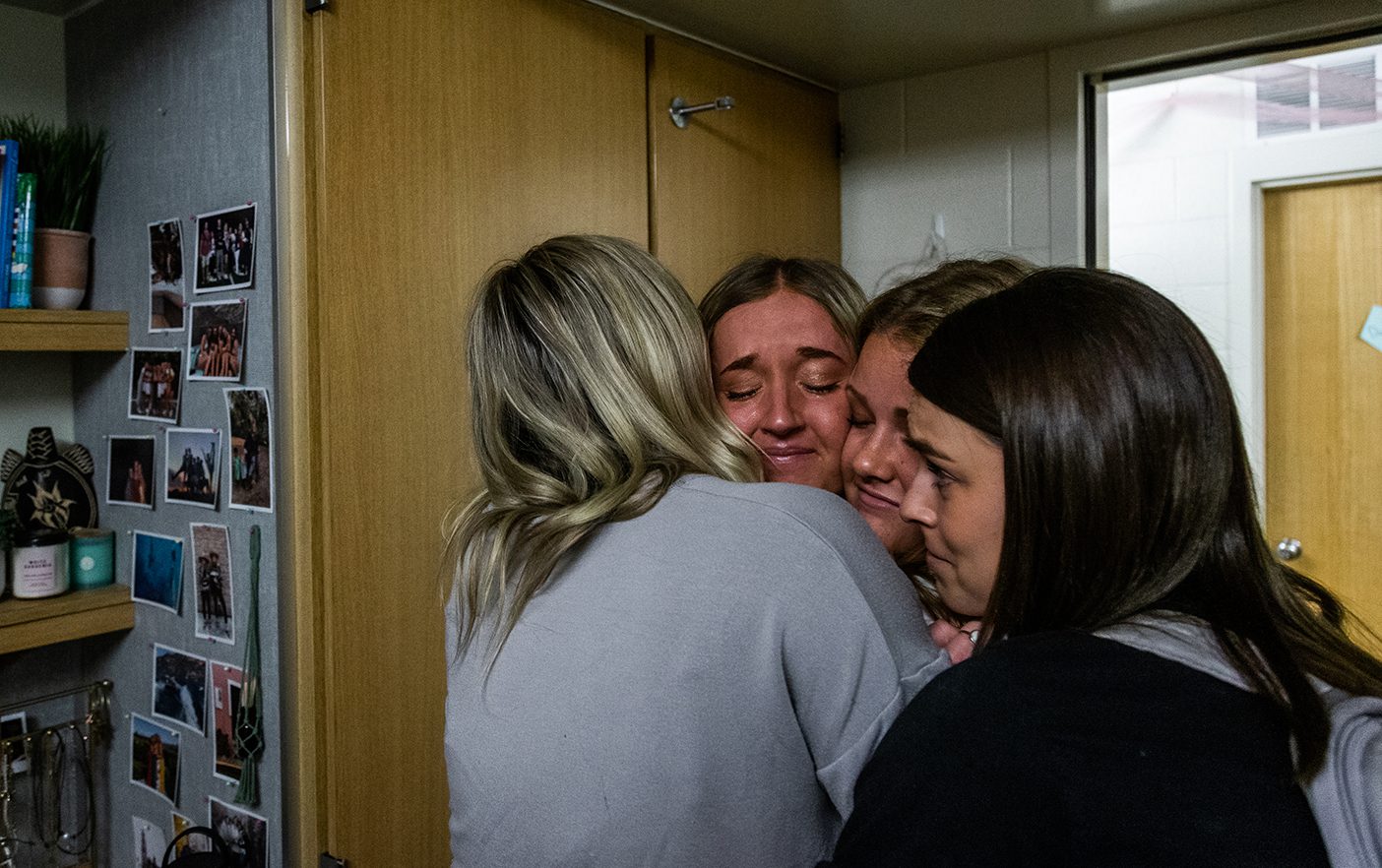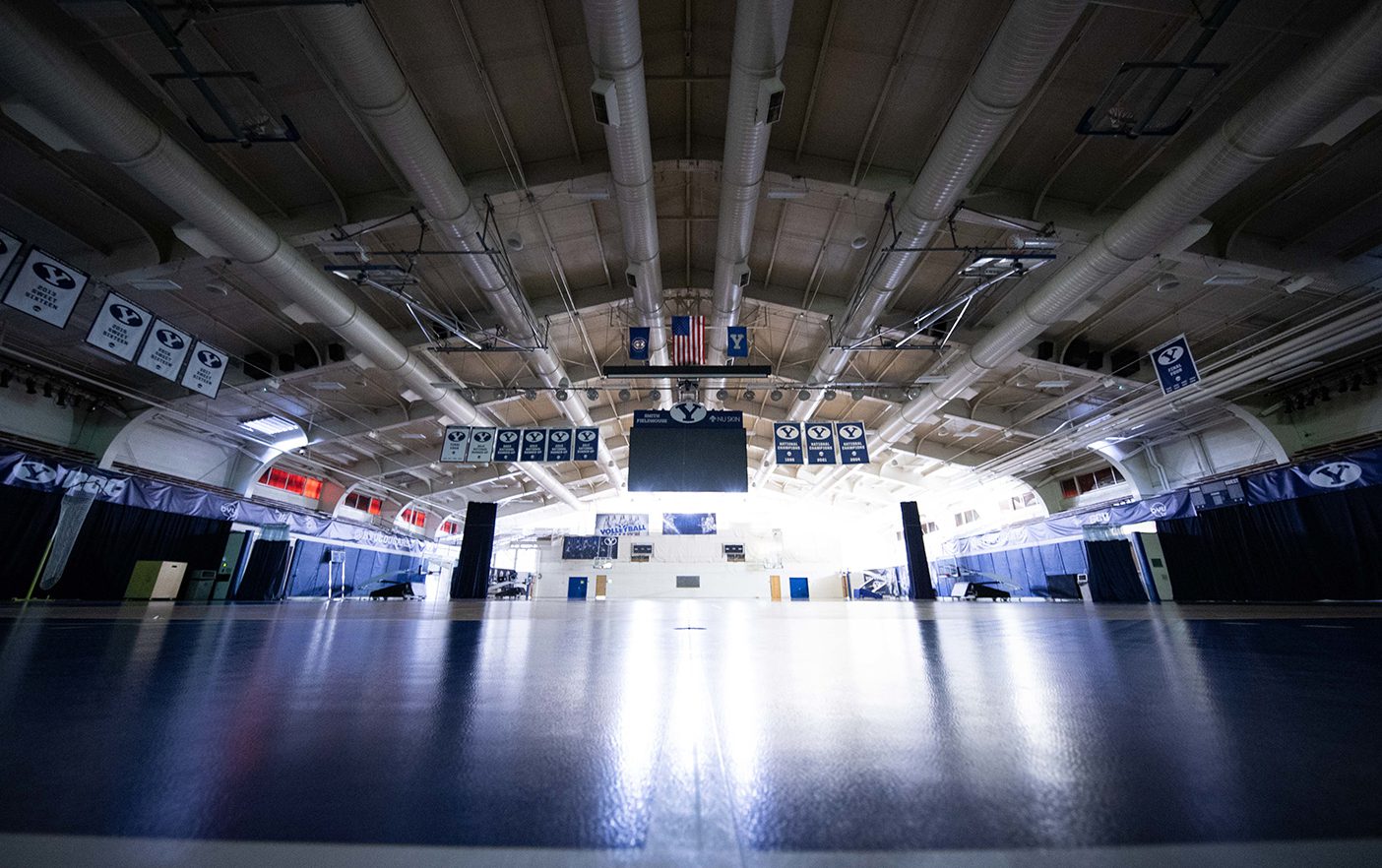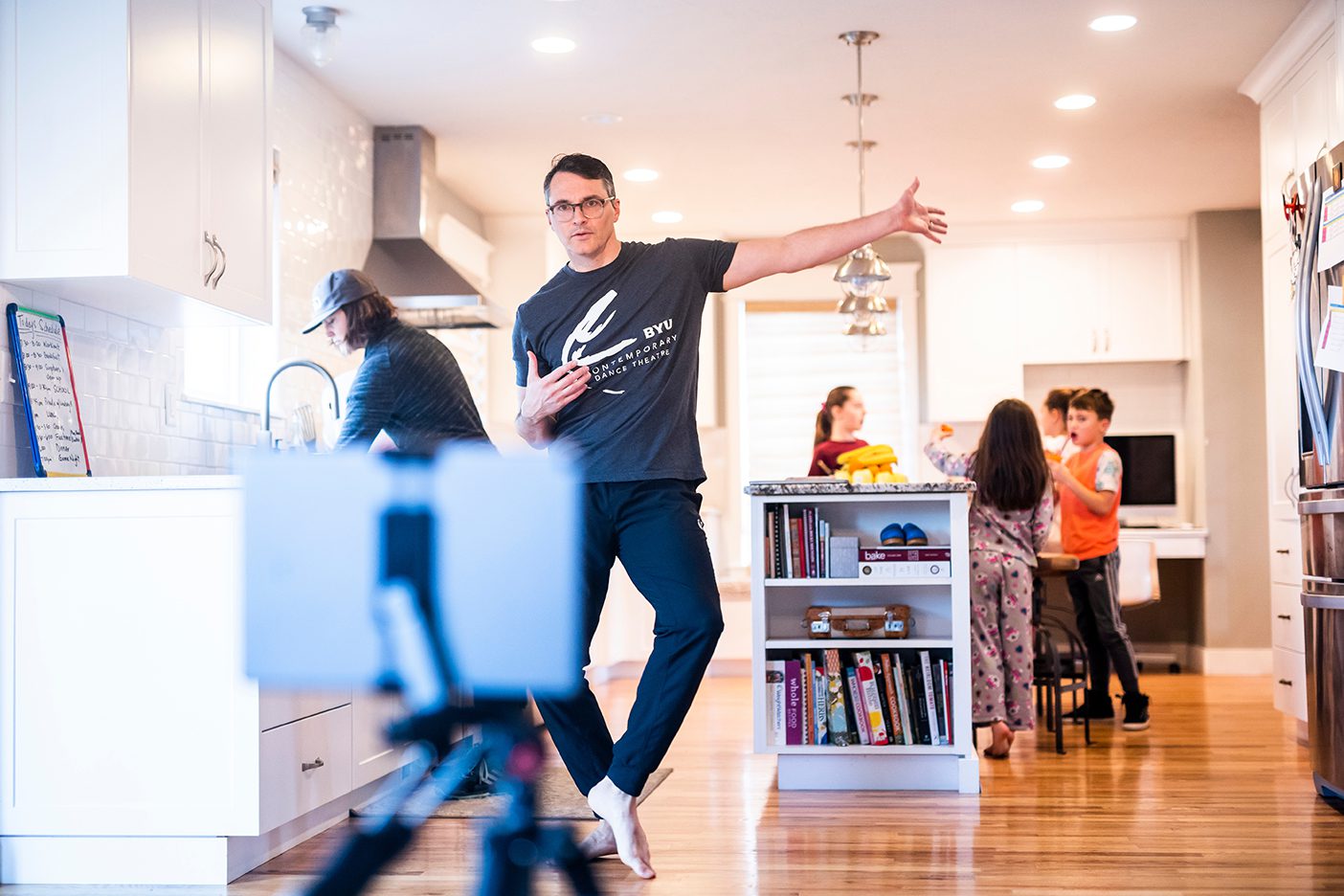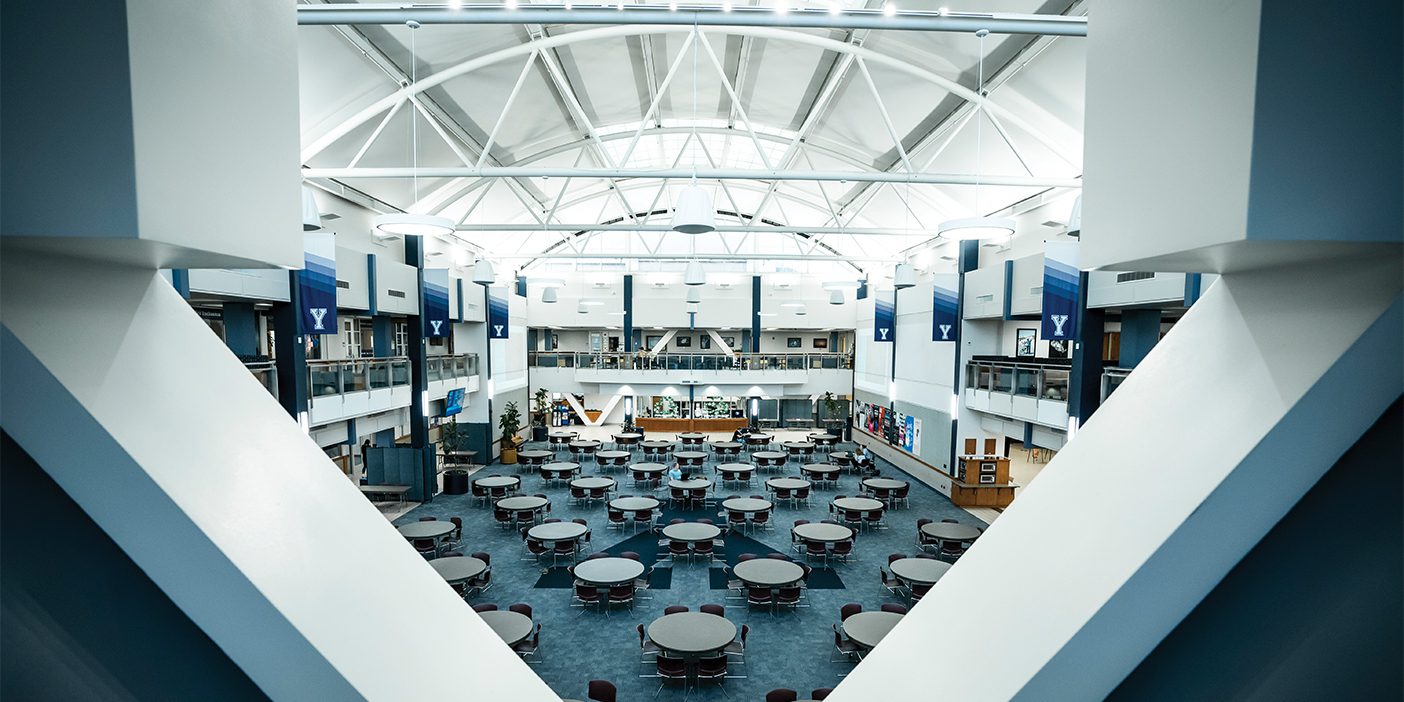 Opening images of JFSB quad and Brigham Young statue by Nate Edwards. Mask/statue illustration by Adam Johnson.
Feedback: Send comments on this article to magazine@byu.edu.