Few things are as evocative—or as imbued with meaning—as food.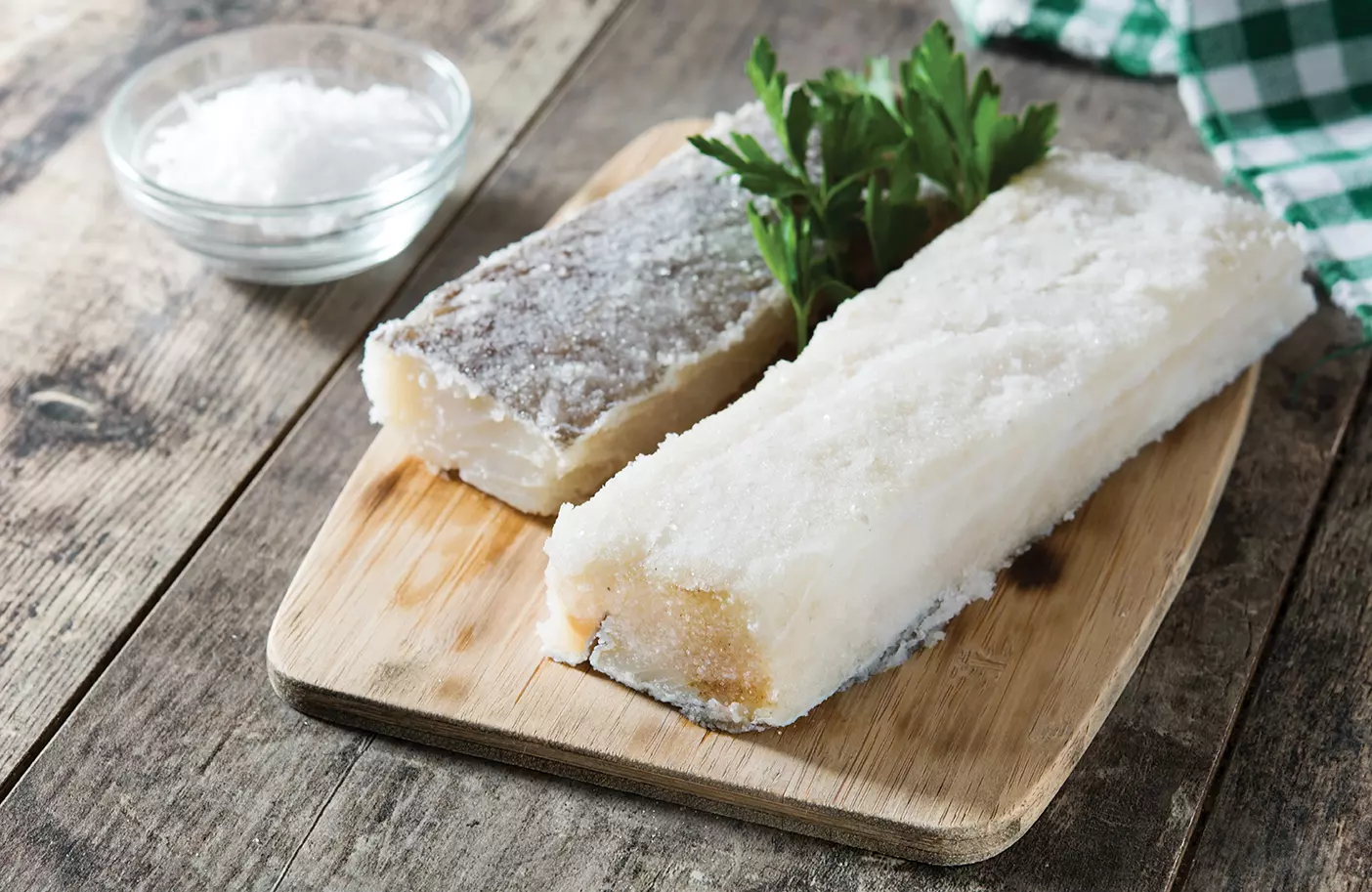 Once, upon returning to the United States after a visit to my wife's family in Portugal, the sniffer dogs in customs began barking at Ana's suitcase. They had good reason: she had loaded it with bacalhau (dried salt cod) and queijo de Azeitão, a creamy sheep's cheese. I had recommended not sneaking in the food; but Ana only looked at me as if I'd suggested washing lettuce in bathwater. When an officer opened the luggage, he found a (strategically placed) layer of underwear and other dirty clothes on top. Embarrassed, he apologized and stopped his search, which may have saved us from a fine. The moral: a Portuguese and her cod are not easily parted.
My late wife, Ana Maria de Oliveira Raposo Preto-Bay (PhD '02), quite literally grew up in her mother's restaurant across the river from Lisbon. Ana delighted in making—and eating— traditional Portuguese cuisine. In the kitchen she was savvy, fast, and had perfect timing. Uncowed by new foods or processes, from canning to bread making, when confronted with a supposedly difficult recipe she'd ask, "How hard can it be?"
While living in the United States, Ana managed her deep longing for home by cooking. Holidays meant countless varieties of doces (sweets) and salgados (salty/savory foods). Our Silampos pressure cooker hummed with everything from pork loin roast to chicken fricassee to squid. Whenever we could get it, there was bacalhau, often served in pataniscas (cod fritters) or pastéis de bacalhau (cod cakes). Ana's legendary meals, combined with my family's desserts, strengthened our family and created lasting friendships. For years guests sat at our table far more often than not.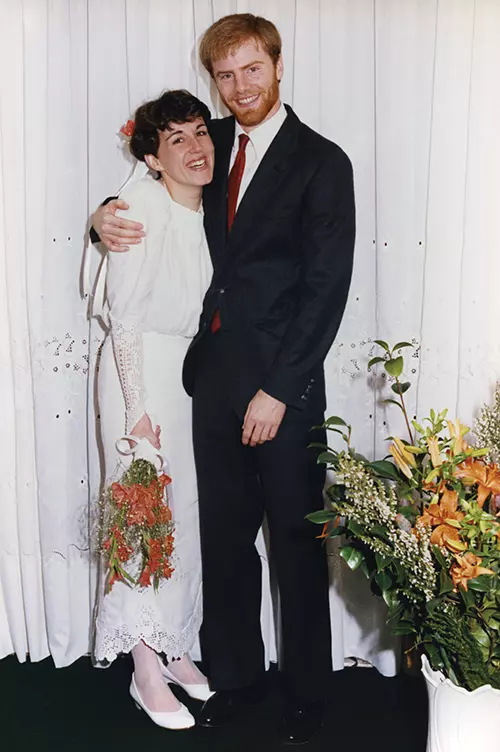 Just after we married, we moved to Portugal for five months. I was there to learn some Portuguese—but acquiring a taste for bacalhau, it turns out, mattered equally. My father-in-law, already skeptical of me, interpreted any reticence eating it as proof I was defective. On Saturdays we ate it alongside cabbage, garbanzo beans, and raw garlic. On other days, it was à Gomes de Sá (with onions and potatoes) or com natas (baked with cream). As my taste for bacalhau grew, I felt less like an outsider and more connected to Ana, her family, and her native land.
Most Portuguese eat bacalhau for Christmas, and on Christmas Eve Ana would serve our family and guests bacalhau à brás—shredded and mixed with onion, garlic, olive oil, small french fries, eggs, olives, and flat-leaf parsley. It was more than just delicious: it meant Christmas. For Ana, forgoing cod would be like me having no Christmas tree. We made a turkey dinner, too, because we wanted the kids to have both traditions. In time we replaced the turkey with a divine Indian korma. But the bacalhau remained because each bite took Ana home.
Ana's perfect timing ran out in 2014, when—very suddenly and still young—she died, leaving me and our four sons stunned and bereft. Overnight our food
traditions became painful reminders of her absence. Our home and kitchen had lost its soul, along with the daily sizzle of onions and garlic in olive oil and the sound of Portuguese spoken over a meal. Only as my bitter grief subsided could I slowly reintroduce some of Ana's foods at the table. Doing so involved pain and heartbreak, but it also reminded me of the blessing she'd been to me, and that helped me heal.
Some years later, I remarried, and my wife, Amy Thornton Teemant (BS '03), and I have undertaken the audacious task of blending families. Combining kitchen utensils—Which knives do we keep? Whose slow cooker?—was the easy part. But integrating families requires creating new traditions. I knew the role of bacalhau in my adaption to a spouse and family from another culture. What food traditions could help us feel like we belonged together? What would be our codfish?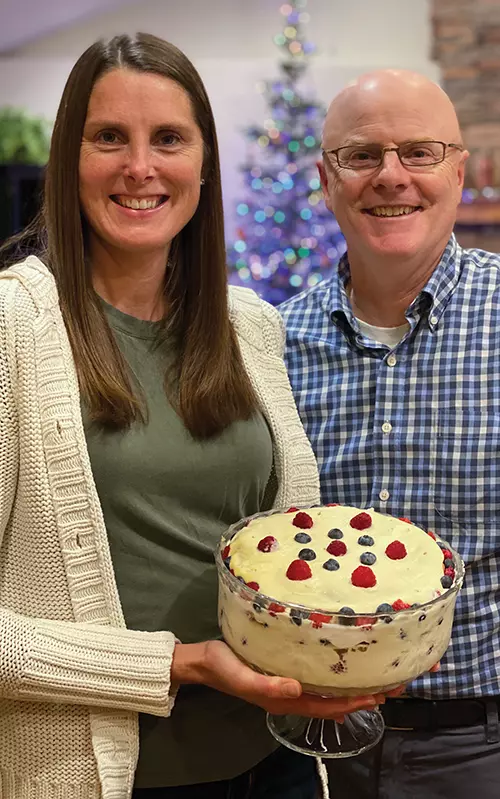 Early in our marriage I cooked a lot, on purpose, because food was one thing I knew went far in shaping a new family identity. Plus, I had sold my house and moved into Amy's place, and familiar smells and tastes helped me and my youngest son feel more at home. Amy's tastes—rooted like mine around the pillars of Indian and Thai cuisine—began skewing like mine toward foods heavy on the onions and garlic. Ana's Portuguese influence was still so much a part of me, and it couldn't help but emerge in the kitchen; I couldn't cook any other way. Amy, herself a widow, brought her own family recipes and those of her late husband, Leo, to bear as well. There were four of us in the kitchen.
I had often made a special korma featuring onions and garlic, ground nuts and spices, cilantro and yogurt and cream—the Christmas Eve korma Ana and I had served. Amy's kids, like mine, were mad for it; even as little waifs they could pack it in. So we've continued it as a special meal for guests, St. Patrick's Day (because of its greenish sauce on account of the cilantro), and, of course, Christmas Eve. For dessert at Christmas we've settled on a fruit trifle made of a special yellow cake recipe and a particularly delicious English custard recipe. Now five years in, those and many other food traditions feel cemented into place: we have memories and photos.
Although many years have passed since Ana's death, as I've shared with Amy and our step-kids some of the foods I had seen Ana make, with time those foods have become a balm to me, powerful reminders of her life and gifts. But these traditions are meaningful to both families, symbolic as they are of each family's great loss, but also of each family's resilience. The beauty of it, as with any good food tradition, is that each bite takes us home.