---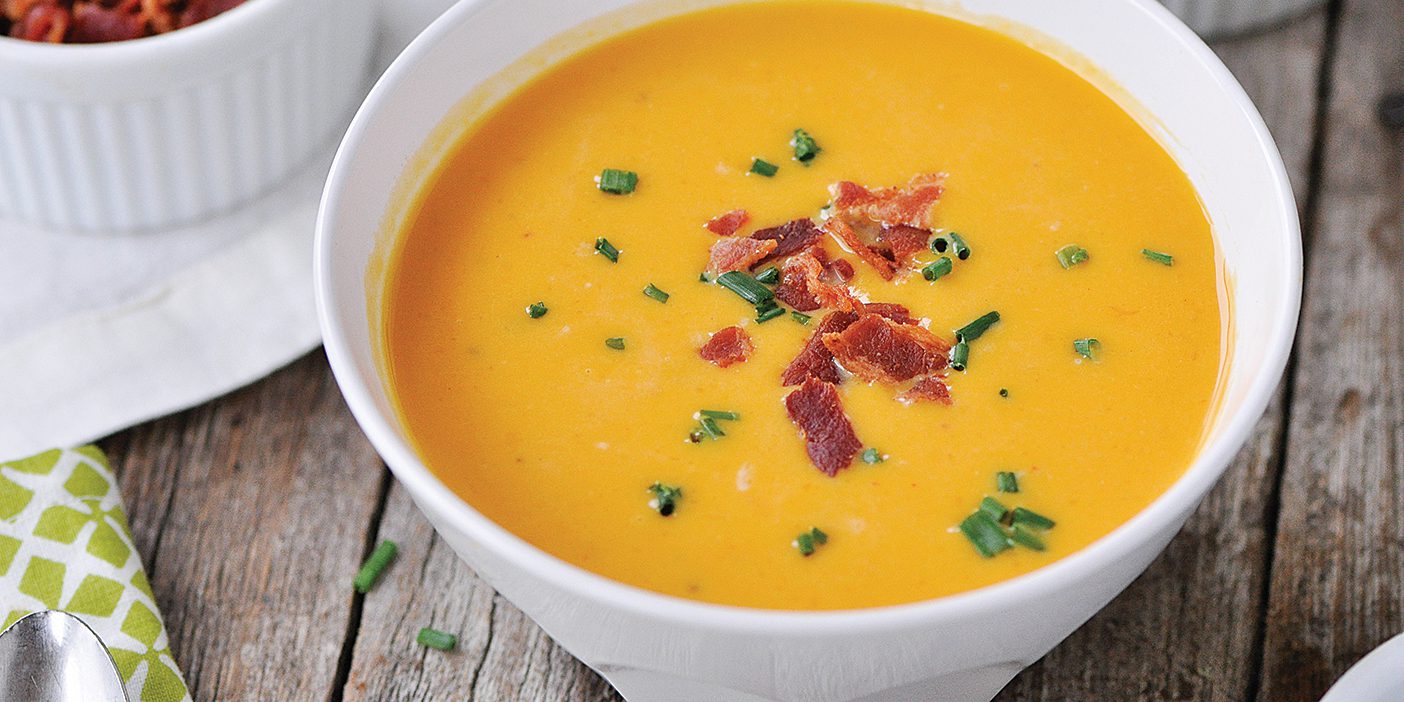 What began as the common college diet of frozen barbeque chicken wings and Boboli pizza dinners has turned into a large-scale enterprise of serious food. "I actually have no memory of cooking in college," says Leigh Anne Best Wilkes (BA '82), a Portland-based food blogger. "It was not a love of mine at the time." As her family grew and she began trying new recipes for picky eaters, she discovered her talent with food and began sharing it. Today she shares stories, motivation, and recipes for everything under the sun at Leigh Anne Wilkes (yourhomebasedmom.com).
Her secret weapon? The versatile slow cooker. Here are two favorite recipes.
Slow Cooker Chipotle Butternut Squash Soup
Perfect for cold winter days, Lee Anne Wilkes's chipotle butternut squash soup is a surefire win. "I love butternut squash soup, and the chipotle peppers add some heat and depth of flavor," says Wilkes. "You can control the heat of the soup by adjusting the amount of peppers you add. Two will give a nice subtle heat to the soup. That heat is balanced with a little brown sugar and some onions."
6 c. butternut squash peeled and cubed, about 3/4-inch size pieces
1/2 c. onion chopped
2 c. chicken broth
2 tsp. chopped chipotle peppers in adobo sauce
1 Tbsp. brown sugar
2 c. half and half
1/2 tsp. salt
Bacon pieces and chives for garnish
Place first five ingredients into slow cooker. Cover and cook on high for 3–4 hours or until squash is tender.
Pour half of soup into a blender or food processor and blend until desired smoothness.
Pour into bowl.
Repeat with remaining soup.
Return soup to slow cooker and stir in half and half and salt.
Cover and cook on low for 20–30 minutes or until heated through.
Garnish with crisp bacon and chives.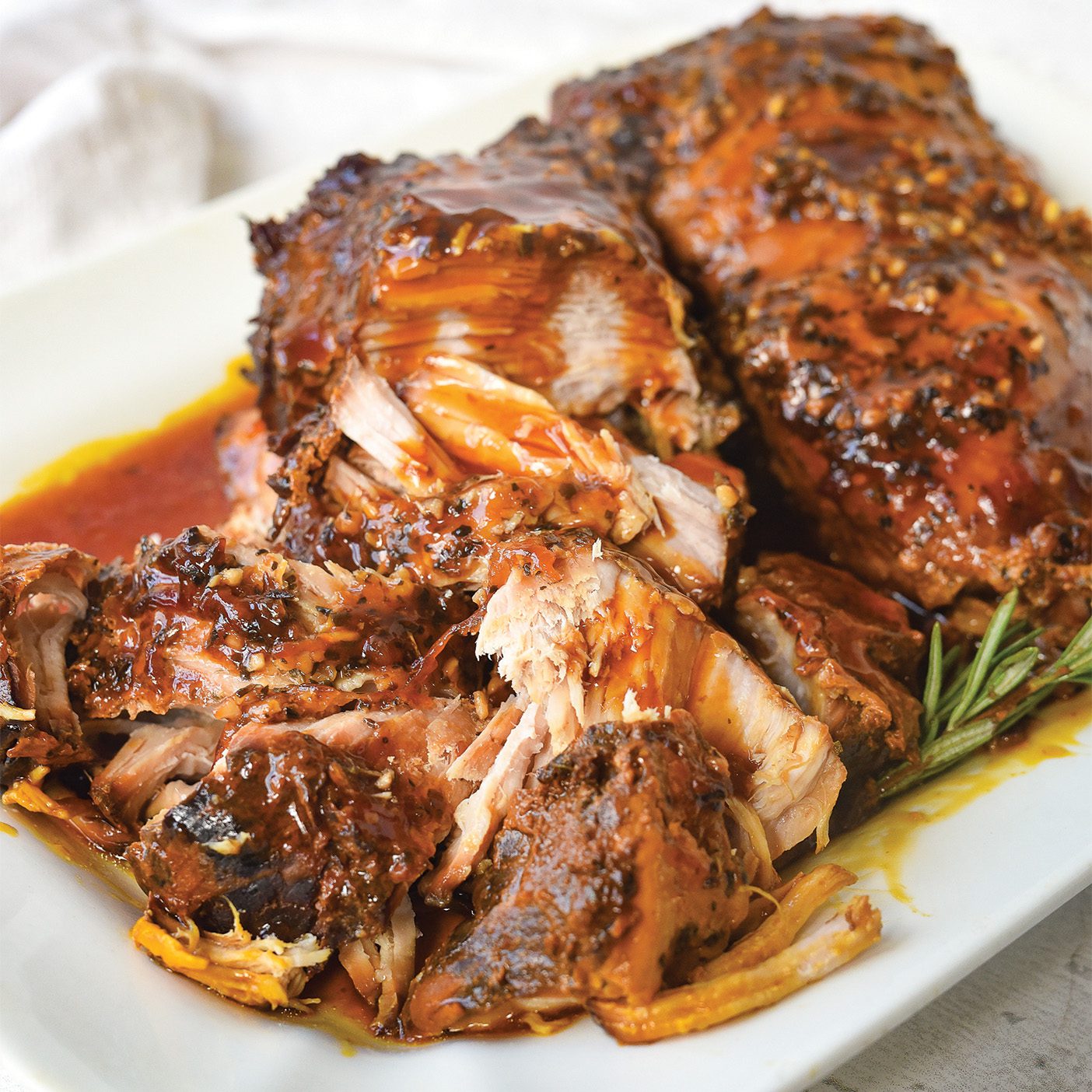 Slow Cooker Parmesan Honey Pork Roast
Wilkes's parmesan honey pork roast is a tried-and-true crowd-pleaser that requires minimal effort—great for holiday hosting or a Sunday afternoon with family. "This roast is one of the most pinned recipes on my site," says Wilkes. "It's amazing and will quickly become a family favorite!"
1 (3–4 lb.) boneless pork loin roast
2/3 c. grated parmesan cheese
1/2 c. honey
3 Tbsp. soy sauce
1 Tbsp. dried basil
1 Tbsp. dried oregano
2 Tbsp. chopped garlic
2 Tbsp. olive oil
1/2 tsp. salt
2 Tbsp. cornstarch
1/4 c. chicken broth
1 tsp. sugar (optional)
Place roast in slow cooker.
In a bowl combine cheese, honey, soy sauce, basil, oregano, garlic, oil, and salt.
Pour mixture over the top of roast.
Cover and cook on low for 5–6 hours or until thermometer reads 160 degrees.
Remove meat and place on platter.
Strain juices from slow cooker into small saucepan.
Mix cornstarch and chicken broth together.
Add in strained juices and stir over medium heat until thickened.
Add in a teaspoon of sugar if sauce needs to be a bit sweeter.
Slice roast and serve with glaze.