---
Jello salad? When the Marostica family was asked to bring something from their culture to a UC Berkeley childcare potluck, they joked about taking the Utah standby but took baked polenta instead (a nod to Italian grandparents). Back in 1987 Matthew M. Marostica (BA '85), today a Stanford assistant university librarian, had moved to Berkeley, California, with his wife, Pamela Bay Marostica (BA '86), to begin a PhD program in political science. They scored big at the potluck, bringing home a prize that's still a cherished family dish today—the recipe for jicama mango salad from their daughter's Mexican-American teacher, Dora.
The pork chop marinade is Matthew's own concoction. "I like lemons and I like cumin and figured they would work well together," he says. "It was my go-to contribution to courtyard barbecues in the UC Berkeley married student housing where we lived." While intended for pork chops, the marinade is also delicious for grilled portobello mushrooms or grilled chicken, Matthew says.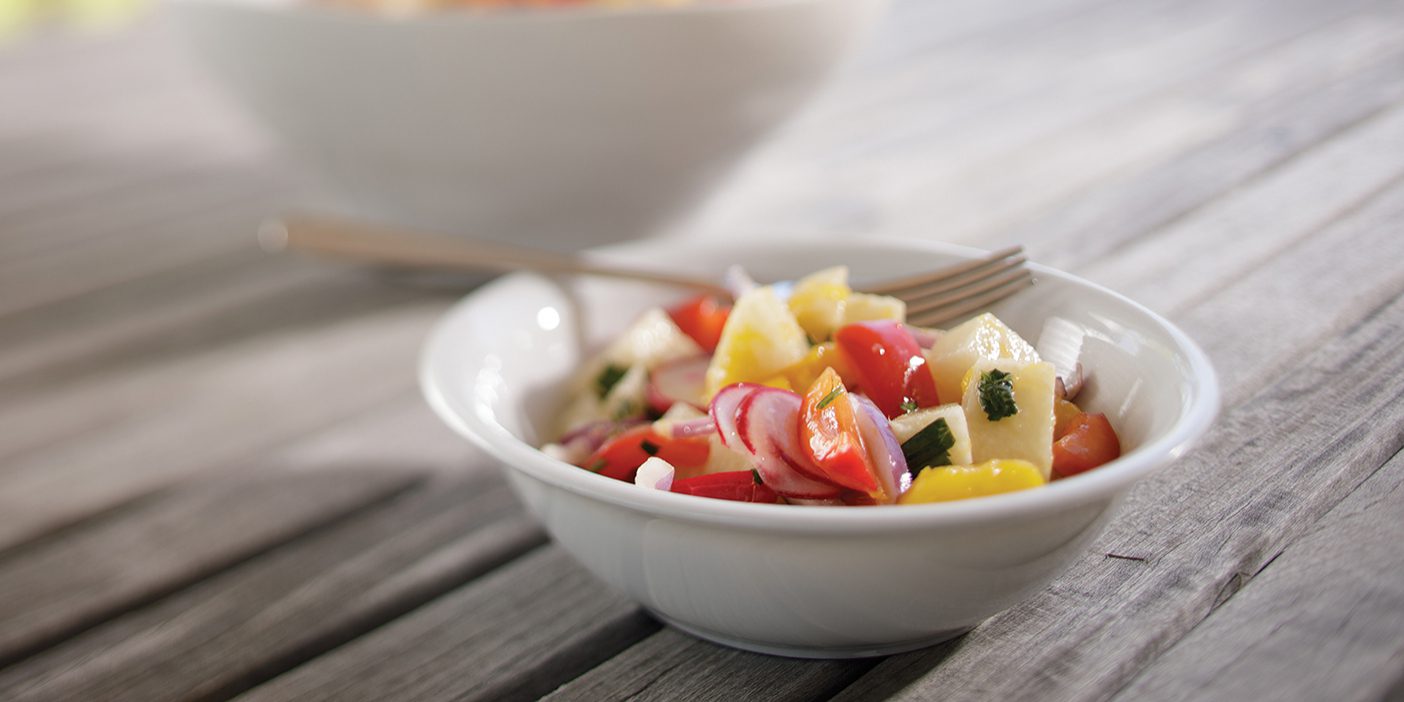 Jicama Mango Salad
Salad
1 large jicama, peeled and cut into bite-size chunks
1 red bell pepper, cut into bite-size chunks
2 firm mangoes, peeled and cut into bite-size pieces
1 red onion, cut into matchsticks
8–10 thinly sliced radishes
Dressing
1/2 c. chopped cilantro
3 limes, juiced
1/4 c. honey
1 tsp. salt
1/4 tsp. cayenne pepper, or to taste.
Toss jicama, red pepper, mango, radishes, and red onion together in a large bowl. Set aside. Stir cilantro, lime juice, honey, salt, and cayenne pepper together in a bowl. Pour the cilantro mixture over the jicama mixture and toss to coat. Cover the bowl with cling wrap and refrigerate for at least 15 minutes.
---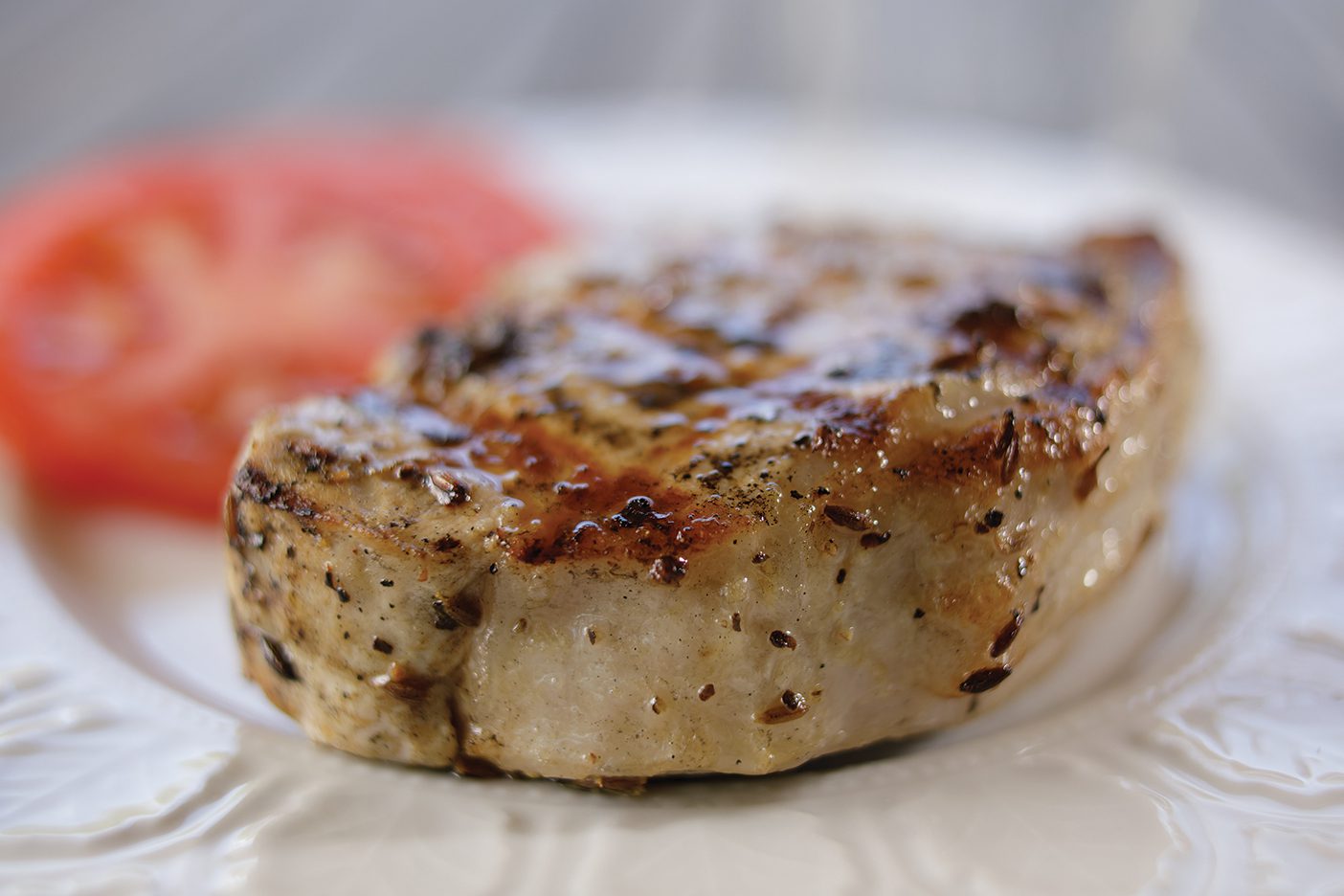 Pork Chop Marinade for Grilling
(For 3 lbs. thick-cut boneless pork chops)
4 lemons, juiced
1/2 c. olive oil
1/2 Tbsp. salt
1 Tbsp. cumin seed
1/2 Tbsp. coarsely ground black pepper
Whisk ingredients together, pour over pork chops, and let marinate in the refrigerator overnight or for at least three hours. Grill pork chops.