---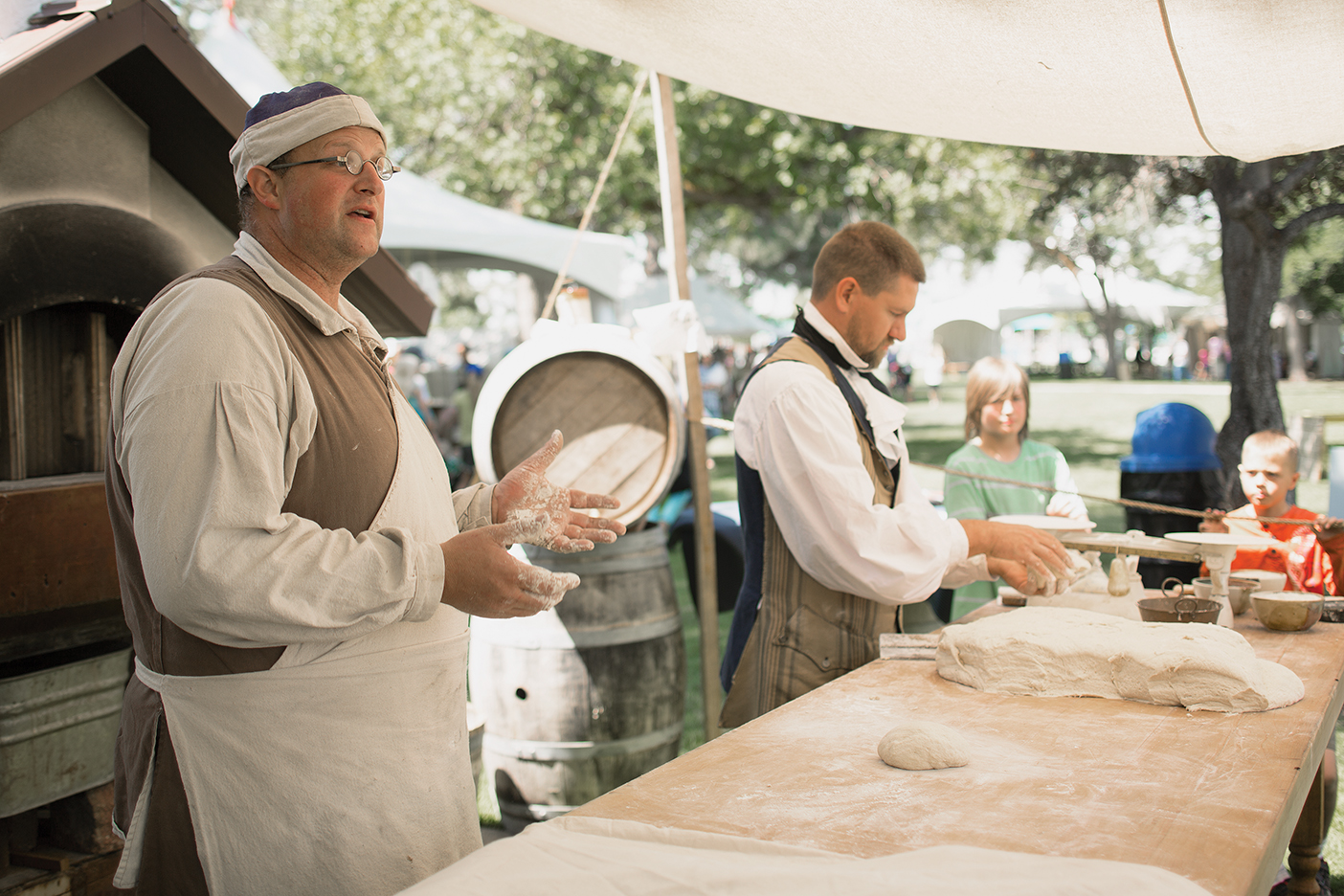 Each summer Gove N. Allen (BS '94, MAcc '94), his wife, Nickie, and their three children don caps, petticoats, aprons, and buckled shoes and set up a working bakery in Orem's Scera Park for the Colonial Heritage Festival, the West's largest colonial living and reenactment festival. When Gove built his own 18th-century wood-burning oven in 2011, his goal wasn't just to bake crusty rustic bread: he was on a quest to rekindle lost American values.
As he provides samples of sourdough and a palatable lesson on the history of hardtack, Allen, a BYU associate professor of information systems, reminds visitors of the values of public virtue (personal sacrifice for the common good) and Divine Providence (seeking out and achieving God's will). "My vision is that attendees will leave the festival with a firm commitment to make changes in their personal lives that will lead to a stronger America," says Allen.
To create an authentic colonial bakery, Allen built two wood-fired "black" masonry ovens and hand-crafted colonial-era tools like peals to move orbs of dough from the kneading bench to the hearth, hearth rakes to work the red-hot coals, and mops to clean the ovens.
Below Allen shares his recipe for Joe Froggers, a molasses spice cookie the size of your hand.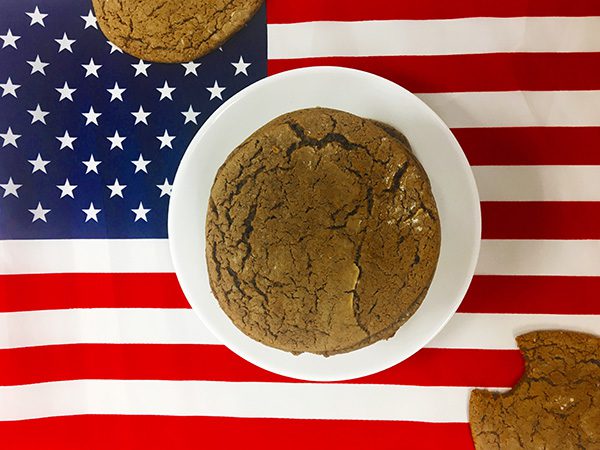 Joe Froggers
Makes 18
4 cups all purpose flour
1 1/2 teaspoons ground ginger
1/2 teaspoon ground cloves
1/2 teaspoon ground nutmeg
1/4 teaspoon ground allspice
1 1/2 teaspoons salt
1 tablespoon rum extract
1/3 cup water
1 cup dark molasses
1 teaspoon baking soda
1 cup sugar
1/2 cup butter
1. Stir together flour, ginger, cloves, nutmeg, allspice, and salt.
2. In a separate bowl, mix rum extract and water.
3. In another bowl, combine molasses and baking soda.
4. In a fourth bowl, cream sugar and butter.
5. To the sugar-butter mixture, add half the dry ingredients, half the water mixture, and then half the molasses mixture, blending well after each addition. Repeat.
6. Chill dough for several hours overnight.
7. On well-floured surface, roll dough 1/4 inch thick; cut with a 4-inch cutter.
8. Bake on greased cookie sheet at 375 degrees for 10 to 12 minutes. (Watch carefully so cookies don't burn.)
9. Let stand a few minutes; then remove from cookie sheet.