Starting this fall, the campus newspaper will never be the same.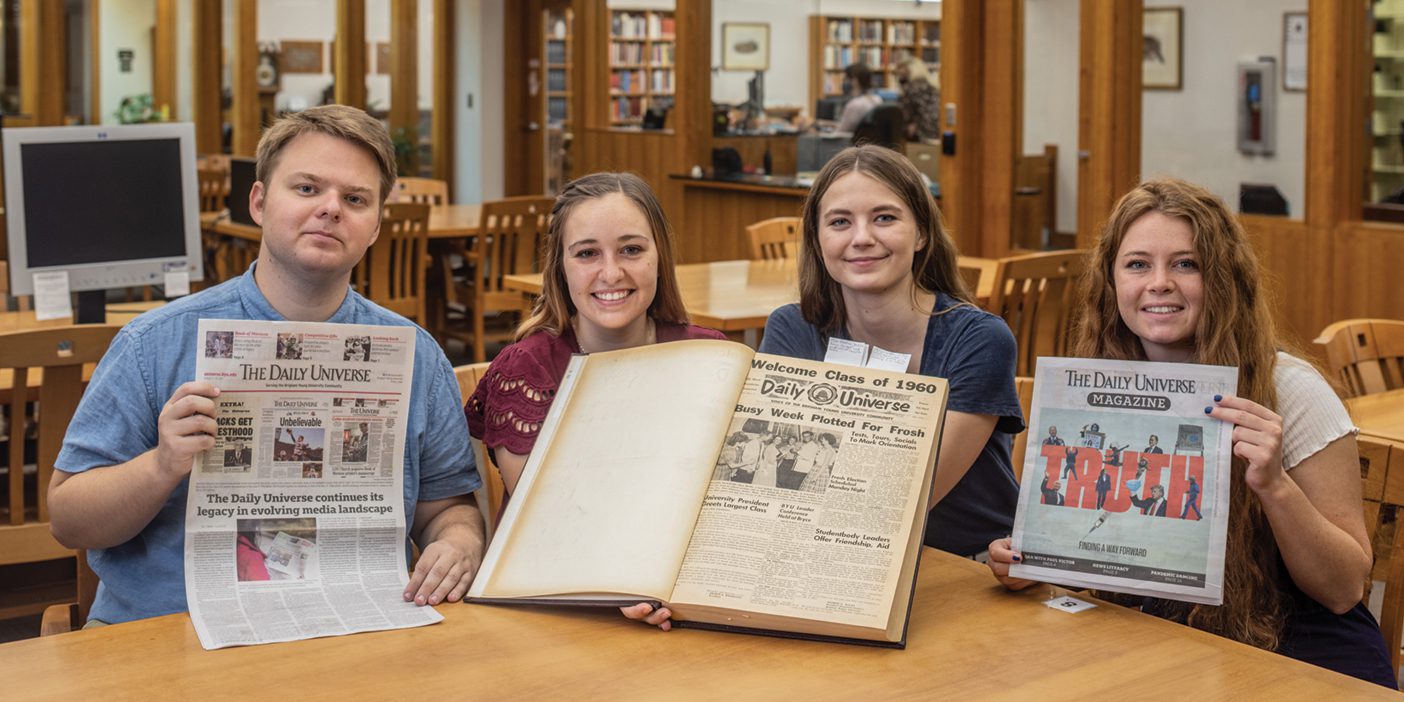 It's the end of the Universe—or, at least, as we know it. For the first time since 1956, the Daily Universe—BYU's student-produced newspaper—will no longer fill campus racks. With its last issue as a newspaper published in August, the Daily Universe hit campus this fall semester as a monthly magazine.
In today's fast-paced digital world, breaking news from any source outside the web becomes outdated in seconds. But that doesn't mean print is dead. It's now a space for deeper, more meaningful stories. This past year communications faculty, armed with a BYU President's Innovation Grant, set out to bring the BYU journalism experience to the cutting edge of the news-media industry.
"We should always be pushing innovations, creating new ways of doing things, . . . but without harming the traditional quality of education that we've had," says Edward L. Carter (JD '03), former director of the School of Communications and a member of the faculty task force.
With that in mind, they proposed the new approach to the Universe: a monthly magazine that prints long-form, in-depth reporting, with breaking news stories published in the online edition of the Daily Universe.
Journalism professor Miles F. Romney (BA '05) says he hopes "our BYU community and our campus will resonate with the changes that we're making and will appreciate . . . the deeper storytelling."
And with a new range of online, social-media, and long-form print skills, journalism students will be better prepared for a changing industry.
"It's definitely a new challenge to do more of these longer, in-depth stories," says Cassidy N. Wixom ('22), campus editor for the Daily Universe, who helped write a cover story on news literacy for the inaugural September issue. "But it's been fun. I'm excited to see what it'll look like."