---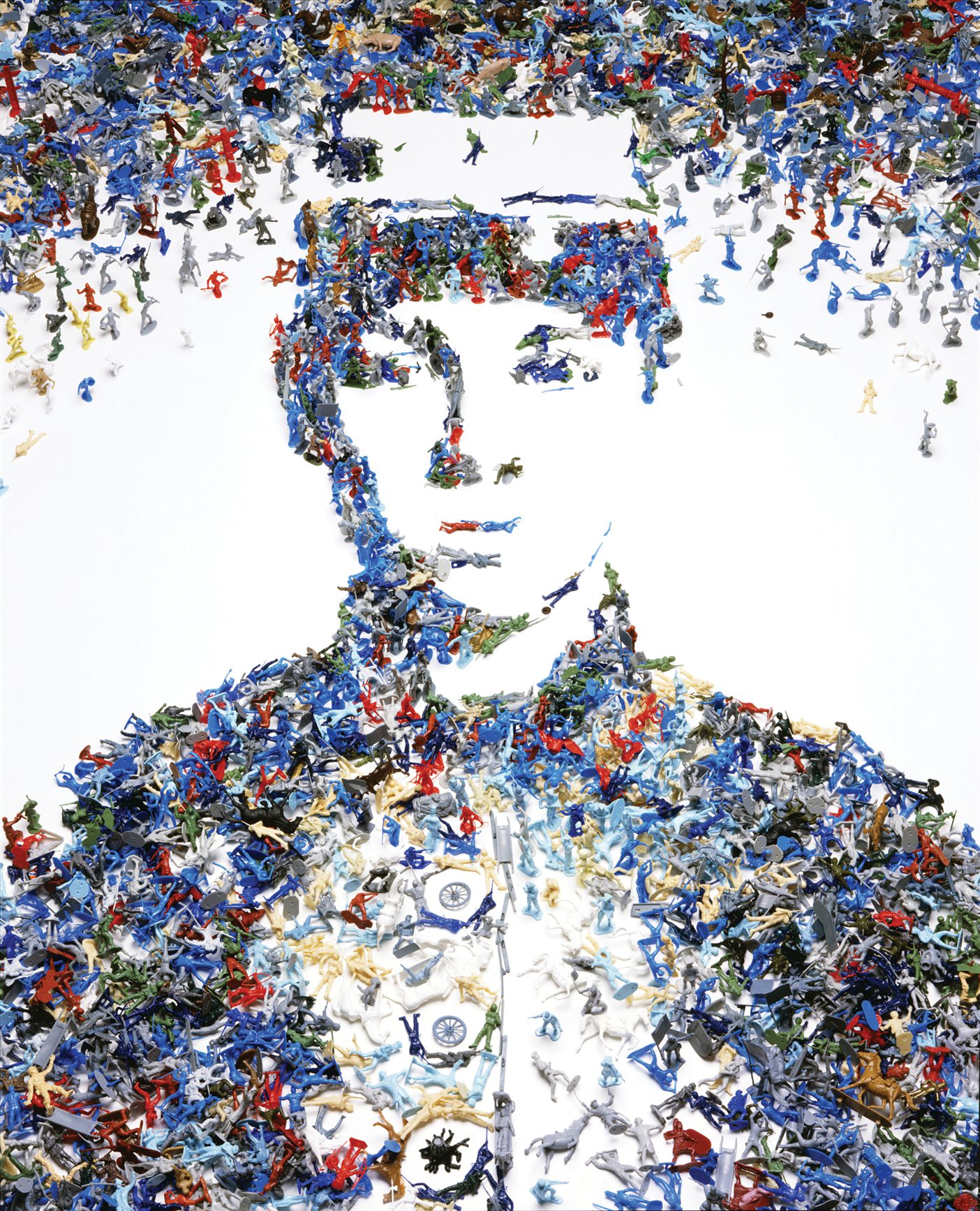 At first glance this photograph seems like a joke: a soldier made of toy soldiers. This playfulness is typical of Vik Muniz, a contemporary Brazilian artist known for re-creating famous images with unconventional materials, from garbage and sugar to diamonds and caviar.
But look closer, and maybe you'll recognize the image Toy Soldier imitates—a photo of a Civil War soldier only 14 years old. "[Using] children's toys to create the image of a soldier then becomes not something playful, but actually something quite poignant," says Kenneth J. Hartvigsen, curator of a Muniz exhibition at the BYU Museum of Art.
The toy colors represent soldiers from different sides of several wars. "What does it say about society," MOA curator Kenneth Hartvigsen asks, "when . . . even in their play, children divide themselves into us versus them?"
Changing your perspective, both figuratively and literally, is typical of Muniz's work. "He calls it a magic trick, this optical illusion that occurs as you change your stance," says exhibition educator Kitsa Colasante Behringer (BA '02, MA '07). Shifting focus can bring new perspective to social issues—which is exactly what Muniz intends his artwork to inspire.
Toy Soldier (above) is part of Vik Muniz's exhibition Extra-Ordinary, which is coproduced by the Foundation for the Exhibition of Photography (FEP) and the High Museum of Art, Atlanta. It includes a peanut butter and jelly Mona Lisa and a Manet re-created using modern magazine clippings. Find more "photographic delusions" at magazine.byu.edu/muniz.