---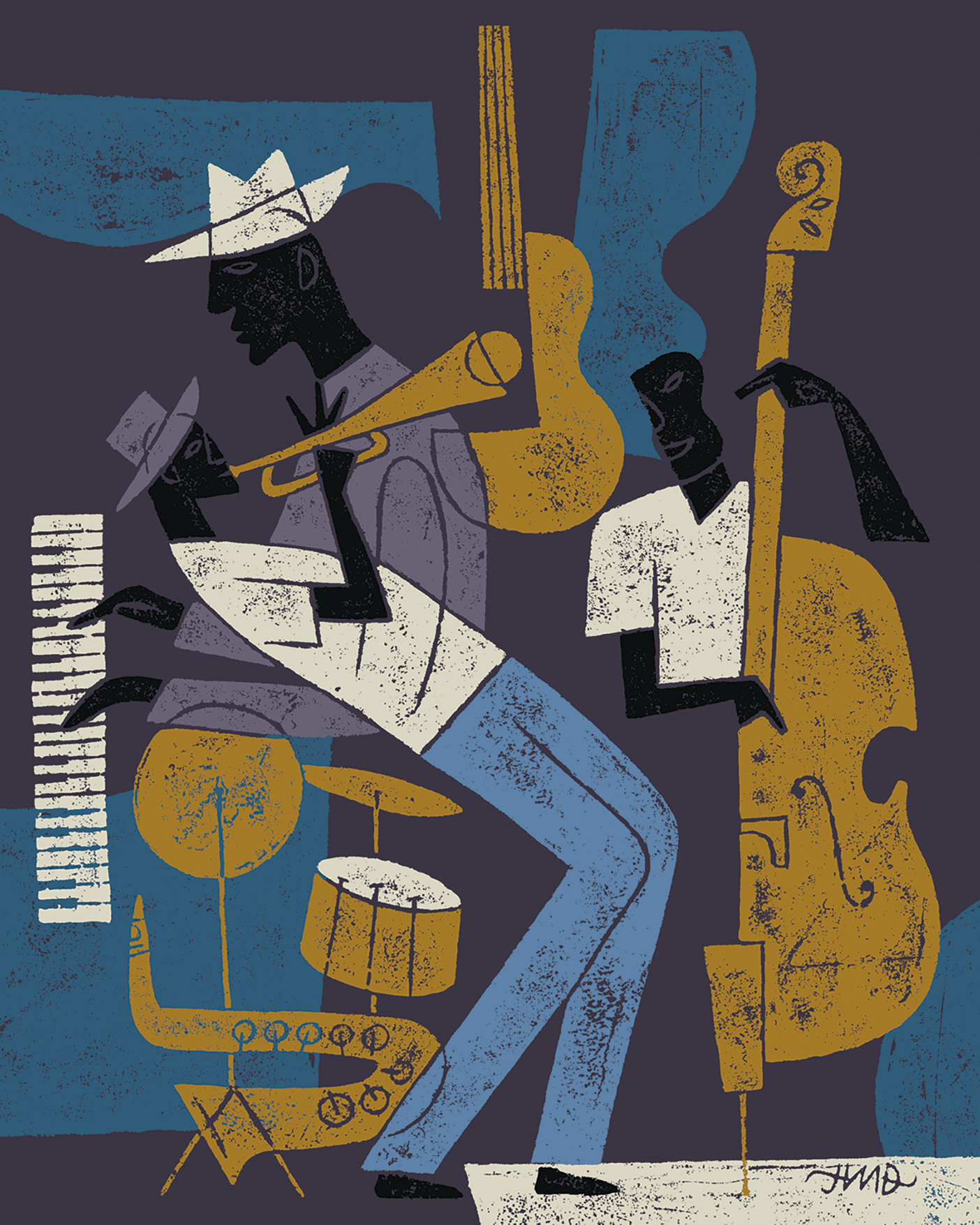 The mustachioed Thomas "Fats" Waller waggles his eyebrows and puckers his lips while crooning "Ain't Misbehavin'" from an upright piano. Watching this clip of the 1943 film Stormy Weather, a few students giggle.
"People think they know what jazz is," says Korrin Dvorak Reese ('17), a teaching assistant for Intro to Jazz, a class geared toward non–music majors. "'Oh yeah, I listen to Frank Sinatra all the time!' But he's just the surface."
To demonstrate the song's bridge, music professor Stephen D. Lindeman, who is also a jazz composer and pianist who performs with BYU faculty quintet Q'd Up, strides over to the grand piano and plays a few measures.
Jazz music, Lindeman explains, has a number of unique qualities, including bending pitches and being expressive with the notes in a way "that's very different from the Western European tradition" (neither better nor worse, he's quick to note: just different).
In another class period, Lindeman shows students a video of Tanzanian musicians weaving bells and drums together into a frenzied number. He explains that these complex rhythms and the call-and-response song form were carried across the sea with African slaves in the 17th century. Since then, those musical traditions have evolved into the toe-tapping beats, riffing on a theme, and playing for a crowd seen in today's jazz.
Ragtime, New Orleans jazz, blues, smooth jazz, rock-fusion—students encounter roughly 20 genres in the course. They listen to and scrutinize recordings, getting a decent dose of music theory. They also survey jazz's historical and cultural background.
Delving into history gives Lindeman a springboard into discussions about American social issues over the past century—including ongoing challenges with racial tension and discrimination. In one class students listen to Billie Holiday's "Strange Fruit." "The 'dark fruit' swinging from trees: what is she talking about?" Reese asks. "African Americans getting lynched. And she's singing about it because . . . the only way African Americans had a voice was through music."
Lindeman hopes to help students understand "that this music comes about as a result of a lot of joy, but also a lot of suffering and ongoing struggle and strife to attain equality."
Beyond the classroom, much of the true jazz appreciation takes place in the four live performances students are required to see. Many have "only been to classical music concerts, where you wear nice clothes, where you listen politely," Lindeman says. Jazz concerts, on the other hand, tend to be "more of a communal experience. It's fun to see that, usually over three or four [concert] reports, . . . students develop an appreciation and an understanding."
Striking an appreciation for jazz in college students helps overcome what he sees as a "culture gap"—between younger and older generations, between mainstream and "rarified" music genres.
"People say that jazz is dying, that no one listens to jazz anymore," says Brigitta K. Teuscher ('19), who took the class spring term. "But jazz is still alive and well."