History professor Rebecca de Schweinitz, an expert on the role of children in the civil rights movement, helped create the newest American Girl Doll.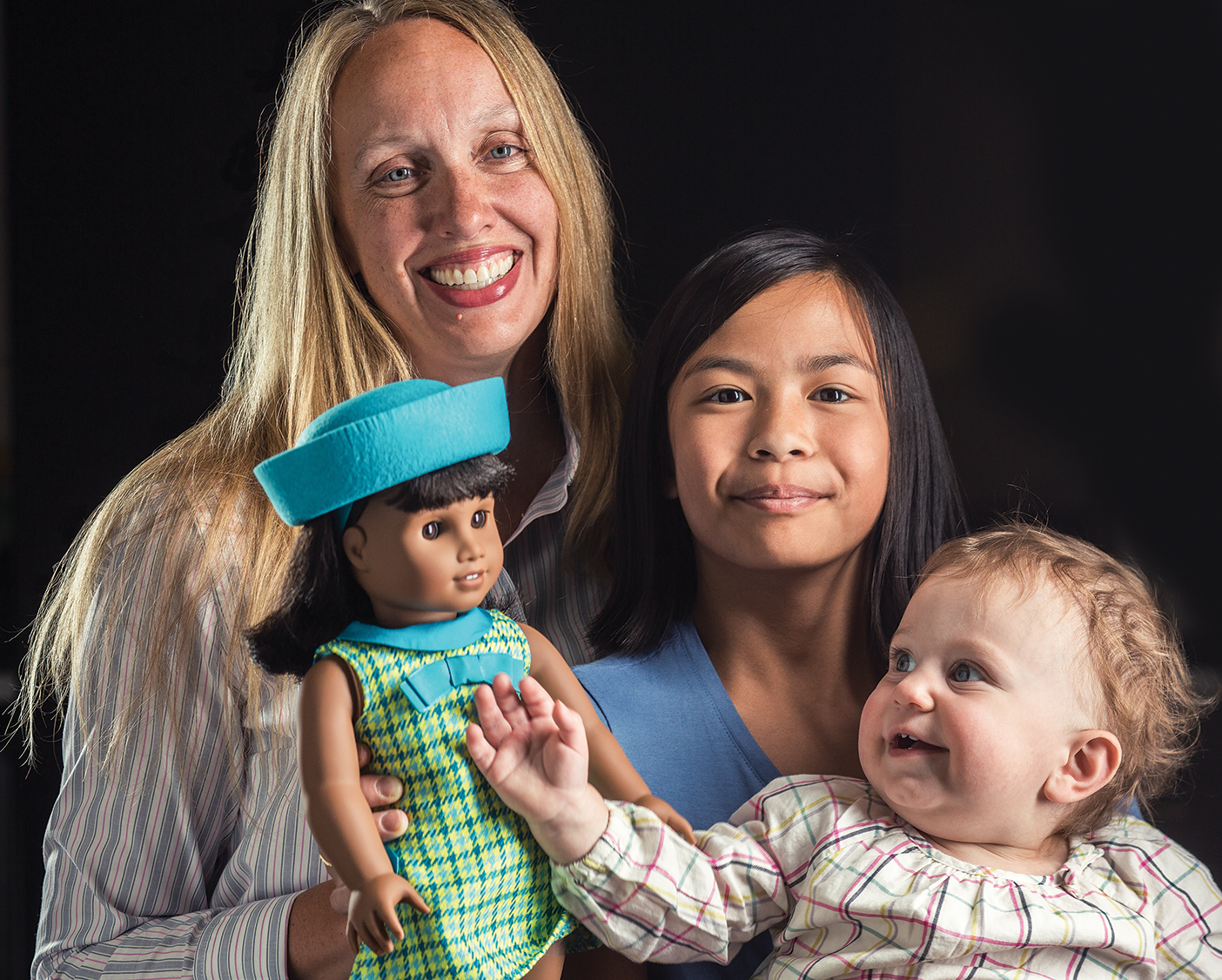 The American Girl box arrived in the mail at last.
"Mom, your doll is here," said Ming Lu, age 11, eying the package the way she might a helping of vegetables.
"She has always hated dolls," laughs her mom, BYU history professor Rebecca Christensen de Schweinitz (BA '92). Still, the two opened the box together, revealing Melody Ellison, the latest addition to the American Girl BeForever series.
American Girl sells character dolls with accompanying books told from the character's point of view, each doll a slice of American history.
Despite Ming Lu's aversion to dolls, Melody, a 1964 Detroit civil rights character with dark skin and chocolate hair, was different. Having already read through book drafts with her mom, Ming Lu related to her story.
American Girl recruited de Schweinitz—an expert on the roles of children and youth in the civil rights movement—to the advisory board for Melody in 2014. "From my research . . . I really saw [how] these kids made a difference," says de Schweinitz, whose book If We Could Change the World: Young People and America's Long Struggle for Racial Equality was published in 2009. "They were willing to stand up, sometimes when adults weren't, and take action."
De Schweinitz joined civil rights scholars, former movement participants, and Detroit natives on the board, deliberating together about how to present Melody's story. "This is really hard history," de Schweinitz acknowledges. "How do you talk about these issues . . . in a way that's appropriate for 8- to 12-year-old girls?"
Rather than focusing on events that captured national attention, like the March on Washington or the Birmingham church bombing, they centered the narrative on what "ordinary people were doing . . . to change conditions in their communities," says de Schweinitz.
Bringing history into mainstream culture has been a dream come true for de Schweinitz. "In my scholarly work and in my teaching, I try to . . . open up new levels of understanding about the civil rights movement," she says. "I can do that to some extent, but through a character like Melody, they're able to open up this history to so many people."
In August de Schweinitz attended the official rollout of the Melody character in Detroit, where she saw all of the doll's products for the first time. The board had advised on each one to ensure historical accuracy—even the fabric of Melody's dress and the patterns on her pajamas did not go unnoticed.
"My big hope is that young people will be inspired by [Melody's] example of courage and determination to make a difference in the world," de Schweinitz says. "She might face some obstacles, but she works to overcome those and to make change."
Melody's determination also appeals to Ming Lu. "Melody isn't just a doll," she says. "I know her story. She stands up for herself, and she likes music, like me. Plus, I kind of like doing her hair."