When Texas froze over, a community rose up to help.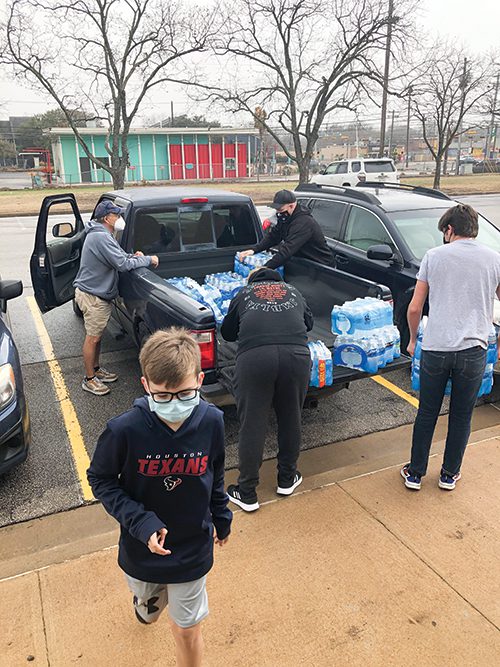 When Winter Storm Uri shocked Texans with snow and record-low temperatures in February, Michael T. Smith (MA '96), an Austin stake president, found himself at the center of efforts to provide relief for people facing blackouts, burst pipes, and boil-water orders. But he's hesitant to take much credit for the service, calling himself just the middleman.
His stake's efforts began before Uri struck. "At the request of an inspired Relief Society president, we put out the call on Friday night, Feb. 12, for blankets and personal hygiene supplies. By lunchtime on Saturday, members had provided three vehicle loads of supplies for use by our brothers and sisters experiencing homelessness," he says. Most of those supplies—including blankets, socks, toiletries, and personal hygiene items—went to the city of Austin's command center. "Our stake communications director, a Relief Society president in the area, and myself . . . took the rest of the supplies out to deliver directly to those people who were staying in their camps at the time," relates Smith.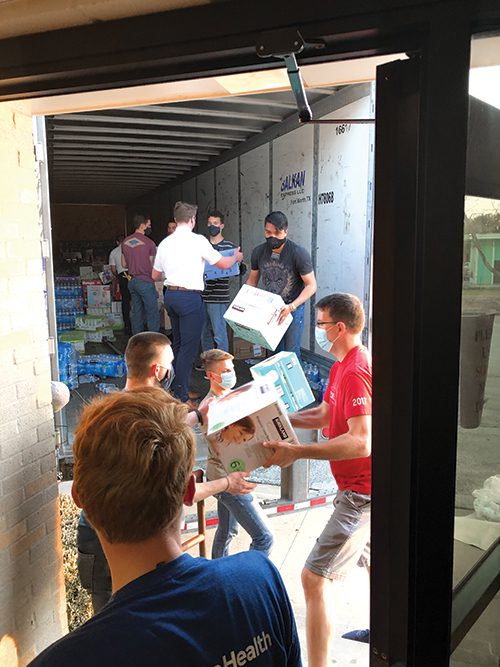 The next week, with the storm in full effect, Smith became the middleman again, when a Utah business owner reached out wanting to help. She arranged to send a large semitruck with supplies—donated diapers, water, and other scarce goods—and Smith saw that they were distributed to local food banks, charities, and other organizations. "These supplies came in handy even as temperatures returned back to normal because the shelves in the stores were still completely empty and many [people] still had a long wait before a plumber became available to fix their broken pipes," says Smith.
Smith was gratified to see the impact he and others made for those in need. "Any time you are struggling with something and you focus on helping other people, you become grateful for what you have and excited about giving back," says Smith. "You can stay home without electricity and water and be miserable or you can go out and help others and use that time to do something good."