---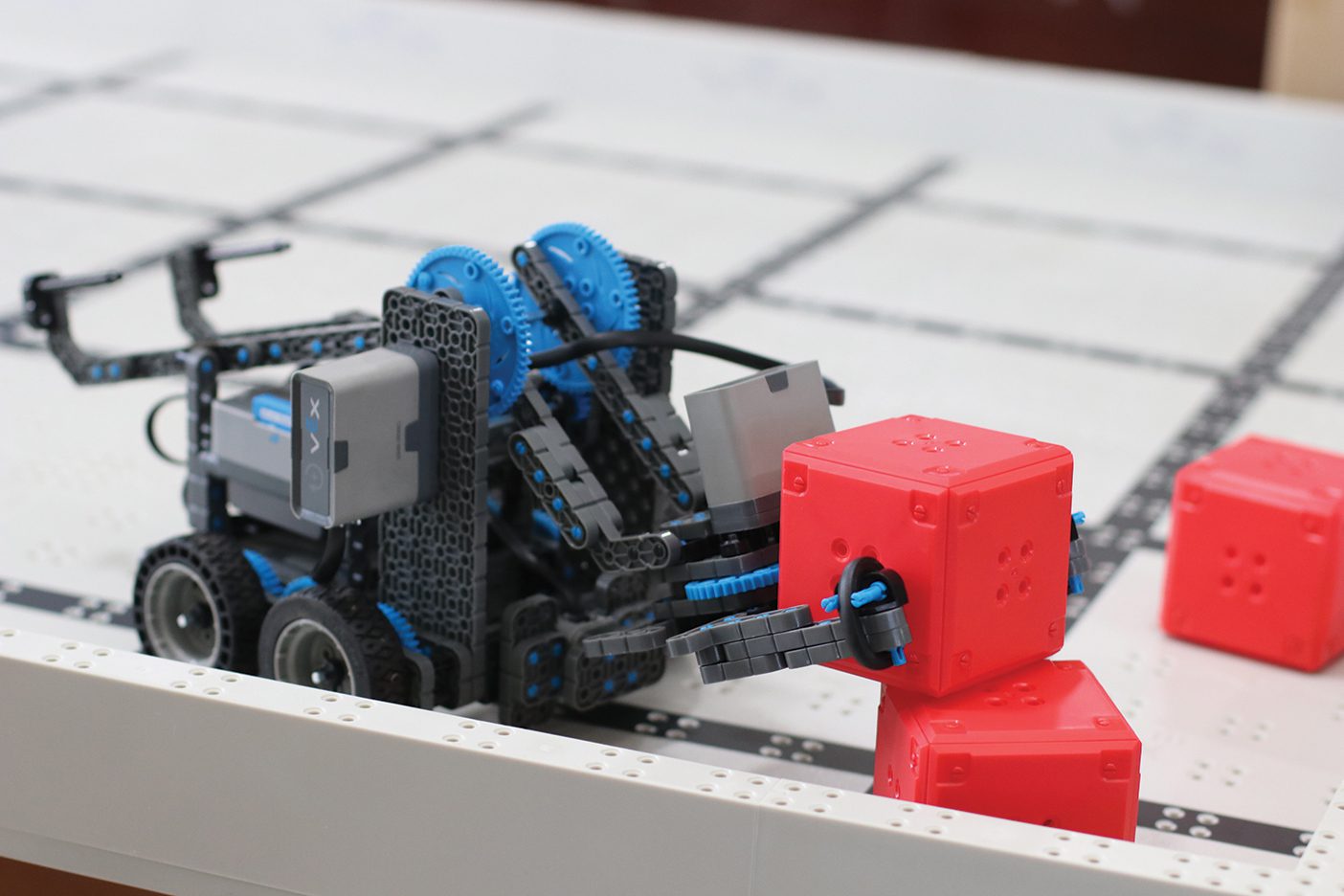 In rural Ghana a 12-year-old boy in a blue school uniform sits before a laptop computer, typing out commands for a makeshift robot. His teachers, who had always thought of the child as being "dumb," watch in amazement. With a robotics kit and some training, he has learned to program a small vehicle to move and perform simple tasks. As he demos the robot, nobody can believe his problem-solving skills.
Kids like this just need an opportunity, says technologist Seth O. Ayim (MPA '16), who oversees the program that brings robots to rural Ghanaian classrooms.
Robotics may not be what first comes to mind when you think of education in Ghana, West Africa, but then again, few believe in the power of tech education the way Ayim does. The Africa director of the BYU Management Society and the son of a high school science teacher, Ayim founded a science, technology, engineering, and math (STEM) program in Ghana called the Bountiful STEM Educational Foundation. Using robotics and other hands-on learning methods, Bountiful seeks to teach 21st-century skills to students and teachers, especially in rural and underprivileged areas.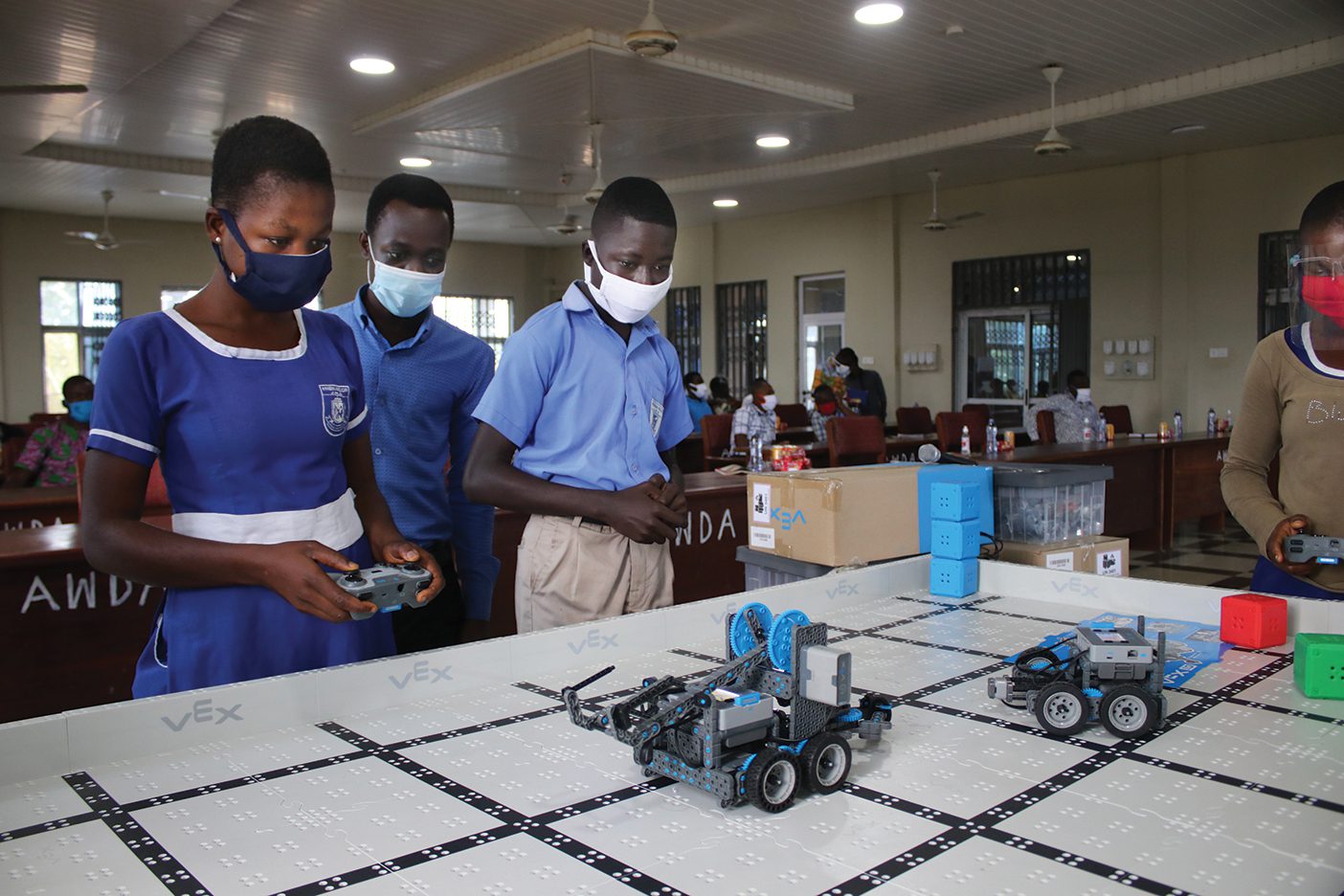 In 2011 Ayim had been volunteering his time to teach tech skills to fellow Church members, but he wondered how he could help more people—and help them earlier in life. Inspiration came in 2012, when he first got involved with the BYU Management Society. At a Church technology conference, he met Chet V. Harmer (BS '66, MAcc '67), then the international president, who encouraged Ayim to begin the first Ghanaian Management Society chapter. The society's emphasis on infusing business with ethics and service, combined with Ayim's STEM-oriented mind, eventually led to the founding of Ayim's robotics nonprofit.
Ayim notes that by 2050 Africa is projected to have some 450 million youth age 18 to 25—and a corresponding need for 10.5 million STEM teachers. "Ghanaian students excel in theory but have little chance to apply their knowledge in practical settings," he says. So, with STEM educational robotics kits he gathered with help from fundraising partners, including BYU Management Society members, Bountiful teamed up with university students to train children and their teachers at a school in Ghana's Atiwa West District.
The program's success soon drew attention: when the local area director saw the progress kids made in programming, she asked that the program be expanded to the whole district. Later, in 2020, an official in the Ghanaian ministry of education invited Ayim to join a working group making recommendations for national educational-technology policy.
Ayim's work with the foundation continues to grow. He says, "When COVID-19 hit, Bountiful STEM set up the country's first online program, giving kids free training in programming and robotics. And that, I'm glad to say, became a model for Ghanaian education to follow.