A BYU grad is helping to make all your plastic recyclable.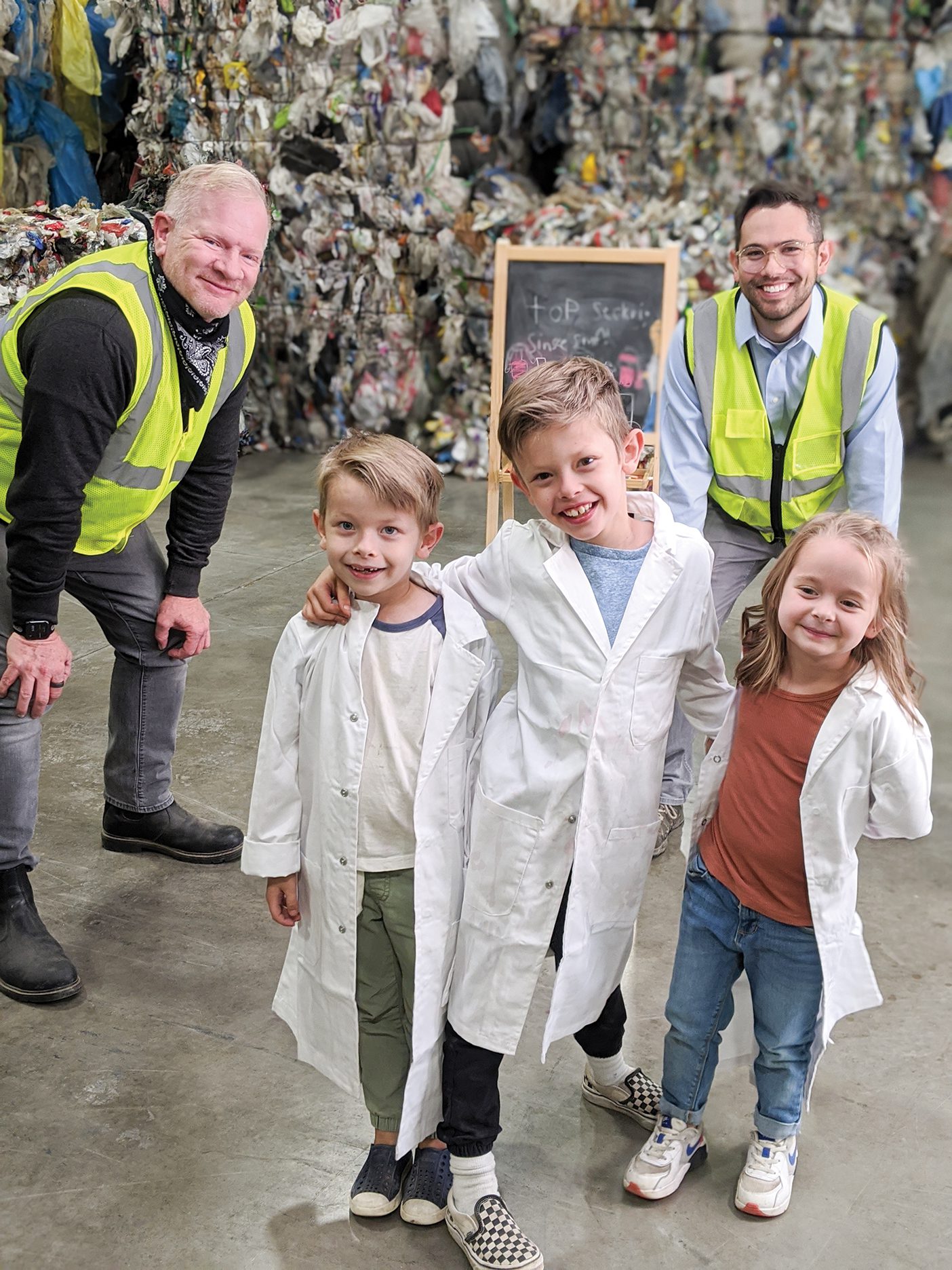 "We call it 'wishful recycling,'" says chemical-engineering grad Richard K. Peterson (BS '11). "It's where you just take all the plastic and put it in the recycle bin and hope it gets recycled. The truth is that a lot of companies can't actually recycle it, and it ends up in landfills anyway."
Just 9 percent of plastic waste in the United States gets recycled, and much of the rest finds its way into oceans and even our food. Peterson, technology officer in the plastics division of renewables company Brightmark, is helping to change that.
At a brand-new facility in Ashley, Indiana, the company is using a patented process to convert a mix of plastic waste—from Styrofoam to milk jugs to Legos—into reusable oil and wax. And Brightmark is doing it with a non-toxic process that doesn't contribute to air pollution.
With his background in alternative fuel and sustainability research, Peterson is focused on expanding the products that can be made from plastic waste. His next goal: to "go fully circular," turning waste plastic back into virgin plastic.
"It's been really gratifying to be able to see a problem and choose a solution and work towards applying it," says Peterson. "It's also great to see other people . . . who want to see [these problems] solved. It makes me optimistic about our earth's future."