A BYU grad's love of books is unbounded.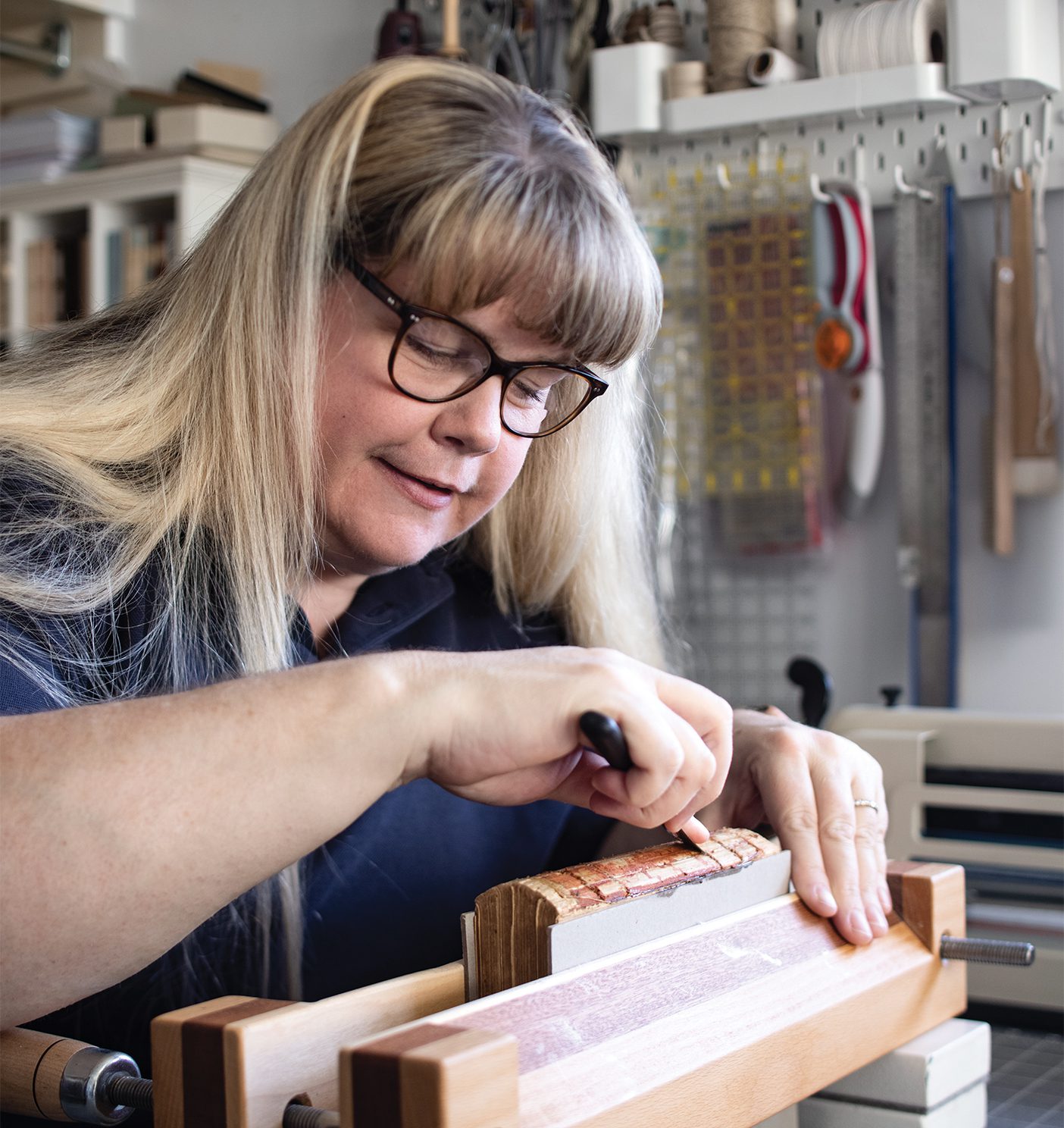 "My kids get worried when they see me unstitching a book and taking it apart to fix it," says Trisha Jones Weekes (BA '19) with a laugh. "People see finished books but don't have a good idea how they're made."
As a book conservator, Weekes has repaired one of the first bibles printed in the United States (a well-used children's edition that belonged to a little girl), an ancient papyrus, and a first-edition Book of Mormon in Hawaiian (worth $500,000). Through their binding and paper, markings and marginalia, and wear and tear, every book communicates its own history to Weekes, and she loves the stories they tell.
Raised in a family with a huge collection of children's books, Weekes was made a book lover by Little Women. She taught herself bookmaking in the early '90s (pre-YouTube) and took her skill to the next level when she returned to school as an adult, perfecting her craft as a book conservator in BYU's Lee Library. Today she works at the Church History Library doing conservation and also has her own bookmaking and repair business in Orem.
Weekes's art extends to painting, sculpture, photography, printmaking, and quilting, but her love of books is special. Projects like fixing a 23-pound family bible or creating her own book of hours—modeled after the 15th-century one François de Sales carried in his robes—whet her appetite for more. "I simply love what I do," she says.
WEB: See Weekes's work at www.paperleafdesigns.com.