Meet alumni enriching their communities through service.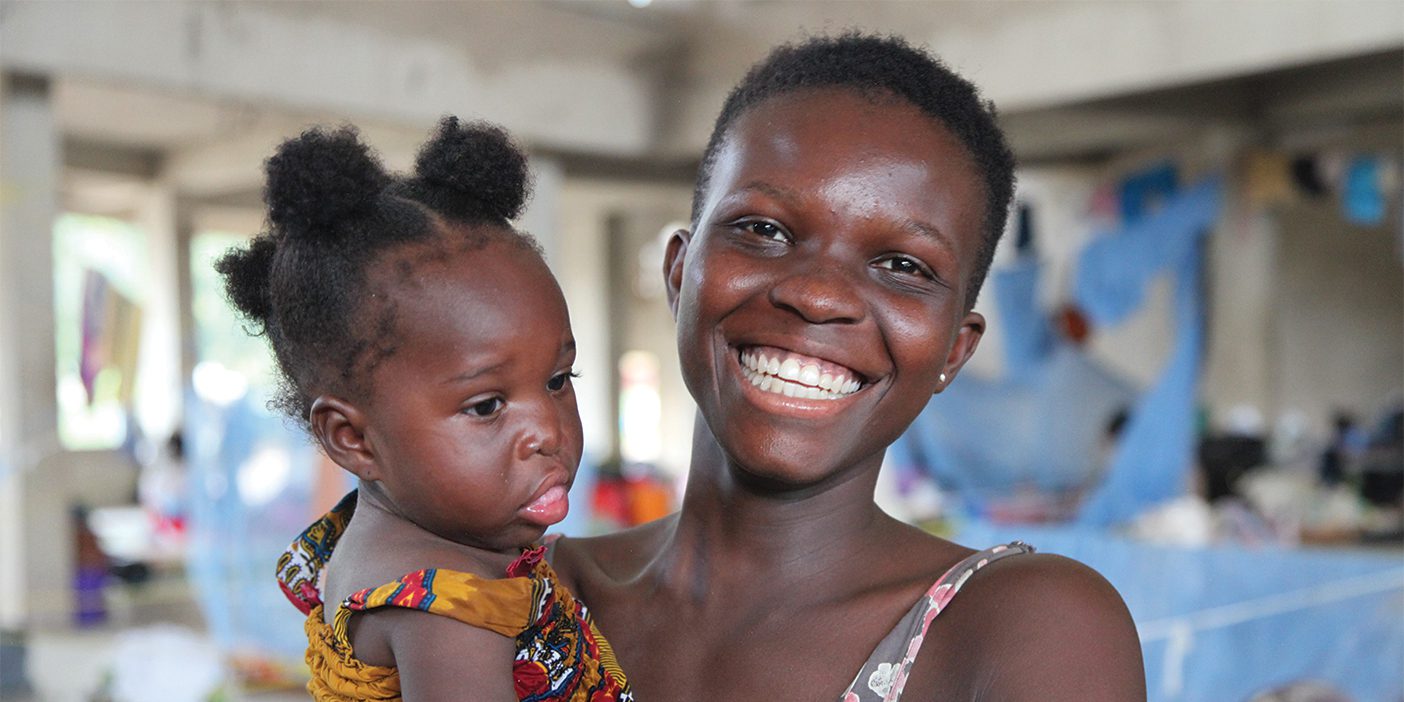 Spreading Smiles
Breaking the news felt impossible. For all the rewards that come from participating in medical-relief missions, Las Vegas–based plastic surgeon Benjamin J. Rodriguez ('78) says one aspect is heartbreaking—turning away those who don't qualify for operations. Every instance is difficult, but one interaction during a mission to Ghana stands out.
Facing a hopeful 18-year-old Ghanaian mother and her 5-month-old child with a cleft palate, Rodriguez explained that the child was underweight and below the ideal age for surgery. Tears streamed down the mother's face as she told her story: she had no parents and had been living with her aunts when she got pregnant. But when the baby was born with a deformed lip, her aunts kicked her out for fear the child was bewitched.
"I knew that I had to help this child and his mother," recalls Rodriguez, so he included the child at the bottom of the list. But when one of the surgeons passed away unexpectedly, the list was scrapped, leaving young mother and baby with no hope for a surgery.
But then a miracle happened, says Rodriguez. He sent a photo of the woman and child to his daughter, who posted it on social media. "One of my patients at home reached out to me, saying, 'How can I help this mother?'" says Rodriguez. The patient sent money to Rodriguez, who worked with a medical team to schedule a surgery for the baby at the hospital in Accra. In addition to covering reconstructive surgery, the money was enough to rent a place for the two of them to live and to provide seed funding to help the young woman start a small business to support her family.
When Rodriguez returned to Ghana six months later, the mother was waiting at the clinic to thank him. "She was bubbling with enthusiasm, a completely different person than she was before," he remembers. "It amazed me that the . . . generosity of a patient combined with many hands working together saved two lives—the child's and the mom's."
Friends on Every Street
When Ned C. Gardner (BS '95, MOB '99) walked into a Harlem basement to sub his first English class, he had no idea he had just found his passion. Gardner had moved to New York City after years as a management consultant to pursue a PhD from Columbia and become a business professor. But as he began chatting with the Mexican immigrants filing into the classroom, he soon found they were connecting on a personal level. "I thought, 'Oh, this is something I can do while I'm looking for my real job,'" Gardner says.
Fifteen years later, Gardner has taught more than 2,000 adult immigrants lessons in English, employment, and other life skills. Today he is the director of the ESOL and Adult Basic Education/High School Equivalency Programs at the Henry Street Settlement, a Lower East Side nonprofit that sits in short walking distance of Chinatown and Little Italy and serves diverse populations from all over the world. "Every time I started thinking, 'I should be moving on with my career,' I have felt that this is where I can really contribute," Gardner says.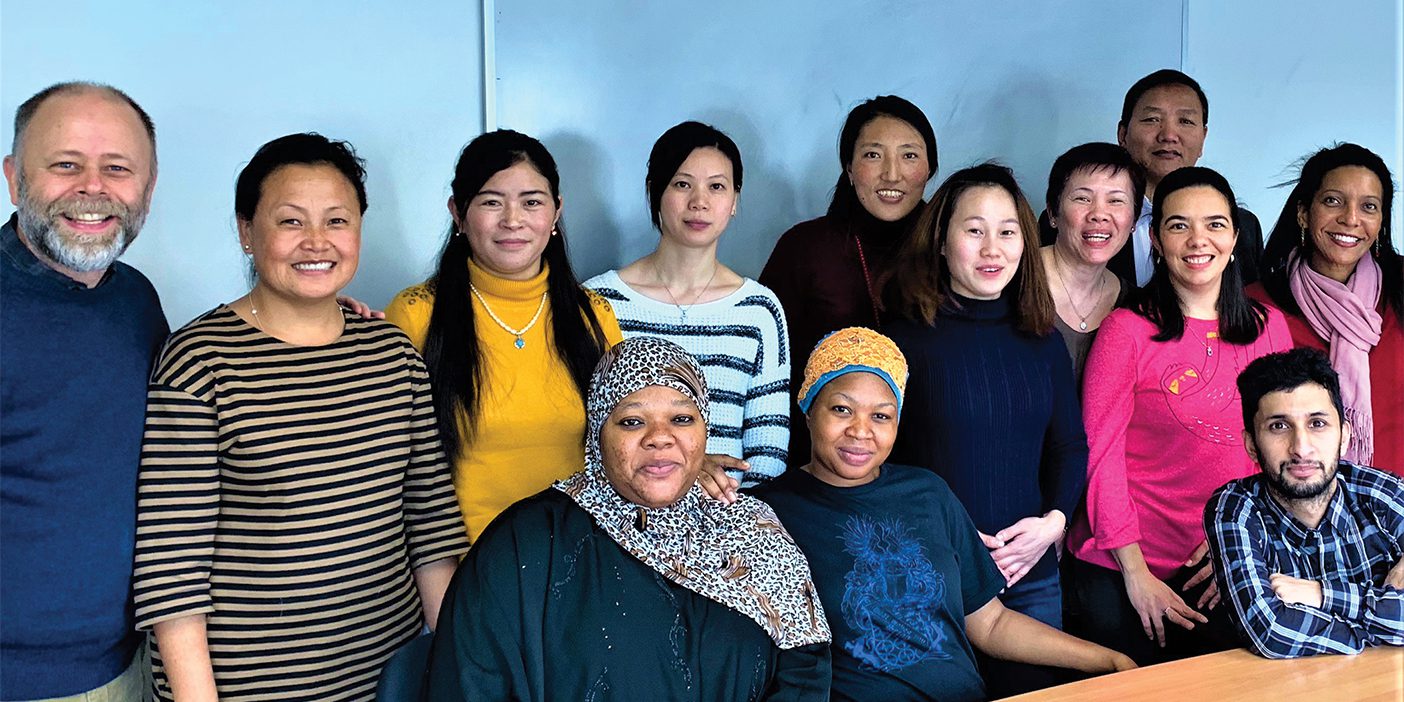 The world flows into Gardner's classroom. He's recently had an influx of Tibetan immigrants who grew up as nomadic farmers and never set foot in a classroom before. Before that was a sharp increase in Burmese immigrants. One woman from Mali came to them not even knowing the English alphabet. With this student so far behind the other students in her class, Gardner and his team of teachers spent every spare moment working with her outside the classroom. By the time she took her English test to become a home health aide, she had spent hundreds of hours learning and practicing language skills. Gardner and his team prayed for her as she took her test and laughed with joy when she came back to report, "It was so easy!"
Gardner, who grew up in the "mountains and deserts and wide-open spaces" of the West, says it was an adjustment to move to New York at first. But today he can't go anywhere without running into former students, friends who are contributing to the community. "If I walk through Chinatown, it's impossible not to run into some of my old students," Gardner says. "It takes this big, anonymous, scary place and turns it into one big neighborhood where all of my friends live."
The Hope Float
Lisa Witham Long (BS '97), of Dublin, California, didn't know anything about creating a parade float. She'd never even taken an art class during her time at BYU. But when she learned that the city of Burbank was having a public contest to choose the design for its float in the 2020 Pasadena Rose Parade, she took notice. "At that time, we were having our terrible fire season in California. We were just a few hours away from the big fires in Paradise, people were wearing masks, and every night we'd turn on the news and watch these people who had lost everything," Long recalls. When she found out the theme for the 2020 parade was "The Power of Hope," inspiration struck.
Her idea centered on the phoenix, a bird in Greek mythology that would die in flames only to be reborn from the ashes of its predecessor. Long worked up a drawing, titled it "Rise Up," and submitted it to the judges, who selected it from 53 float-design entries. The committee then refined her concept, adding details and plans to include hydraulics to extend the wings and a fire element that would shoot flames out from the tail feathers. As the parade approached and the float took shape, Long, her family, and countless community volunteers flooded the construction site on weekends to color the outside of the float with a variety of organic materials. She says seeing her simple drawing come to life felt surreal.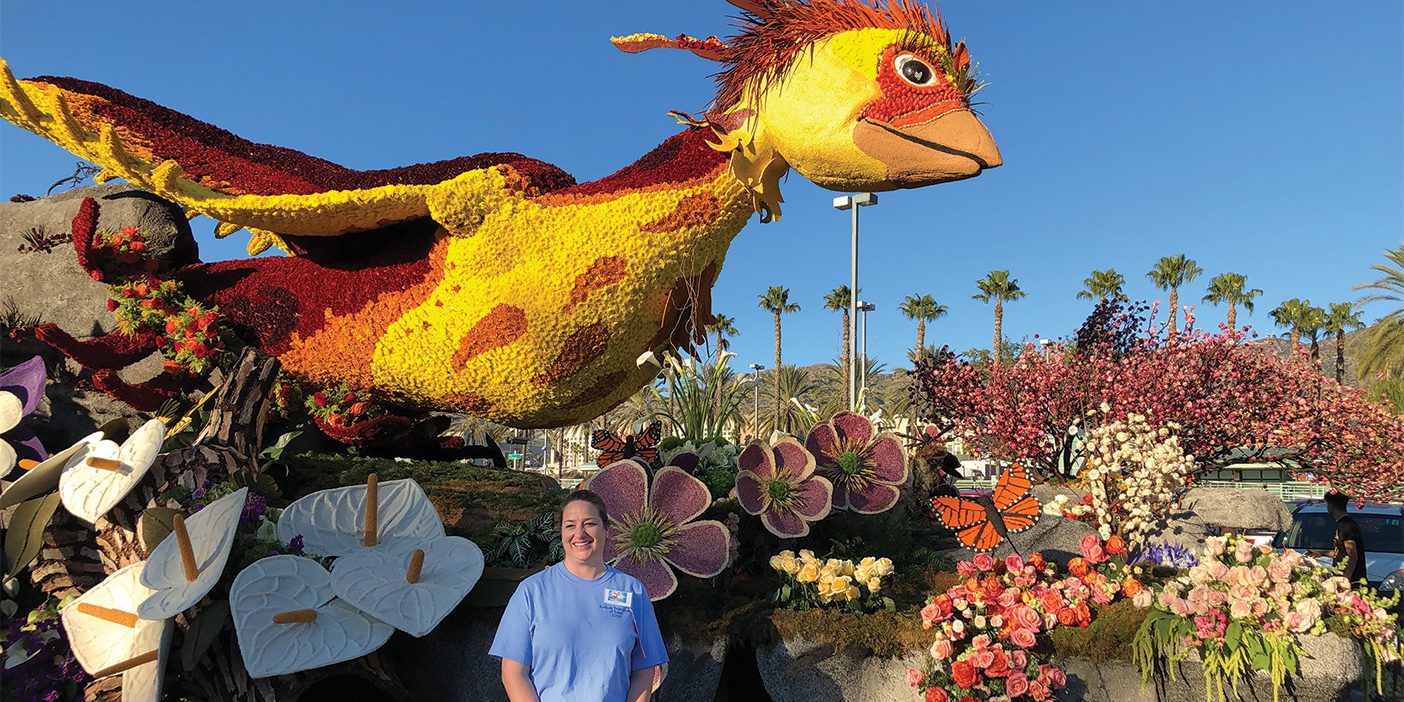 For their efforts, Long and the Burbank Tournament of Roses Association won the Leishman Public Spirit Award for the most outstanding floral presentation created by a non-commercial participant. But the real reward, Long says, was watching their creation roll down the streets of Pasadena, sparking hope for California families.
Stories of Service
In Going Forth BYU Magazine shares stories of alumni making the world a better place by serving in their communities, congregations, and homes. Let us know when you see an alum going about doing good. Send your nominations (and any photos) to alumninews@byu.edu.