---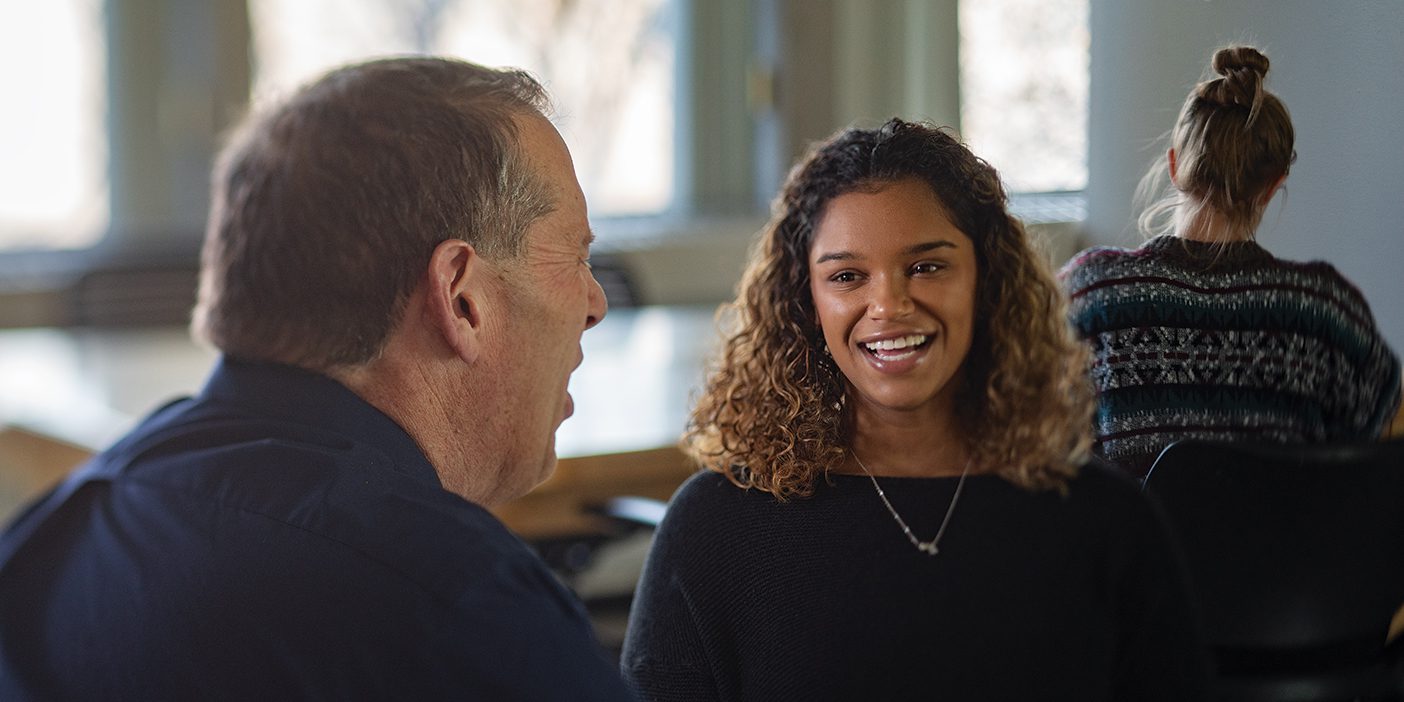 One demographic has increased at BYU over the past few years: first-generation college students, or students whose parents didn't get a four-year college degree.
Last fall 605 first-generation students started at BYU, up almost 3 percent from 2017. These 605 make up 9.2 percent of the university's incoming freshmen and first-year transfers. And as the number of first-gens grows, BYU is reaching out.
According to the Pell Institute, first-gens are four times more likely to drop out of college than other students—60 percent of them dropping out in their first year. (BYU's statistics are better, with about an 87 percent retention or mission-deferment rate.)
BYU's Office of First-Year Experience assigns every new freshman a peer mentor to help students transition to university life. Now the office is launching an initiative just for first-generation students: pairing them with BYU employees who have shared some of the same circumstances.
Forty-two BYU faculty, staff, and administrators, all of them once first-gens themselves, volunteered to participate. "We've had an outpouring of, 'Hey, I want to be on your list,'" says New Student Orientation administrator Daidre Davis Hulick (BS '10), who created the initiative. "BYU believes these students are qualified, can be successful, and they belong here."
In November first-gen students were paired with these staff members, called allies, who connect with and help their students via email, group lunches, and other means as needed.
Edward E. Adams (MA '91), dean of the College of Fine Arts and Communications, is an ally to five students. He says that growing up, college was never an option he considered. But after his mission, he felt impressed to attend Ricks College (now BYU–Idaho). He took a three-day bus ride to Rexburg, walked into a building, and asked to sign up for classes.
"I thought it was like a grocery store. I thought I'd just walk in," he says, not knowing he had to be admitted. "The only thing I knew about registration is when I licensed my car." He says that college can be an unfamiliar, challenging world, with positive or negative experiences that "can completely change a trajectory for a generation of students."
For first-gen transfer student Nicholas C. Burns ('22), having an example to look to helps. "I like to see how people used to be me, you know?" he says. "And now they're them. I like to see how they got there, and that helps me find my path." Though not a member of the Church, Burns worked with his best friend's dad, a BYU alum, to apply. He was inspired to keep going and now plans to work with his new ally.
Freshman Cassadee C. Reber ('23) is grateful for the support. The ally system, she says, helps "people be a little bit more sensitive to other people's needs, sensitive to people's backgrounds." Not only is she glad to have examples to look to, but she is also coming to see herself as an example for others. When Reber drove up to Provo for the first time, she thought of her little sisters and "that they too were going to be able to . . . improve their lives."