---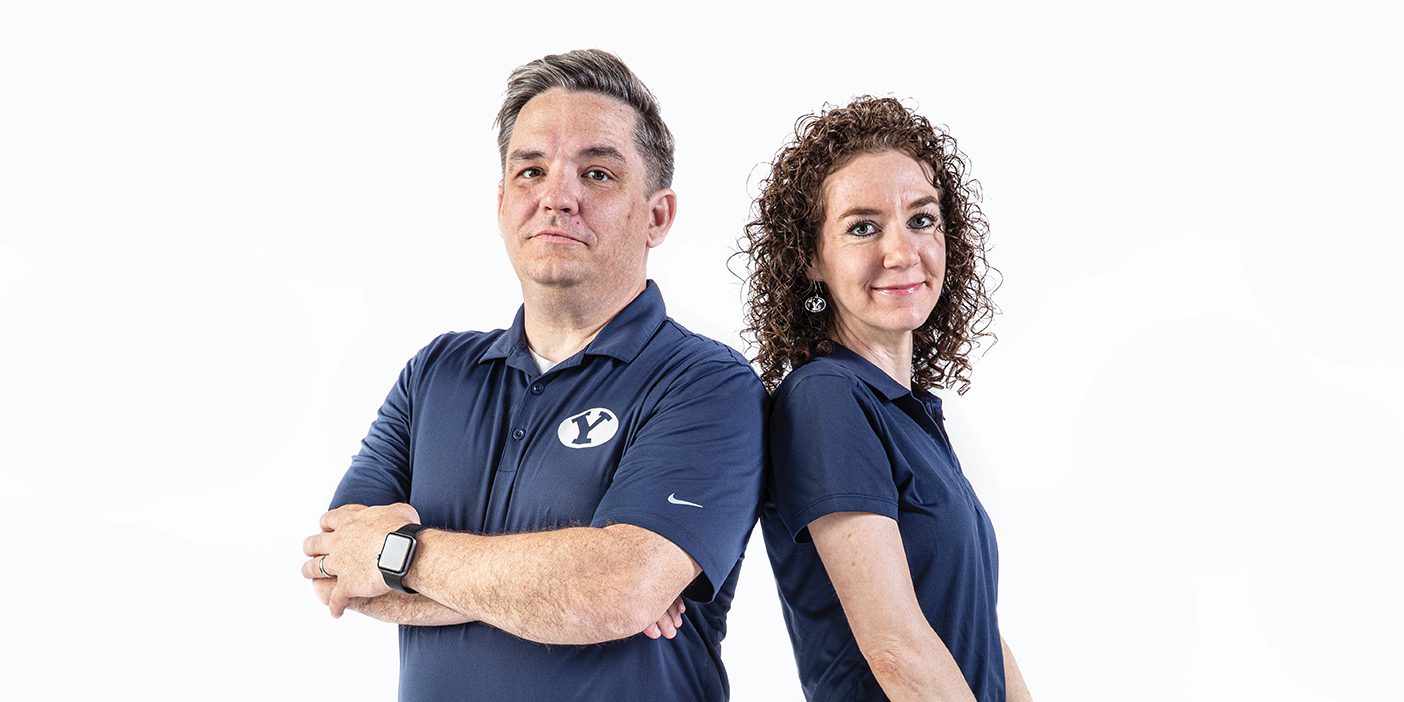 Over the last two years, BYU has made significant changes to its application and admissions policies, shifting some emphasis from grades and scores to more qualitative measures. The biggest change: the checkbox list where applicants ticked off all their extracurriculars is now gone. In its place: two activity essays. Letters of recommendation from a seminary teacher and a core-subject teacher are also new requirements. Here executive director of enrollment services Christian J. Faulconer (BS '96, MAC '97) and director of admissions LoraLee Gardiner (BA '05, MBA '18) discuss the changes.
Why make these changes?
Gardiner: The college-admissions process has created this culture of being involved in so many things that there's no time for family and friends. Some get up at 4 a.m., try to take six AP classes, fit in sporting or music practices, and have a job.
Further, typically speaking, more affluent families have the ability to participate in more activities. Research shows that those from lower socioeconomic backgrounds may miss such opportunities. Removing the extracurricular checklist allows us to look more closely at the applicant's alignment with our mission and aims.
Faulconer: Many universities are considering how what they look for in the admissions application drives behavior—and anxiety. Our hope is that a focus on core principles as opposed to extracurricular checklists might help high school students focus their efforts in the right places. I would love to see less checklist perfectionism on campus and more focus on "What good can I do with the knowledge that I've gained?"
What are you looking for in an applicant?
Faulconer: Of course, students who are academically prepared for the rigors of a BYU education. However, our past approach may have been too focused on just the GPA and ACT—every year the average GPA and ACT of incoming students would go up by a small amount. Since the changes, we've leveled off [now 3.87 and 28.6, respectively].
Scores are just one measure of readiness. Someone could have high test scores, but they may not be aligned with our university aims, which focus on an education that is spiritually strengthening, character building, and leads to lifelong learning and service. A 36 on the ACT and a 4.0 GPA do not guarantee that you are going to be a great student here, and a 26 and 3.5, respectively, don't mean you're going to be a bad student here.
We think we're better off as an institution if we can have people from various backgrounds, with different strengths, working together.
What are some of the new essay prompts?
Faulconer: We change them from year to year, but we've used things like: What sort of activity makes you lose track of time? How do you recognize needs in your community, and what do you do to help? Describe a time in which you experienced a setback.
Gardiner: We're strategic about these questions. We want to really look at the individual holistically.
The application deadline for fall 2020 is December 16 (priority deadline is November 1). Prospective students can start their applications here on August 29.
Watch myth-busting videos about BYU admissions here.