---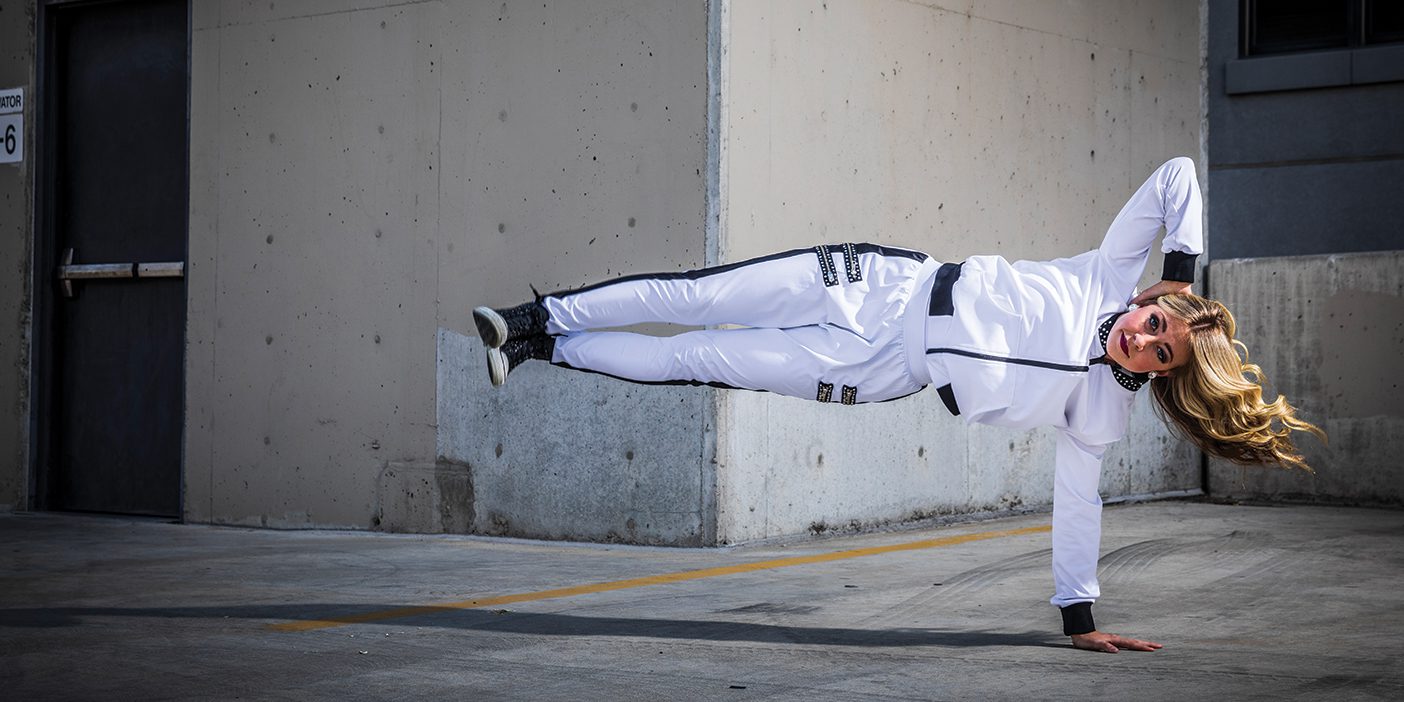 Provo may be 2,200 miles away from the Bronx birthplace of hip-hop, but USA Cheer chose the popping and locking BYU Cougarettes to represent the United States in hip-hop at the 2019 International Cheer Union World Cheerleading Championships. Competing against nine countries, the six-time national hip-hop champion Cougarettes were second to only Japan, bringing home silver medals.
"The Cougarettes bring style, strength, performance quality, and athleticism year in and year out," says USA Cheer director of dance Stacy Shelton. "I knew they would be nothing short of incredible on this international platform."
Just weeks before the international competition, Rachel L. Parkinson ('22), pictured, and the rest of the Cougarettes swept up national collegiate titles in both hip-hop and jazz, taking their national-championship tally to 19 in all dance categories.