---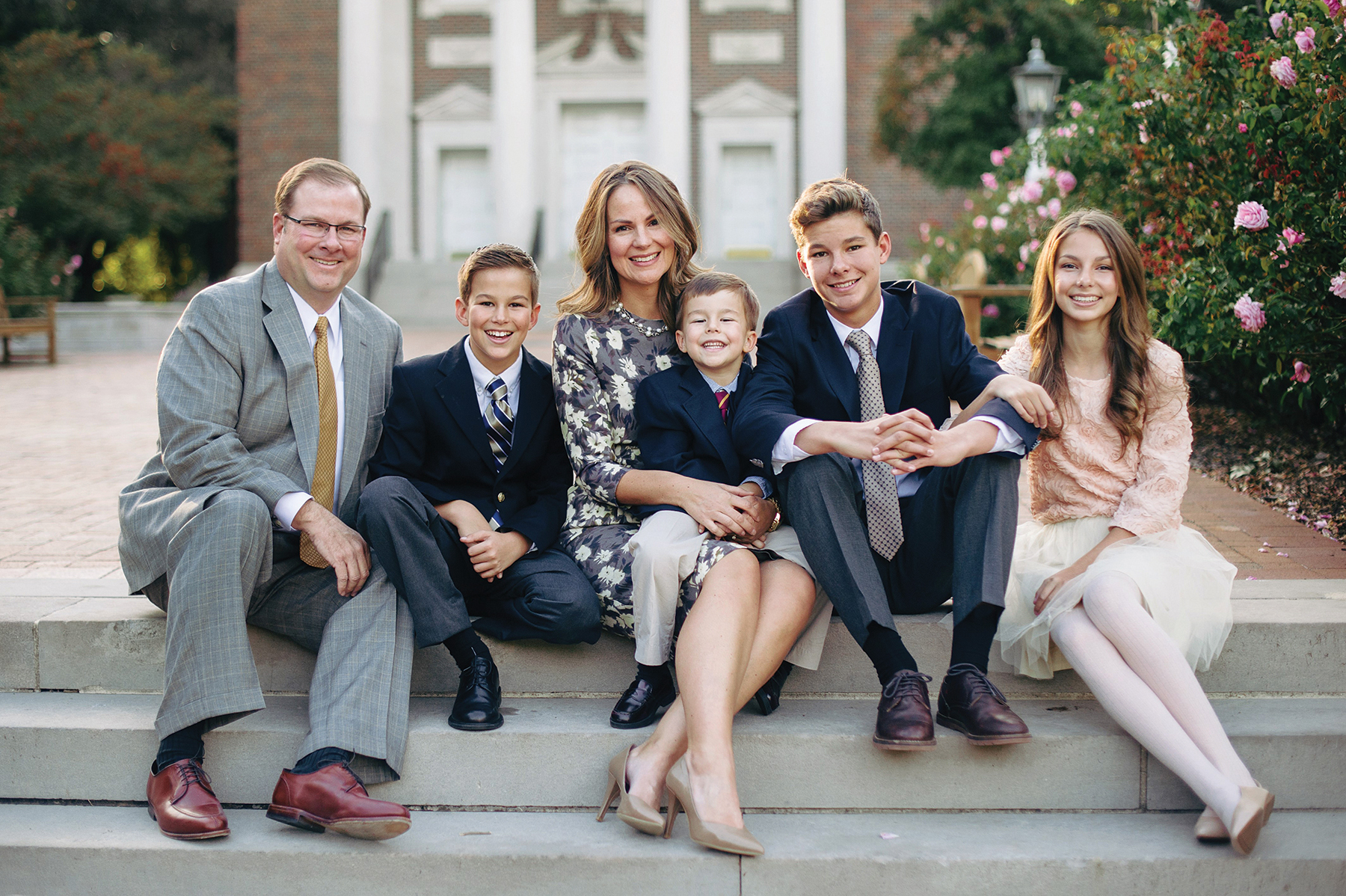 BYU's new Alumni Association president, Amy Kunz Fennegan (BA '94), could be the poster child for the benefits of student mentoring. When, as an undergrad, Fennegan went to a meeting introducing public relations as a major, an intense and exacting PR professor named Laurie Tucker Wilson (BA '79, MA '82) gave a presentation that at once terrified Fennegan and piqued her interest. A year later she cautiously chose to study PR, and Wilson soon "became one of [her] good friends and mentors," getting her involved with a national student PR organization as well as the Bradley Agency, BYU's student-run PR firm. Another mentor, adjunct professor Larry McFarland, encouraged her to do an internship at the United Nations in New York and found sponsors for her there.
Fennegan grew up in a rural area near San Luis Obispo, California. "I was a little afraid of big cities," she says. "But going to New York City . . . really changed my perspective on what I thought I could do professionally. After my internship, I felt like, if I can manage to live and work in New York City, I can do anything, anywhere. It was a huge ceiling-buster for me. I had limits on myself before that."
She has pursued her goals confidently. After graduation came marriage, a career in PR, four children, and years of service managing LDS public affairs in the Dallas, Texas, area.
From her professional experience, Fennegan concludes, "Students need to be patient but not put limits on themselves. You can accomplish more than you think you can accomplish, but it doesn't happen quickly. Don't shy away from things because you're a little afraid. . . . You'll find, in almost every situation, even though it's something scary, if it's a good thing and is going to help you grow and learn and expand your horizons, you should do it."
Fennegan is joined on the alumni board executive committee by Jonathan O. Hafen (BA '88, JD '91), Wendy Lind Hudson (BA '88), Karen Bybee (BA '81), Garth R. Black (BS '00, MBA '08), Mark J. Wiest (BA '82, MBA '85), Stephen L. Whyte (BA '97, MPA '04), and Terry R. Seamons (BS '64, MS '66, PhD '72).
Honored Alumni
During Homecoming, 16 individuals were recognized for their contributions to their field, the family, and BYU. Click here to read about their accomplishments.