Curiosity, drive, and a passion for dairy—this BYU alum has all the ingredients of one of the country's top ice-cream experts.
Studying ice cream for a living might sound too good to be true, but that's exactly what Scott A. Rankin (BS '91, MS '92), professor and chair of the Department of Food Science at the University of Wisconsin–Madison, does every day. It seems simple enough—cream, milk, sugar, and a touch of flavoring—but Rankin knows there is more to this frozen dessert and other dairy products than you'd expect. "You think of milk as this common product you buy at the store," he says, "but it's super complicated. It doesn't matter what angle you take: nutrition, function, or processing."
Ice cream has been well loved for centuries but only recently has it become an object of inquiry. Rankin's research really gets down to its science. As part of the ice-cream-making process, milk is heated to high temperatures to make what's called the base ice-cream mix, generating the aromas and flavors we find so appealing. This same chemistry is displayed in the flavors of buttered popcorn and ghee, a clarified butter used in Indian food. But that's not the only thing that makes ice cream so irresistible. "Part of the appeal of ice cream is its texture," Rankin says. "I mean, it scoops and it melts, it melts in your mouth. It displays some unique attributes in terms of its rheology and its behavior as a food. . . . From a sensory standpoint, it really pushes a lot of our physiological buttons."
Rankin teaches special workshops, among other courses, where budding ice-cream entrepreneurs can learn the chemistry of creating quality ice cream and get hands-on experience in the university's processing plant.
Most of the ice cream his students produce is donated to local fire departments. Workshop participants make their own flavors, and they can get pretty creative. Wasabi, goat cheese, curry, and "Sunday-morning breakfast"—pancakes with maple syrup and bacon—are among the most unique flavors dreamed up by Rankin's students. If Rankin were to create his own flavor, he'd combine Madagascar vanilla and honey and call it "Bee Curious"—a name he hopes would serve as a reminder that there is a lot to learn about ice cream and dairy.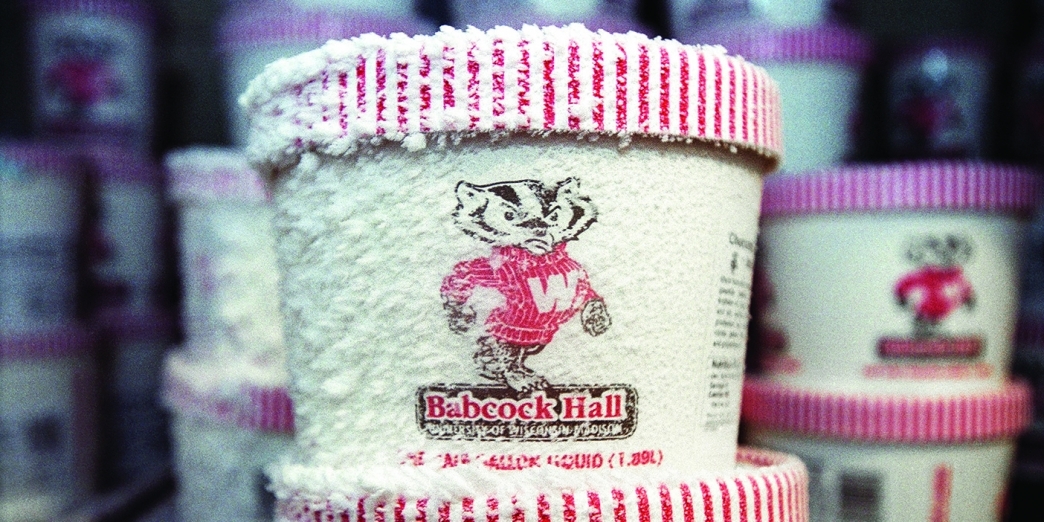 Curiosity drives Rankin's research. Currently, one of his biggest questions is about what creamy means and how to manipulate that factor in ice cream. "We're trying to make ice creams with lower calorie density and lower fat," he says, "and they're not creamy. But why? What is it that makes it creamy or not? We feel that it has to do with the structure of the ice cream and so forth, but we're really not clear."
Rankin says it was his time as a student at BYU that instilled in him that curiosity, which still impacts his life and career today. "[My professors] gave me the freedom to sink or swim on my own, and I think they had faith in me. . . . They've shaped my life in terms of being a leader, figuring things out on my own, and realizing that if I don't get it done, it's not going to get done. As simple as they might sound, those are good life skills to capture." And knowing how to make ice cream? That's a good life skill too.