Joseph Hoffman and his wife, Kelly, began a piano academy that now reaches thousands of students around the world.
Rookie entrepreneurs Joseph M. (BA '00, MM '05) and Kelly Gagalis-Hoffman (MS '04, MS '06) did a lot of homework before choosing Portland, Ore., as a place to settle and establish a piano academy. They differentiated their business from others by providing high-caliber teachers and approaching piano in a way that was both fun and rigorous. But careful research didn't lead them to what would happen three years later—an idea that not only transformed their business but helped shape the very way people learn piano.
Joseph, an accomplished pianist, had developed expertise in piano pedagogy while pursuing an MM in choral conducting at BYU. He began giving piano lessons to kids in his neighborhood and fell in love with piano teaching. "I got very interested and did a lot of research," he says. "I read books, took some classes, and over time I found my master's degree in conducting had morphed into a degree in pedagogy and early-childhood development."
Though anxious to grow their piano studio, the Hoffmans came to a dismaying realization. Joseph says, "Bigger families would say, 'We wish we could afford to have all of our kids enroll in your academy.' And that was sad to me, because I'm barely making ends meet. I feel like I'm overpricing these families, and I feel like I'm underpricing them. I was teaching six days a week and burning out fast."
Kelly agrees: "It wasn't working. . . . The thought of my husband not being home with us was just horrible, and we needed a better way."
It was Kelly who flipped the business on its head. She asked, "Why don't you put some lessons online?"
Although Joseph was skeptical, Kelly persisted, and before long she was using their video camera to record Joseph teaching "Hot Cross Buns" in a 10-minute lesson. "We put it on YouTube and just let it sit there," says Joseph. To their surprise, it started getting views, thousands of them. So they added more lessons and invited viewers to subscribe for updates about new lessons. "And people started clicking."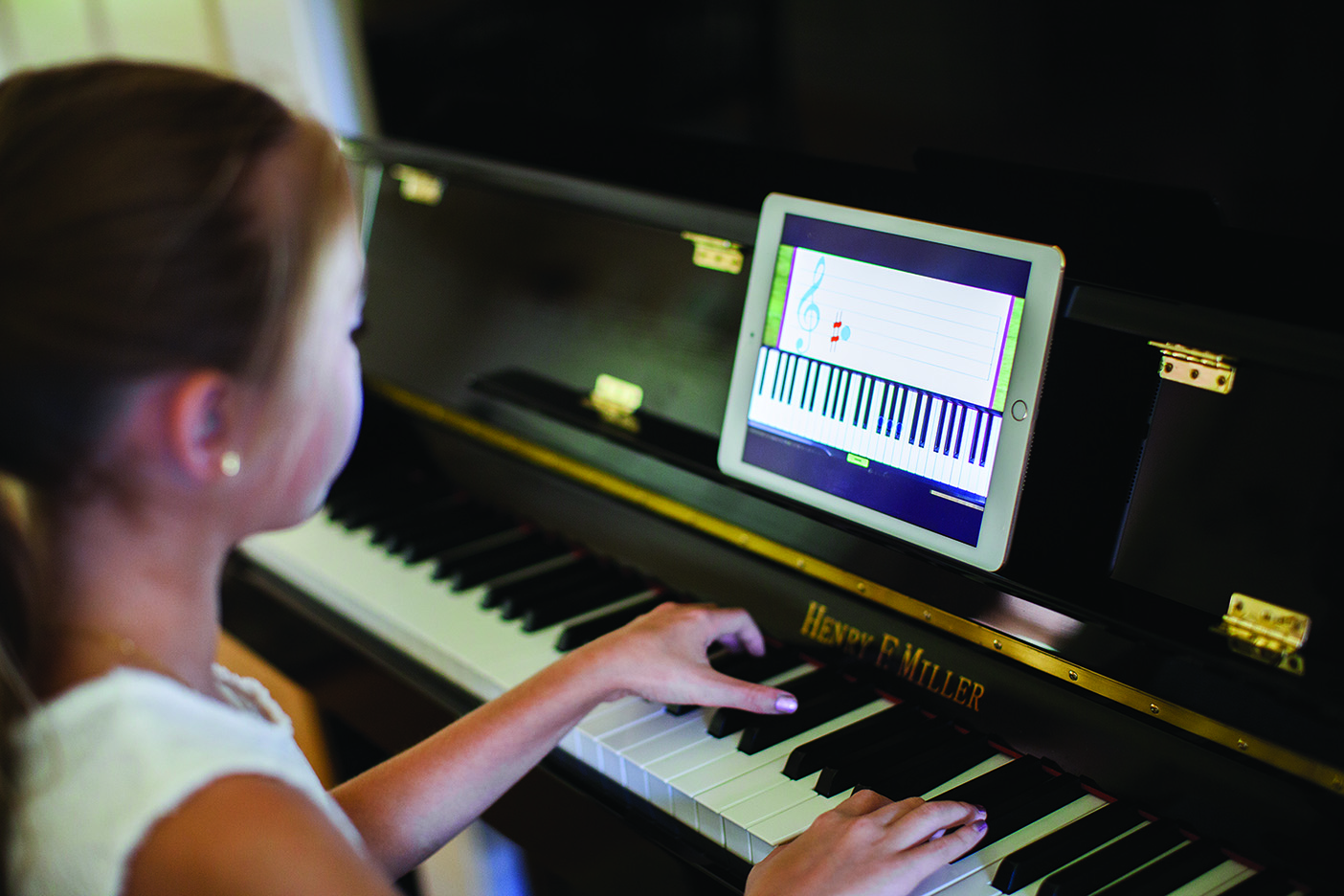 And so HoffmanAcademy.com was born. Joseph threw himself into crafting a comprehensive course of 160 lessons that were innovative, rigorous, and totally free. Although the lessons teach piano in particular, they also teach students more generally about musicality, singing, and training the ear. To make the business viable, the Hoffmans charge a small fee (about a dollar per lesson) for optional supplemental materials like song sheets, activity pages, and MP3s.
The Hoffman Academy now has 40,000 accounts of people viewing from Minnesota to Malaysia to learn piano online. A successful Kickstarter campaign this spring showed the lessons' promise and is funding a Web team to develop interactive learning tools for Hoffman Academy 2.0. Mario Ajero, an associate professor of piano pedagogy at Stephen F. Austin State University who specializes in using technology in music education, has reviewed the Hoffman site and says it "brings true legitimacy to online piano lessons."
Joseph and Kelly take great pride in what they've done and marvel as online piano students from around the world post videos of their performances on the Academy's recital page. Joseph, surprised and gratified by how quickly the online medium has taken root, says, "There should be no barriers to a music education. I hope this will change people's lives. Some people could never afford private lessons—and now they can."