President Kevin J Worthen announced a new "Inspiring Learning" priority at BYU—an emphasis on experiential learning. We searched high and low for examples of this kind of learning taking place already at BYU. The following is one of eight. Find the full feature here.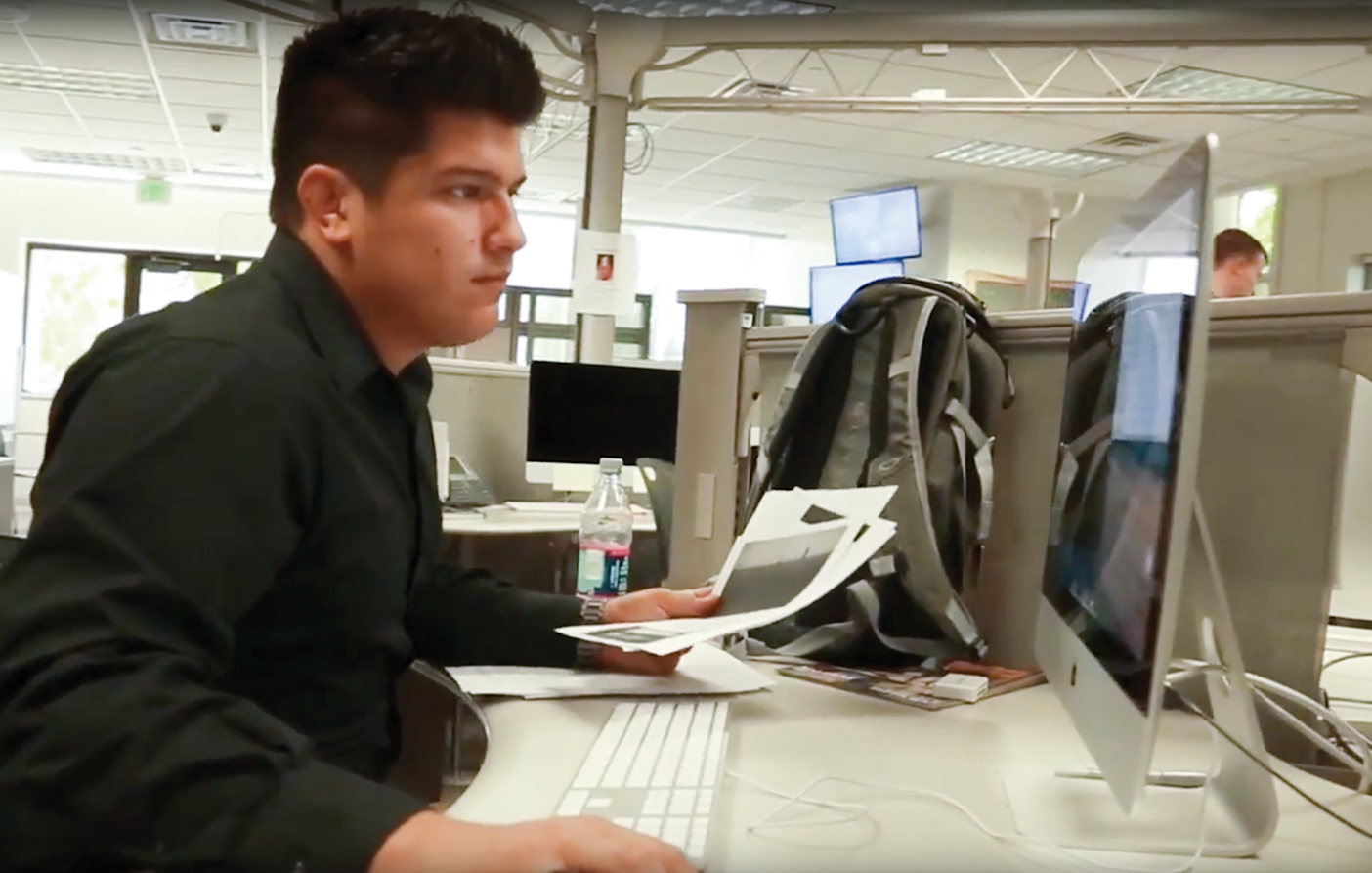 One night in early September 2001, 10-year-old Gianluca Cuestas ('17) ate a late meal with his parents at a Sbarro restaurant in the mall below the south tower of the World Trade Center. Nothing about their peaceful meal in the bustling center of commerce hinted that within days the site would be left in ruins following an earth-shaking terrorist attack.
Fifteen years later Cuestas returned to the site, now home to One World Trade Center, this time with pen and paper in hand. After ascending the new tower in a "Sky Pod"—an elevator that whisked him up to the One World Observatory while monitors on the wall presented a 360-degree digital time-lapse of New York City's last 500 years—he took in a panoramic view of the Manhattan skyline for the first time.
Cuestas was not here as a tourist but as a student journalist for the New York Daily News. As the paper's only intern, he had worn many hats: content aggregator, runner for quotes and information, and metro reporter. He had written articles on David Letterman's retirement, local dining, even a murder, logging countless subway miles through the boroughs to investigate crimes and gain the trust of key sources. But for Cuestas, who looks forward to a military career, this assignment to cover the opening of the One World Observatory was the most deeply personal and moving experience of the internship, a day of patriotic self-rediscovery he couldn't have had without his position at the newspaper.
From the 102nd-floor observatory, he watched as a curtain was lifted to reveal an amber-orange sunrise rising over his home city, suggesting to him the dawn of a new, post–Sept. 11 day. Thinking of the building, the city, and its culture, he began to cry. "This was mine. Those were my people," he says. "What that new skyscraper represents is who we are. You can't knock a New Yorker down. You can't knock America down."
Find the full story on President Worthen's "Inspiring Learning" priority here.