President Kevin J Worthen announced a new "Inspiring Learning" priority at BYU—an emphasis on experiential learning. We searched high and low for examples of this kind of learning taking place already at BYU. The following is one of eight. Find the full feature here.
Ascending Rio de Janeiro mountain in a rickety cable car, BYU international business student Bryce R. Hawkey ('17) and other community-outreach interns for the International Olympic Committee (IOC) discussed their project for the week: building the Cantagalo-Pavão-Pavãozinho favela neighborhood's first playground. As they disembarked, they emerged into disorder: brick and tin houses stacked precariously, mounds of trash, and encroaching jungle foliage that flourishes in the favela, as does drug trafficking and violence. After winding through a labyrinth of shoulder-width alleyways for several minutes, the team found their workspace—a small plot of land cleared and ready for rejuvenation.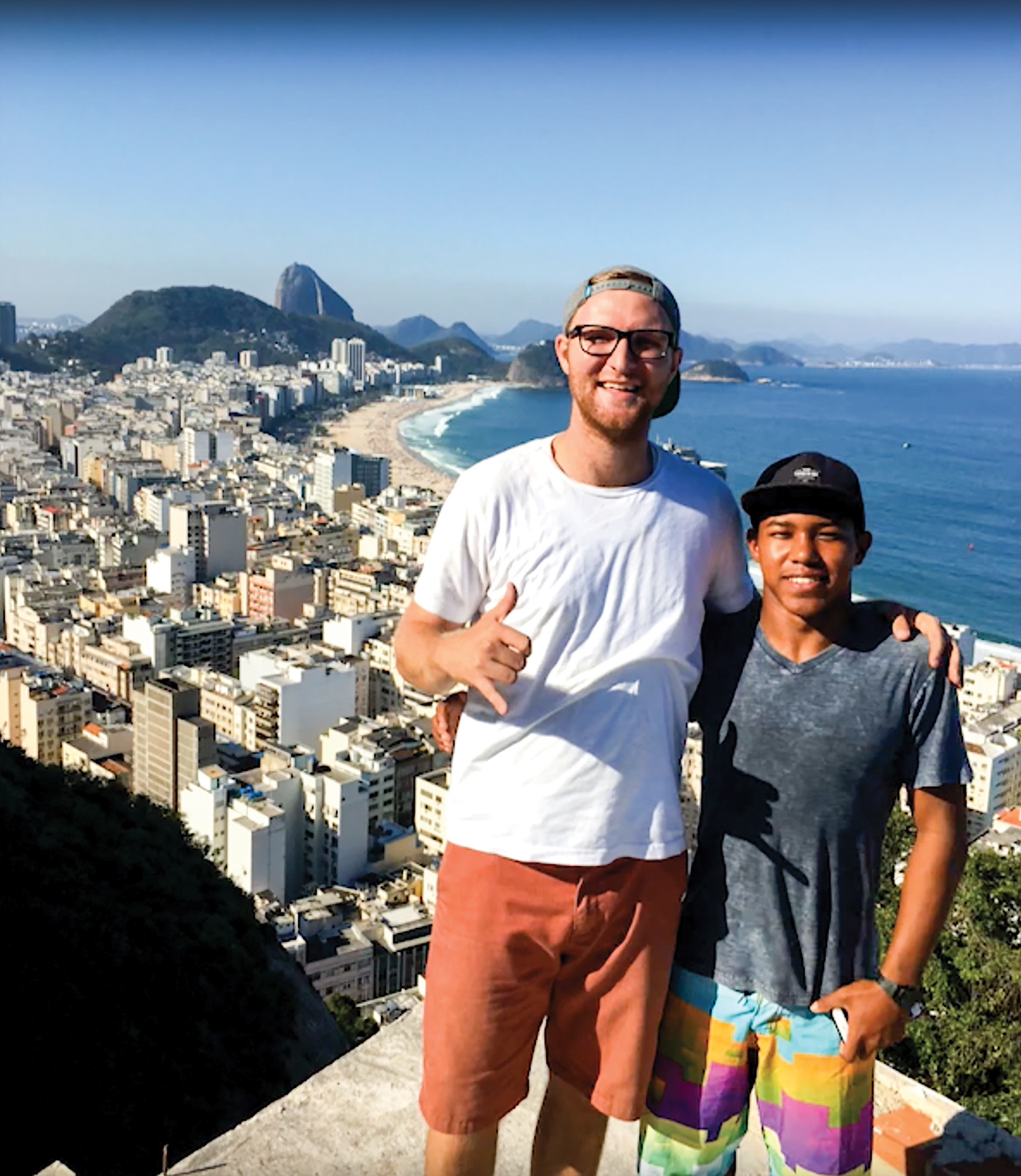 Over the next four days, eager interns and favela residents labored through the muggy weather to dig holes for wooden posts, build jungle gyms out of tires, and install a stone barbecue for families to enjoy. Barefoot local children helped paint the cement steps that lead to the playground, adding brightly colored flowers and suns to the walkway. A local graffiti artist, commissioned by the outreach program, added touches to a mural promoting unity.
Hawkey says that for the humble residents of the favela, this is more than just a playground. It is a safe place for their children to thrive in the community, a place where they can forget their struggles and just be kids. It's a symbol of hope that more opportunity will come.
Hawkey, who interned in Brazil for two weeks during the Olympics, says he now knows that international business is about more than just reaping profits. It can also be about giving back to the community and the world. "Often . . . we only see our own personal problems or those in our own communities and try to solve those, if we even do anything at all," Hawkey says. "But I think through going and having experiences in other countries, we can recognize the greater need there is for such help."
Find the full story on President Worthen's "Inspiring Learning" priority here.