President Kevin J Worthen announced a new "Inspiring Learning" priority at BYU—an emphasis on experiential learning. We searched high and low for examples of this kind of learning taking place already at BYU. The following is one of eight. Find the full feature here.
Looking up from his piles of paperwork, he saw her: an elderly Syrian woman, her weary face encircled by a traditional head scarf, slowly working her way into the office, aided by a walker, pausing to rest every few steps.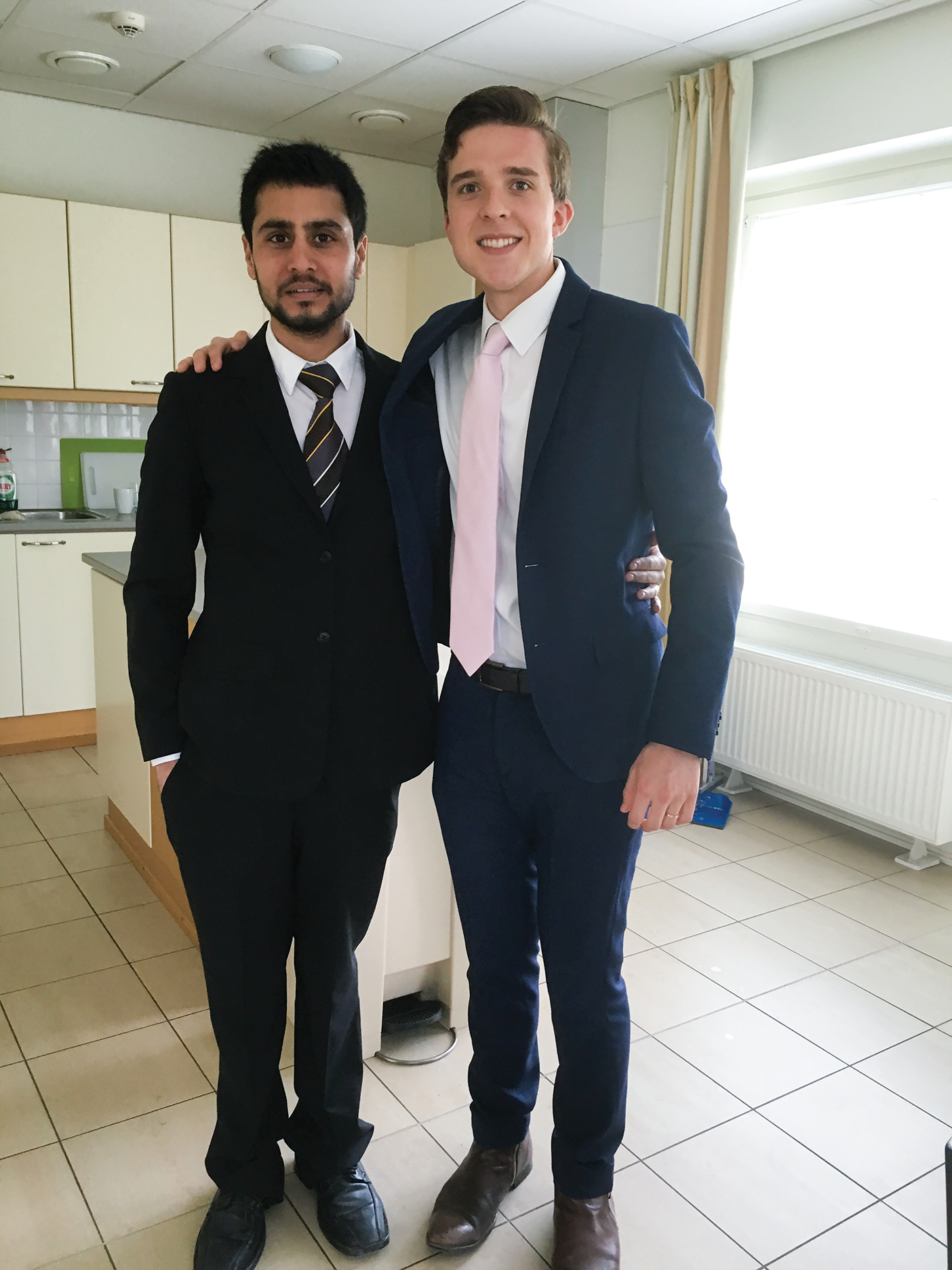 Interning as part of BYU's Scandinavian Studies Program, Brady A. Stimpson ('19) had been hired by an immigration attorney in Turku, Finland, to help coordinate interviews with refugees flowing in from Iraq, Iran, Syria, and Afghanistan. On this particular afternoon, he watched as his boss, speaking Finnish, began asking the woman for her basic information.
But the woman was soon sighing, clearly frustrated by the language barrier, and Stimpson's boss wore a "here-we-go-again kind of look" recalls Stimpson. "It became abundantly clear that this wasn't going to work."
So the Idaho farm boy, who speaks Arabic and worked with refugees in high school and during his mission to Finland, took a deep breath, said a quick prayer, and approached the two. "Hi, I'm Brady," he announced. "I speak Arabic. I can help." The woman's face immediately brightened. He soon learned that the woman had come to Finland 20 years prior seeking asylum but was still struggling to gain citizenship.
By the end of the conversation, Stimpson says, because "we were all making an effort to understand each other, there was a strong feeling of friendship and love."
As he assisted the woman to her taxi afterward, he says, he had a "light-bulb moment": this is where he could make a difference, lightening the burdens of refugees through an understanding of law and language.
Now pursuing a degree in economics with his eye on law school, he says the experience in Finland has "made all of my studies more engaging, more exciting, more purposeful."
Find the full story on President Worthen's "Inspiring Learning" priority here.