Six former BYU roommates celebrate 80th birthdays on a reunion trip.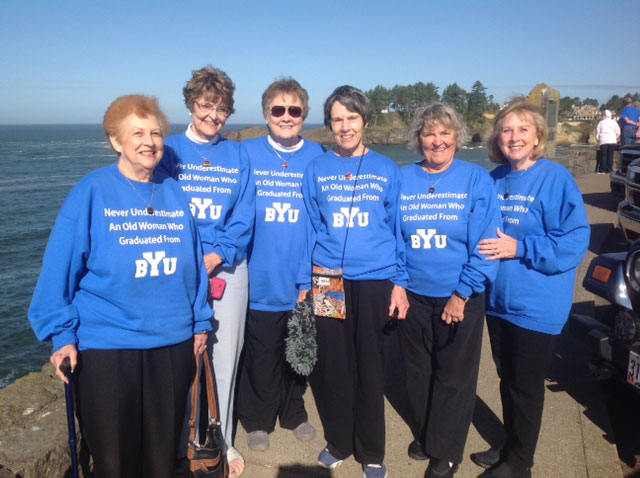 If you haven't reconnected with your college buddies in a while, take a tip from these ladies in matching duds. For more than 60 years, these six former BYU roommates—JoAnne Barker Elmer ('59), Betty Bennett Moody (BS '58), Joan Moody Davenport (BS '58), Dorene Moody Sheldon (BS '58), Sharon Steele Senecal (BS '58), and Kay Moody Hansen ('58)—have kept in touch, despite living apart in Utah, Washington, and California. This year was especially notable for the gal pals: they just celebrated their 80th birthdays together on the beach in Depoe Bay, Oregon.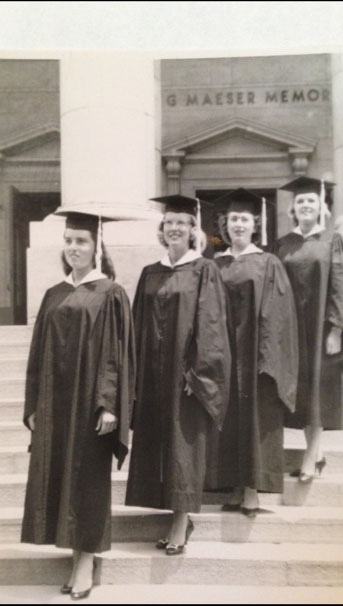 "You know, we just thought it was unique that we were all still pretty active, and we all stayed in the Church, and we were all turning 80," says Moody. "It was perfect."
Decades since graduating, their BYU pride hasn't dimmed in the slightest. Meeting the group at their beach cottage—and singing the BYU fight song while flourishing makeshift pom-poms in the air—Hansen and Moody surprised the others with matching royal-blue sweatshirts that read, "Never underestimate an old woman who graduated from BYU." They donned the sweatshirts around Depoe Bay over the course of their five-day trip, garnering comments and smiles from strangers, many of whom expressed their love of the university.
The ladies also reminisced. The six lived in Heritage Halls for the first three years of their schooling and would buy their groceries at Carson's Market, now the BYU Creamery. "You know those pictures they have on the wall? That's our era," Moody laughs.
A relaxing week spent whale-watching and walking on the shoreline allowed ample time for old memories—like the time that thing was in the drawer.
"We were having dinner," recalls Moody. "Some guys were in the living room—they had come by to see some of us. 'What's that noise?' one said. And then somebody replied, 'Well, it's in the drawer.' One of us opened that drawer and a mouse jumped out. Then the boys grabbed a broom and chased it down and got it." The retelling gives the whole group the giggles. "We always go back to memories and funny things that happened," Moody says.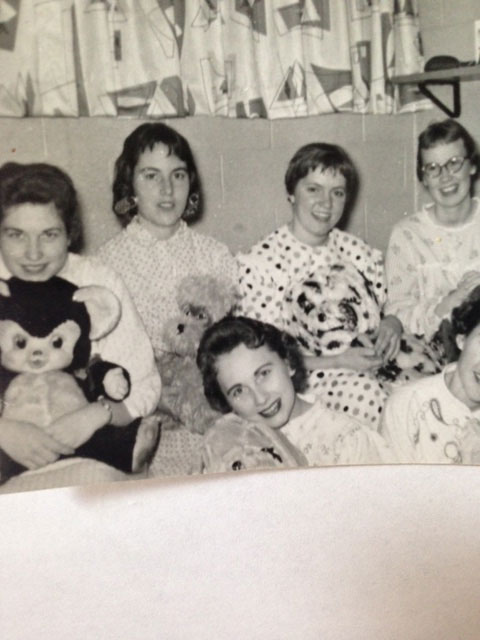 Another story was of Senecal being stealthy. "Sharon would go home on weekends sometimes," Moody says, "and her mother would always make her this boiled-raisin cake. It's sort of like what you'd have at Christmastime with fruit in it and so forth. She would bring it back, but she would put it under her bed—she wouldn't let us know she had it. And at midnight she would pull that cake out and have a slice of it."
One of Hansen's fondest memories is singing in a trio called the Gaynotes with Senecal and Sheldon. They toured the state, singing at high schools and parties. They even won a Utah Farm Bureau talent contest, which earned them an invitation to sing in Chicago at a convention. BYU performance director Janie Thompson oversaw the group, and roommate Elmer was their pianist.
Once, when they were waiting to go do a show, the ladies had quite a mishap. "We were looking out the window, and this car drove up, so we ran out and jumped in the car. And [the guys in the car] looked so puzzled. They said, 'Uhh, . . . uhh.' And we said, 'Aren't you the ones that are supposed to pick us up?' And they said no. And so we hurried and got out of the car and ran back in the dorm," Kay recalls. "Then the guys who were supposed to pick us up came." Kay adds, "We checked them out before we got in the car this time."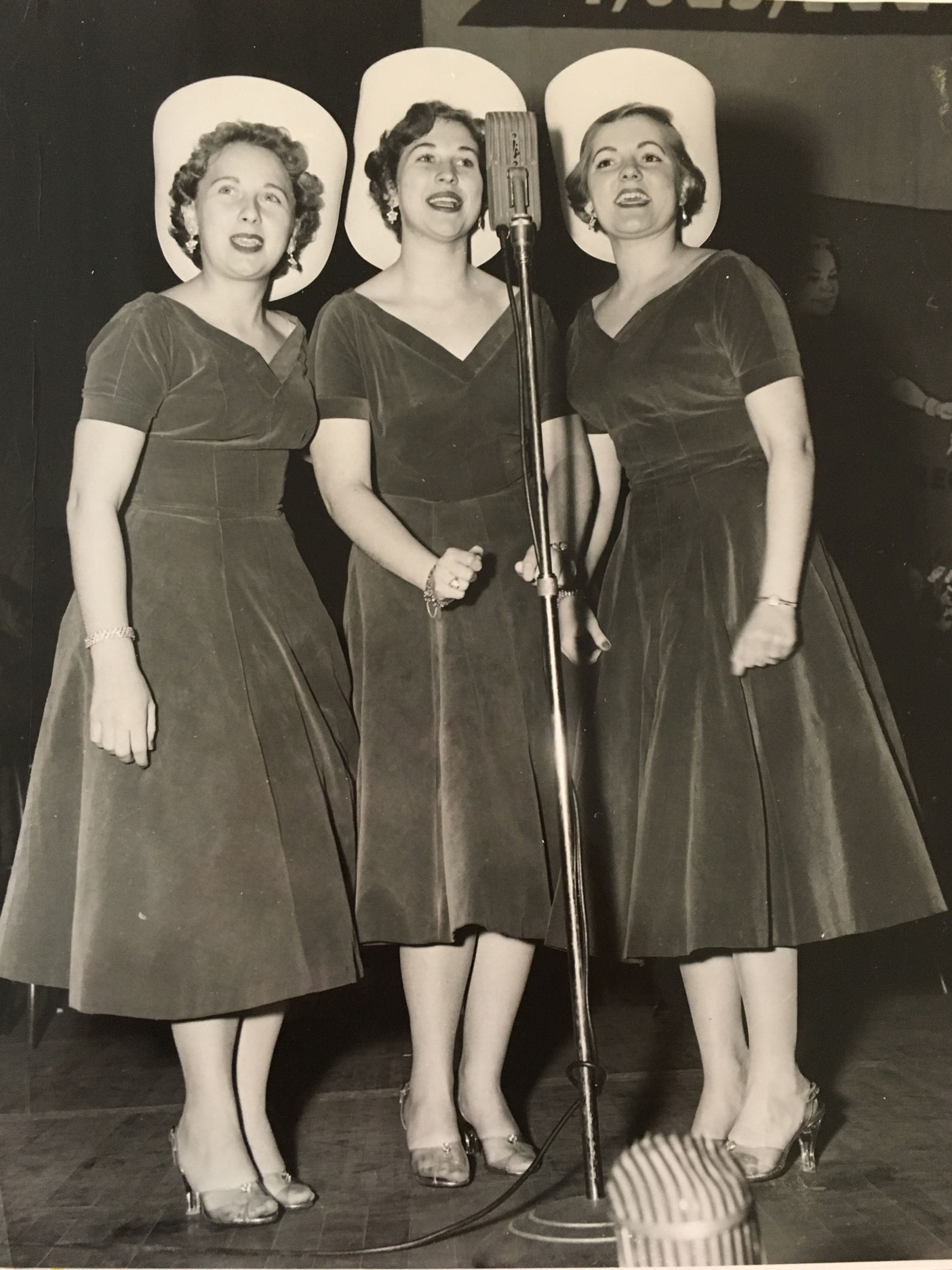 Although many of their memories are lighthearted, over the years the group has also provided an important support system for each woman during difficult trails, including those affecting their health and family relationships. "We've been there for each other," says Moody. "And, of course, the gospel has kept us together too."
The roommates finished off their reunion with a trip to the Portland Oregon Temple.
Elmer highlighted how apparent the group's bond was to others. "One little waitress in a restaurant, we were all sitting at the same table with a view of the ocean, and we told her our story. She started to tear up. She just thought it was so great that we would do this."
See more photos of the group below.