President Kevin J Worthen announced a new "Inspiring Learning" priority at BYU—an emphasis on experiential learning. We searched high and low for examples of this kind of learning taking place already at BYU. The following is one of eight. Find the full feature here.
The campus scene is common enough: two students and a professor in an office, laptops aglow, a nearby whiteboard covered in scribbled notes and mathematical symbols. It could be a professor untangling the abstract concepts of homework problems or helping students master theoretical principles for a midterm.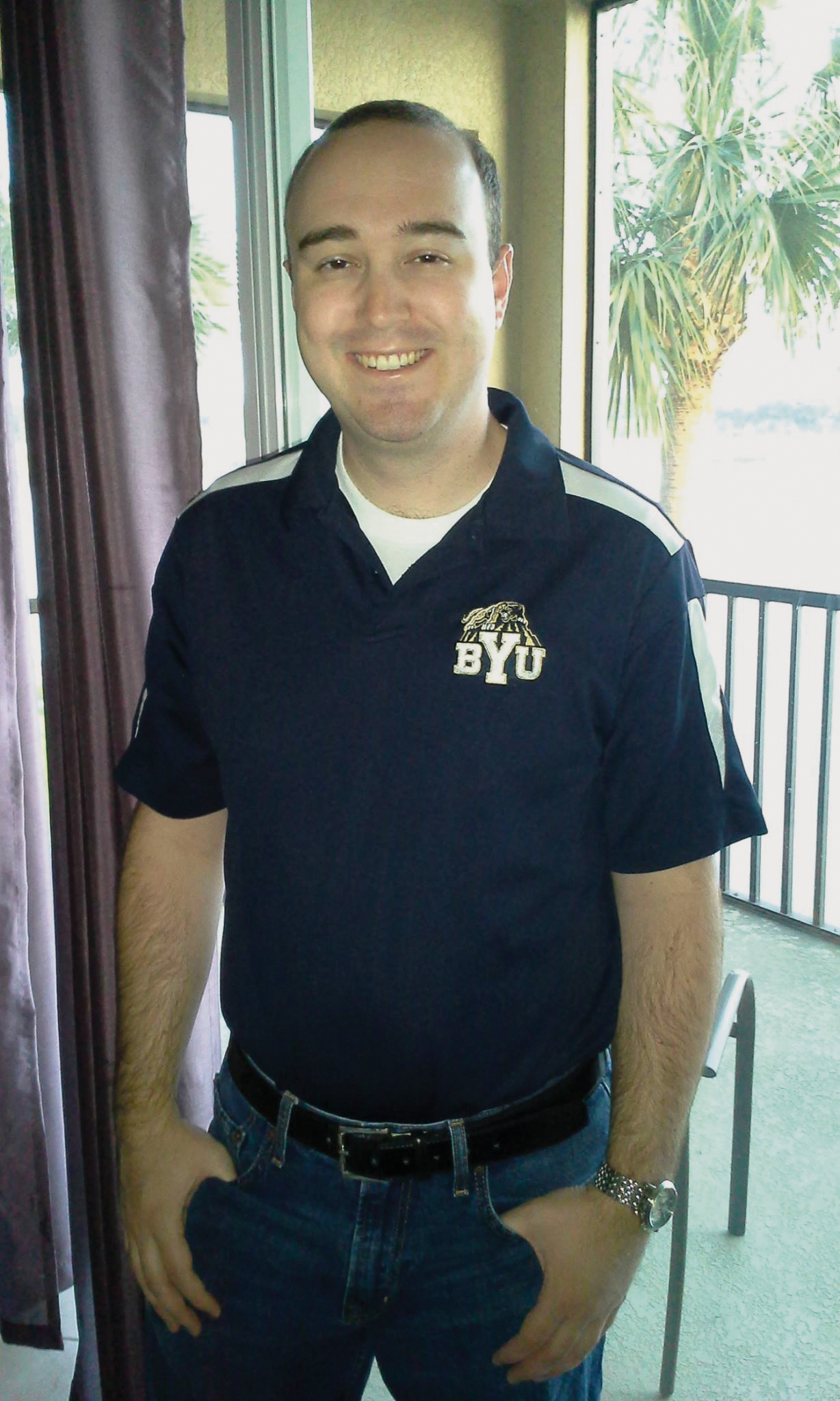 But for Adam P. Larsen (BA '09) and Stefan M. Glufke ('17), MBA students in the BYU Analytics program, there is nothing theoretical about the challenges they are grappling with in the Tanner Building office. The duo is building a real algorithm for a real company with a real problem to be solved. Their task: help the data- and information-management business Sharpr precisely predict and retrieve online content for users based on their interests and preferences.
They are guided by Jeffrey P. Dotson, an associate professor of marketing who directs the newly created BYU Analytics program, which matches second-year MBA students with big-data projects. Within the past year Dotson-mentored teams have snagged awards at national case competitions and worked with companies ranging from Adobe to Kohl's. With the Sharpr group, Dotson set up the team, got the students started with a basic algorithmic framework, and recommended sources to research to hone their analytical tool to more accurately find relevant and interesting content for individual users.
"It's been great to work with him and learn from him," says Larsen. "He is the technical expert and has been able to explain to us more in depth how the models work."
Larsen says the experience has taught him as much about business communications as it has about algorithms. In conference calls with and presentations to Sharpr company executives, the team has learned to present complex information in simple ways and to highlight their progress in reaching the company's goals.
It's all part of the process of preparing the algorithm—and the students—to succeed in real-world environments.
Find the full story on President Worthen's "Inspiring Learning" priority here.