President Kevin J Worthen announced a new "Inspiring Learning" priority at BYU—an emphasis on experiential learning. We searched high and low for examples of this kind of learning taking place already at BYU. The following is one of eight. Find the full feature here.
Katherine L. Bowman ('17) can tell you all about Shakespeare's rubbish pit. For one thing, he ate a lot of meat.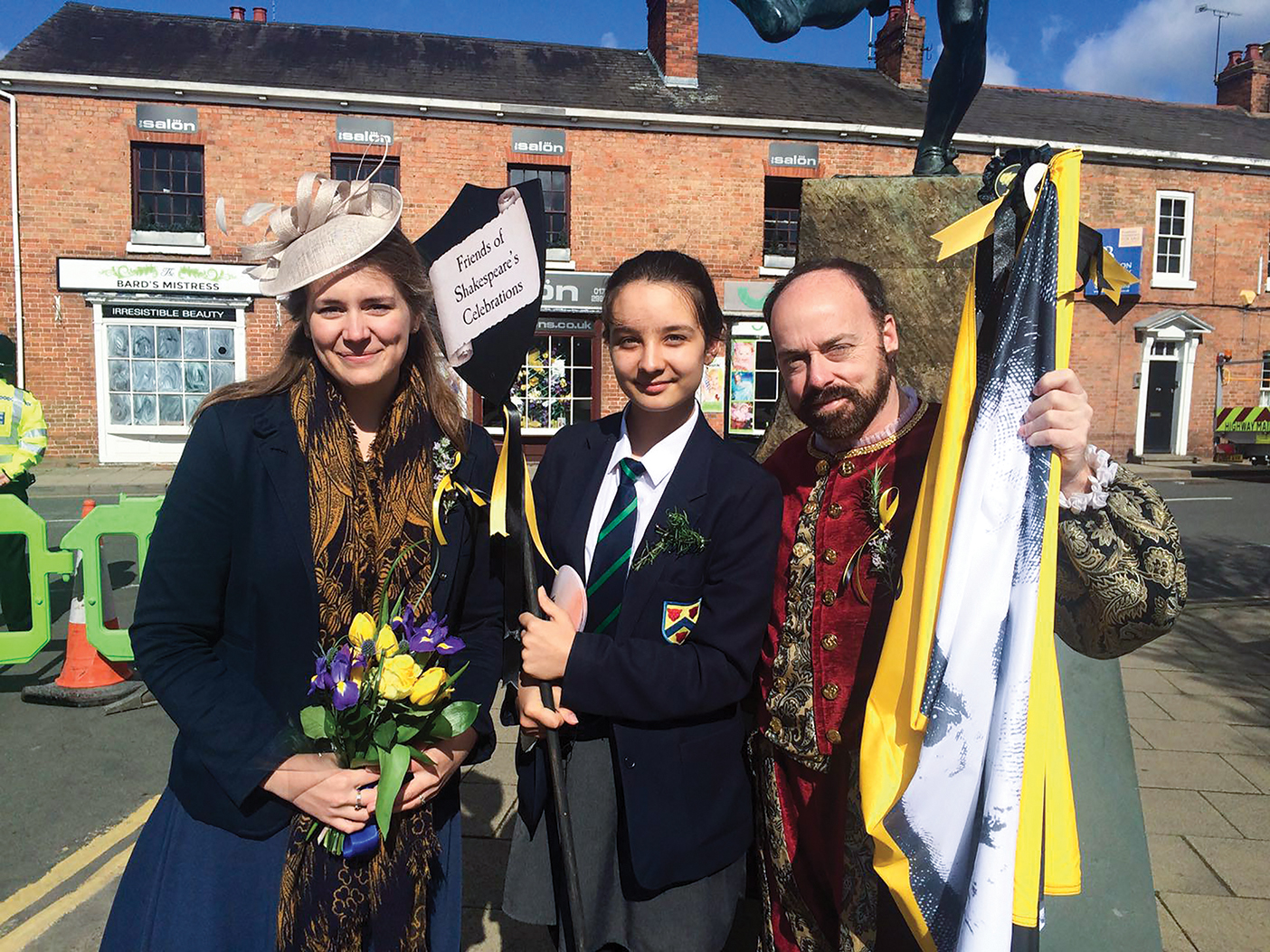 "They even found charred pork bones," Bowman exclaims. Charring meant cooking the whole pig at once and suggests a meal with enough people to eat it. It's evidence, as Bowman puts it, that "Shakespeare partied it up."
After a summer spent in Stratford-upon-Avon as the first-ever intern at the Shakespeare Birthplace Trust, Bowman can dish all sorts of Shakespeare facts. The trust maintains properties and artifacts in the bard's hometown, including the plot where Shakespeare's home once stood. A recent excavation there revealed the rubbish pit—and sparked an idea that helped Bowman raise the money to renovate the entire site.
"I made almost 200 percent of our goal," beams Bowman, who was set loose to court a new donor demographic for the trust. "There are a lot of people who love Shakespeare who are willing to give $100, $20," Bowman explains. "But there was no real outlet for those people to be involved." So the BYU English major became a Kickstarter master.
Dangling 14 different rewards, her campaign solicited donations from £1 to £1,000. The clincher gift: earth on which Shakespeare stood—dirt taken from the excavation strata.
The Shakespeare Birthplace Trust board of directors almost wouldn't have it. "They contested that donors would pay quite a bit for this sort of relic," says Bowman, who proposed sending a vial of dirt to anyone pledging just £50. In what she calls "a stressful rhetorical moment," she advocated for reaching out to a swath of Shakespeare lovers not necessarily well funded but passionate all the same.
The presentation worked. And the Kickstarter campaign brought in nearly £14,000.
"Funneling all that soil into the vials was a very dirty way to commune with Shakespeare," laughs Bowman, who filled them herself. They used funds to reimagine Shakespeare's home at New Place with gardens and an exhibit. And the experience has done more than enrich her coursework. Bowman reflects: "The ambition and confidence I gained from this internship flow into my entire life."
Find the full story on President Worthen's "Inspiring Learning" priority here.