---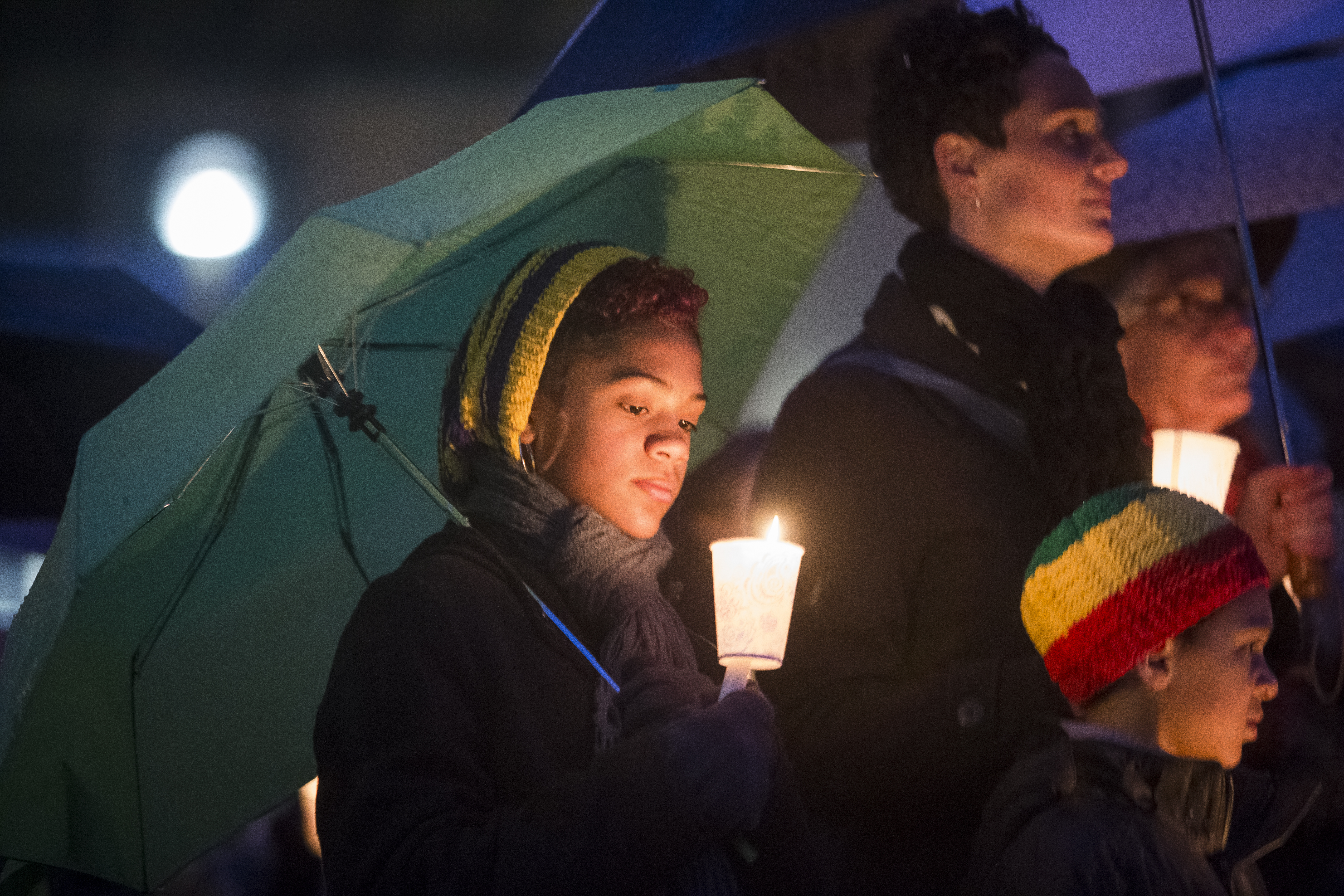 Small candles flicker gently, reflecting in the rain and illuminating the faces of students and community members gathered in a celebration of hope and unity at the Martin Luther King Jr. Walk of Life in 2016.
For more than 20 years, BYU's Multicultural Student Services (MSS) and the Black Student Union have organized the annual commemoration, which includes a candlelight procession from the Centennial Carillion Tower to the Wilkinson Student Center for a memorial program.
Mario A. Pereyra (BS '13), the MSS cultural programs coordinator, says the event invites BYU the community "to come together with a common purpose and break down any barriers so we can all be a more united people, regardless of skin color, race, religion, or background."
Former coordinator James L. Slaughter (BS '89, MA '92) says it's about remembering: "Once you forget who made possible what you enjoy, then you lose perspective." He adds that the event "helps to remind people [that], even though there are things that still need to change, a lot of things are a lot better because of people's sacrifices in the past."
This year's commemoration will feature Don Harwell as the guest speaker. For more information, see the BYU calendar.