Violent sexual predators are using dating apps to target vulnerable victims.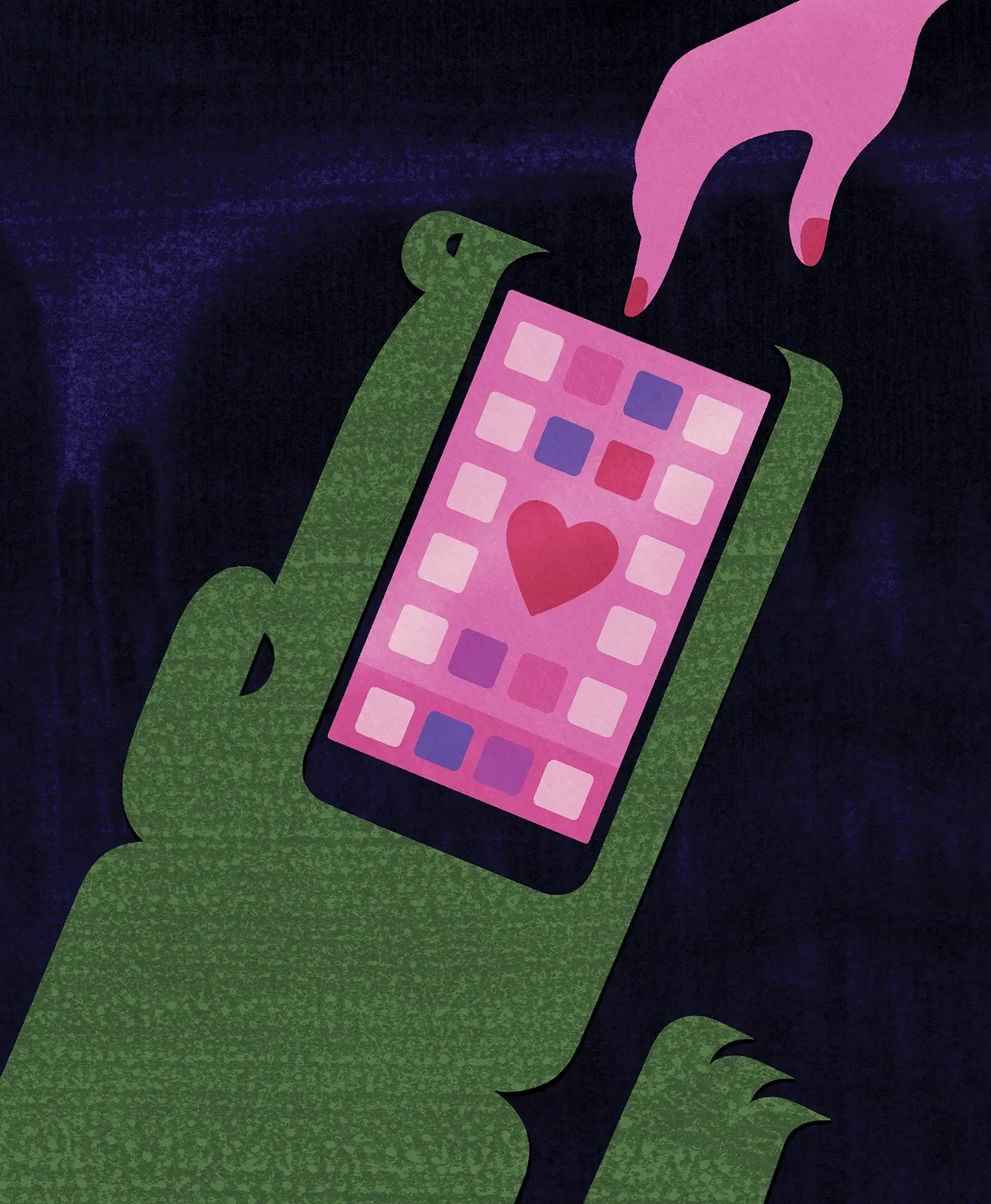 Meeting through dating apps is common in today's ultra-connected world, and apps like Tinder, Mutual, Bumble, and others have led to many a happy family. While these apps can lead some to success, research from BYU urges caution while using them: a recent finding shows an "incredibly concerning" number of violent sexual predators are also using dating apps.
The study, led by BYU nursing professor Julie L. Valentine, analyzed the records of nearly 2,000 sexual assault victims from 2017 to 2020 and found that 14 percent of the attacks occurred at the first in-person meeting after connecting on a dating app. Those cases stood out in disturbing ways: victims with mental illnesses and other vulnerabilities were targeted, and the attacks were significantly more violent.
"We'd started to see an increase of victims reporting being raped after meeting someone on a dating app, and we wanted to know if rapes facilitated through dating apps differed from other acquaintance rapes. They are indeed very different," says Valentine.
College students were more likely to be victims of dating app–related assaults, and male victims were nearly twice as common as other acquaintance assaults. All of the perpetrators were men.
Valentine, who has spent much of the past decade on a mission to protect and advocate for victims of sexual assault, says dating apps are particularly dangerous because of a lack of vetting.
"It used to be that people would meet through mutual friends or at work or school, and there was a degree of vetting . . . in place before dating," she says. "Dating apps have completely taken away that process."
With these alarming findings and the dangers of using dating apps, Valentine suggests four practices to help keep you and your loved ones safe.
1. Limit the personal information you share.
Total strangers have access to pictures and information about you in a dating app, so don't reveal specifics like the community you live in or the company where you work. If you're posting a picture of yourself, don't have identifiers like a house number or a license plate visible in the photo.
2. Keep conversations on the app.
Be wary if someone urges you to text them or connect with them on a different platform. This might mean that they don't want their behavior tracked by the app. "Those with mental illnesses like depression may be more susceptible to a predator who might, for example, flatter them profusely and persuade them to start texting or meet in person," says Valentine.
3. Support efforts that encourage apps to prioritize user safety.
Valentine says dating apps should be doing more to protect their users, including using "artificial intelligence to identify perpetrators" and having "stricter identification requirements." She also emphasized more reporting and support services for victims. Valentine worked with Utah legislators to draft a bill, Online Dating Safety Requirements, which passed in 2023. The bill could serve as a model for other states.
Don't be afraid to talk with them about what good relationships should look like, including sexual relationships. "We want our children to feel comfortable confiding in us if they have concerns about dating relationships or if they have experienced any form of sexual harassment or abuse," says Valentine.