Missions give women an educational and professional boost.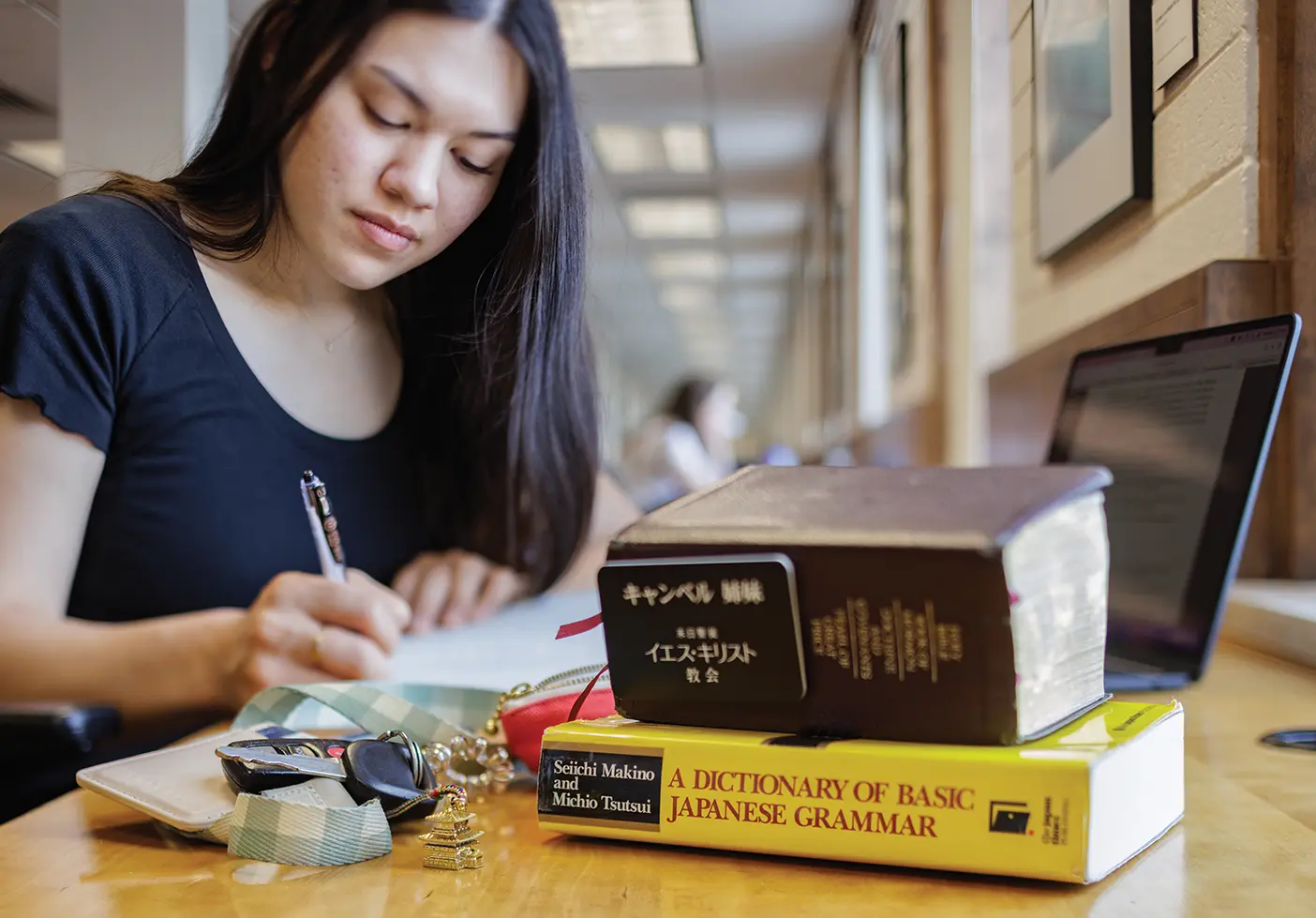 Camille Busath McBride's (BA '21) mission was hard. Learning Russian was tough, and approaching strangers to talk about the gospel was often discouraging. Still, she says the time she spent in Ukraine from 2016 to 2018 changed her life.
"It really increased my confidence and my ability to do whatever I put my mind to," McBride says.
And since returning home, she's put her mind to a lot. Her first semester back at BYU, McBride changed her major to political science and aimed for law school.
"I was really nervous about [law school], . . . but my mission gave me the confidence to be like, 'I can do this hard thing. And I'm going to do it well,'" says McBride, now a second-year law student at the University of Utah.
McBride's experience is not unique. According to a study conducted by BYU family-life professor Jocelyn S. Wikle (BA '02) and subject librarian Margaret R. Marchant (BS '18) and recently published in Education Finance & Policy, many women who take gap time for a mission change majors upon returning, oftentimes to more competitive programs with a higher earning potential. Returned sister missionaries also saw increased confidence, cultural awareness, and interpersonal skills.
Another benefit came to sisters who had struggled academically or had low ACT scores. Post-mission, these students find themselves more competitive when applying to limited-enrollment programs. "[A mission] adds something to their résumés," says Marchant. "[It gives them] skills they aren't getting in the classroom."
But Wikle cautions that these results don't mean that all women should serve missions. The research also revealed challenges returning missionaries face. While 96 percent of sisters return to school, they are less likely to finish their degrees than those who don't take gap time. And the challenge of financing a mission can make it harder to afford the cost of an education.
"Missions are such personal decisions," says Wikle. "When we evaluated these costs and benefits, it wasn't clear that missions are always better. . . . We were hoping that this [study] would give people a starting ground . . . to make the best decision for them."