---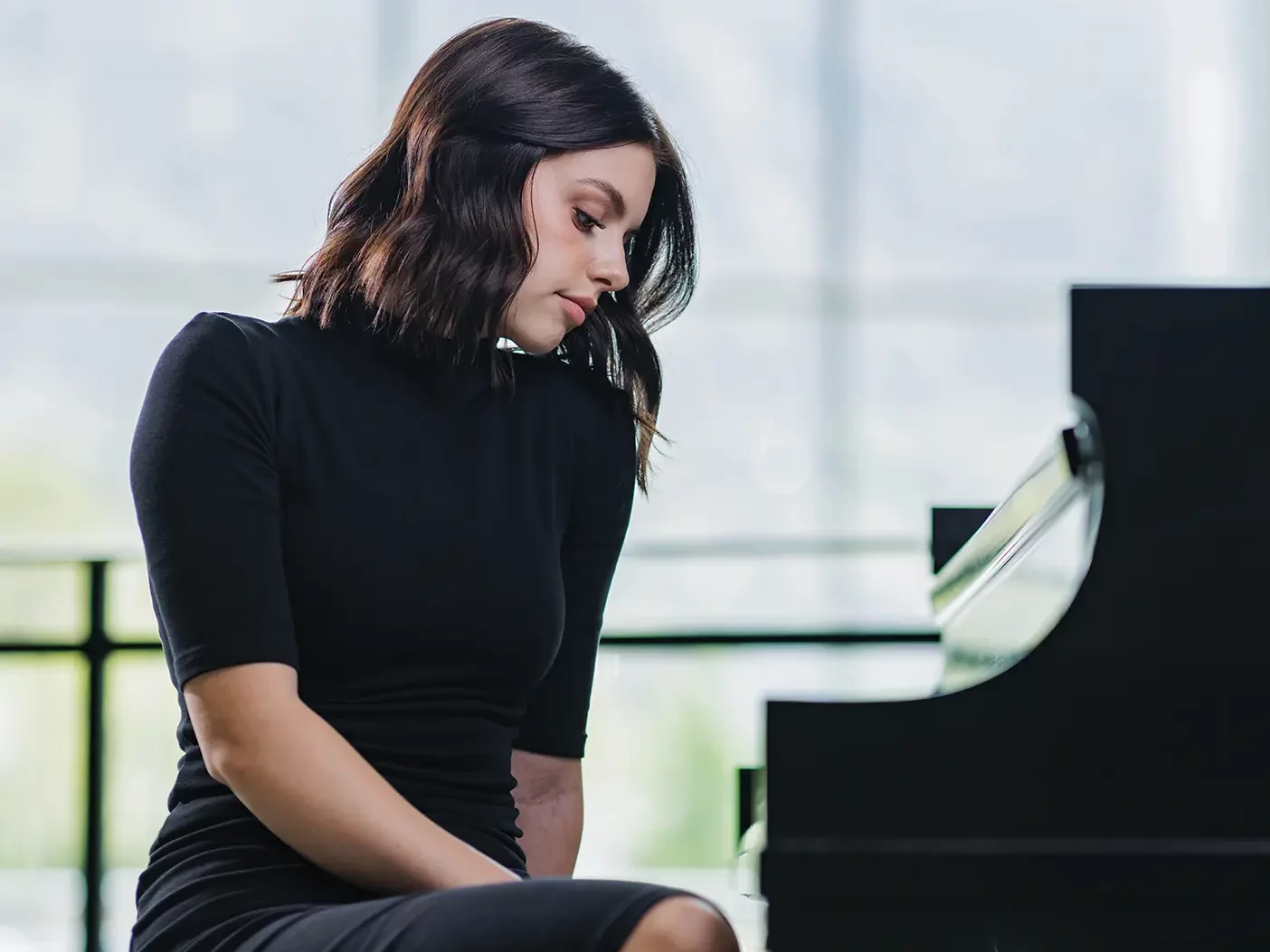 Savannah R. Jones ('24) regularly performs for an audience of 50,000. But this cheerful piano grad student isn't decked out in a sparkling dress or playing in an expansive recital hall—she's wearing comfy jeans in a cozy practice room in BYU's new Music Building. Jones shares her concertos and sonatas with the world through her Instagram account (@sav.plays.piano). 
The account has become "a creative résumé," says Jones, a place where she can perform that isn't "as stressful as a competition or recital." She doesn't think of herself as an influencer—"I'm a pianist first."
Jones started uploading videos in 2019 to connect with other musicians. "As piano majors, we spend a lot of time in practice rooms by ourselves," she says. Her content struck a chord. Jones began to educate aspiring musicians with day-in-the-life-of-a-music-student videos, tips on posture for pianists, and jokes about her favorite practice fuel (Nerds Gummy Clusters).
When she injured her right hand while practicing in October 2022, she opened up about her months-long recovery process during which she learned and performed left-hand-only pieces. "I got to reach out to a lot of musicians who had also been injured," she says.
"Savannah . . . has a gift of connecting with others," says BYU piano professor Jihea Hong-Park. "[She] has found her niche through her social-media presence."
Jones hopes to share her love of classical music—something she finds sacred: "[I hope] that people are inspired to either practice more or pick up an instrument or go listen to a classical piece that they've never heard of or go to a symphony."