Speech challenges are no impediment for two Vocal Point performers.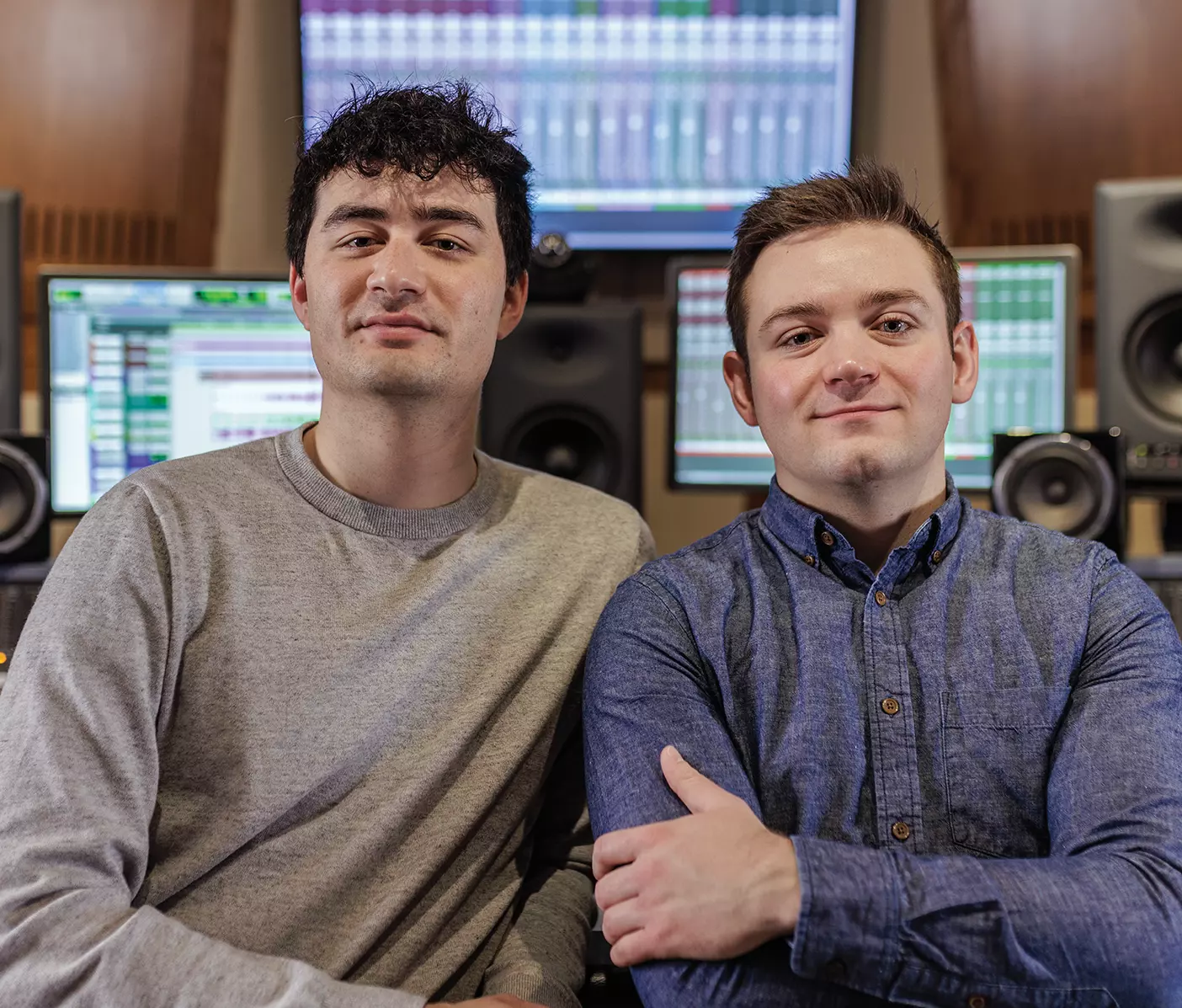 The kick. The hi-hat. The snare.
"That was the genesis," says BYU student Alex C. Brown ('24). As a 14-year-old struggling with mild Tourette's syndrome and a stutter, Brown came across a YouTube video that broke down these three basic beatboxing sounds—and he determined to master them. "In about three weeks, I [went] from being the weird kid who makes sounds to the cool kid who makes sounds."
Growing up "I would randomly make humming noises or cough at very specific intervals," Brown explains. In beatboxing Brown found a way to channel his voice.
When he took his skills to the stage as a teen at BYU's ReMix Vocal Academy in 2015, "the audience was literally going crazy, just screaming and cheering" for him, says Brown's mother, Emilie de Azevedo Brown (BA '96). "My husband [and I] were laughing and crying."
Now as the beatboxer for Vocal Point, BYU's premier male a cappella group, Brown can imitate everything from drums to a zipper to video game pings and beeps. In the singing group, Brown found a kindred spirit in tenor Jaren N. N. McMillan (BS '22), who also sings through a stutter.
"We call ourselves the stutter brothers sometimes," Brown says. "We joke about it because we're people who can barely talk, and yet we're in one of the most prestigious singing groups at BYU."
McMillan agrees: "We've really bonded over it. People with speech impediments like me, we never imagine that we'll be on a big stage talking or performing." And yet they both take the stage, this year performing in concerts across the country in Vocal Point's first tour since the start of the pandemic.
Brown has also used his voice to pursue passions beyond beatboxing. "I stutter, and I have Tourette's, and yet I've worked as a voice actor, a singer, and a beatboxer," he says.
"My whole life, the stutter and the Tourette's were two of my biggest weaknesses," says Brown. "Rather than take away that trial, the Lord helped me channel that into beatboxing. [It's now] a key part of my identity and one of the main ways that I've found to help others."
---
Watch the video to hear beatboxer Alex Brown drop a beat.