---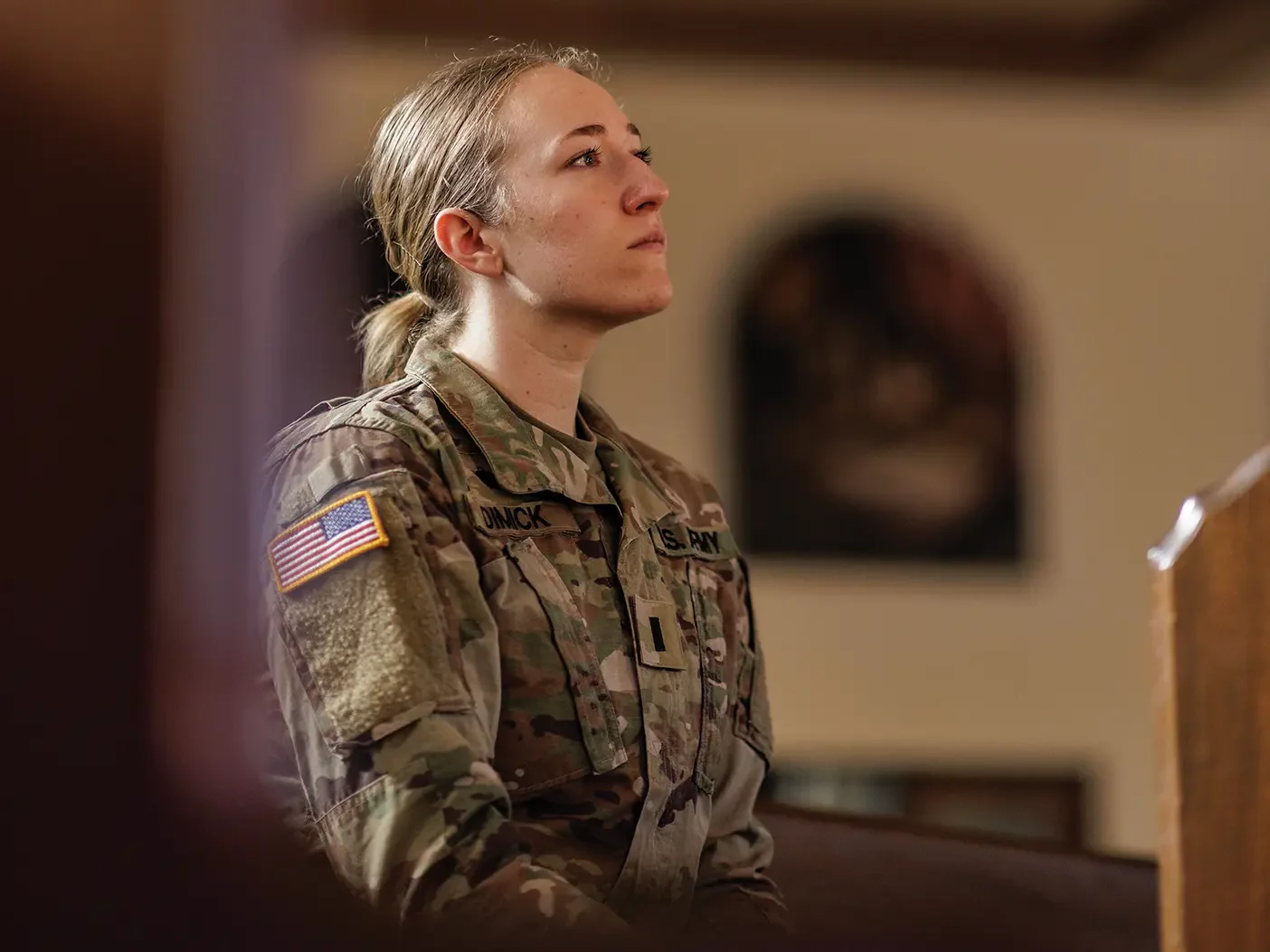 It's midnight in the barracks. Among the tightly packed bunks, a group of soldiers is playing spades, a few beers out. The topic of conversation: religion.
With them is Dawn Dimick ('23), a graduate student in BYU's military chaplaincy program. "They see a chaplain, and they know that [religion] is a safe topic."
That experience during an out-of-state training reaffirmed for Dimick her call to chaplaincy. " God brought me through as an enlisted person first ," says Dimick, who enlisted in the army at 17 to fund her undergrad at Utah State University, where she majored in international relations and religious studies. "With my background, upbringing, and values, there's a special kind of relationship and rapport that can transcend a lot of . . . barriers [people have when] talking about things that matter to them."
Dimick is now the first female military chaplaincy student at BYU, and she will be among the first endorsed by The Church of Jesus Christ of Latter-day Saints.
"Other women have been laying the groundwork," says Dimick, including those in BYU's healthcare chaplaincy program, beginning with Delacie Barney (BA '94, MA '19) in 2017 and continuing with Dimick's classmate, Stine E. Plomgren (BA '21).
The program, says Plomgren, is similar to "a master's of social work but with an added theology element. We take couples counseling and group counseling but also classes on the Old Testament."
Whether in military or healthcare, there's a need for women in chaplaincy , says Dimick. It's beautiful, she adds, to be "in the highs and lows with people," from performing marriages to officiating at funerals.
Vance Theodore (MA '79, EdS '83), associate coordinator for the chaplaincy program, calls Dimick "kind, considerate, intelligent— [she] takes people where they are."
"If you feel a call, honor it," says Dimick.