---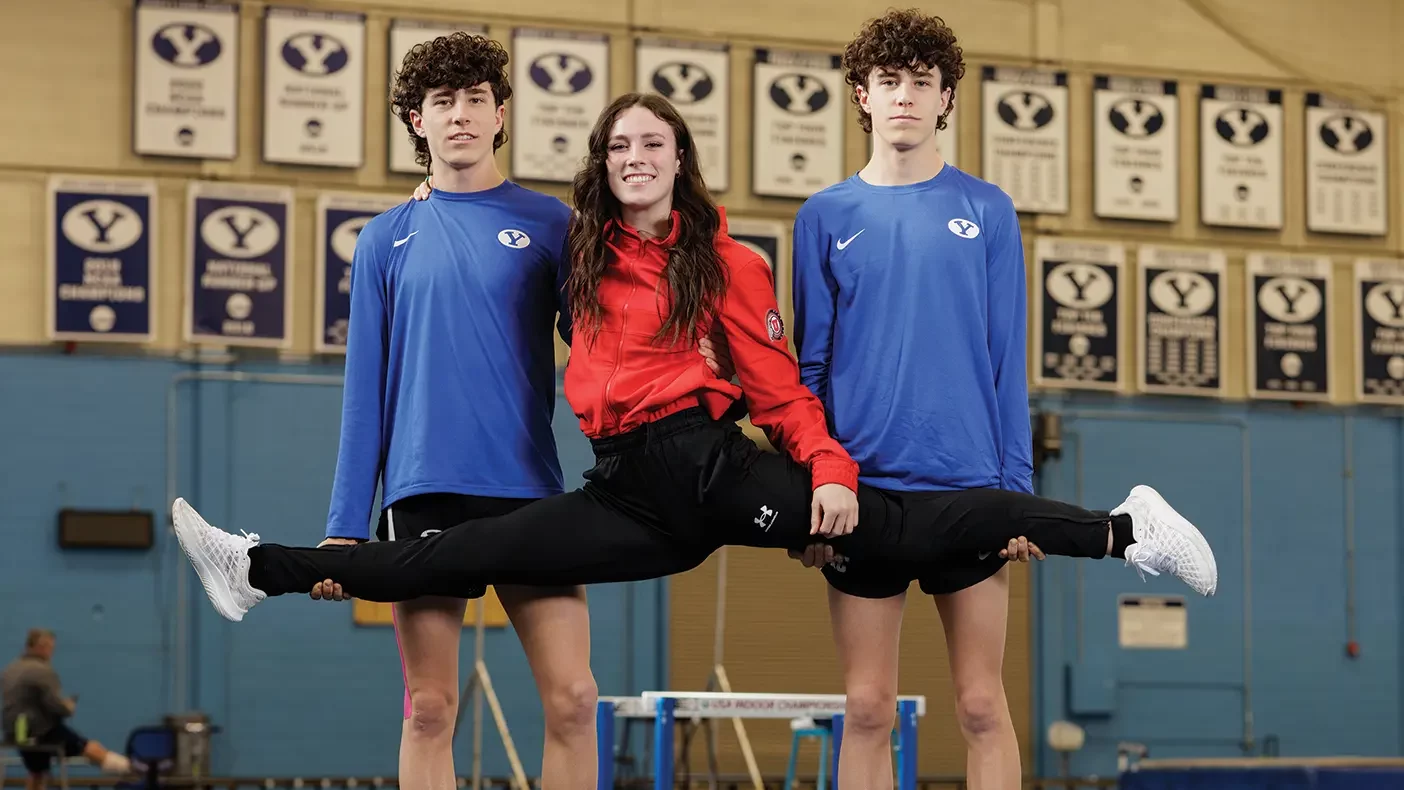 Not many families can say they have an NCAA All-American. The Thompson family of Lehi, Utah, had three in one year—with triplets Creed T. ('25), Davin D. ('25), and Sage Thompson each earning the honor.
Creed and Davin run on BYU's cross-country team, and Sage is a gymnast at the University of Utah. Though still young in their collegiate careers—all sophomores—they're already making waves.
Despite their schools' sworn rivalry, the triplets remain a team. "They're competitive in a good way," says their mom, Jenni Thompson. They challenge each other, such as by going to bed early or eating well.
"Iron sharpens iron," says Davin. "When one of us is working really hard, it pushes all of us to do it."
And that team unity extends beyond athletics. In high school the triplets set and achieved a goal for each to graduate with a 4.0 GPA.
So it was only natural that after Sage was named an All-American last April—helping her team take third at the NCAAs—Davin and Creed were determined to match her achievement when cross country started in the fall. And they did just that, both placing in the top 40 in the NCAA championship and pushing BYU to its own third-place finish. Earning All-American status, says Creed, "shows yourself and other people that you're the real deal."
And it's just the beginning, says Sage. "If we can already do this now, how much more can we do?"