BYU Marriott professors help guide US special operators through ethical minefields.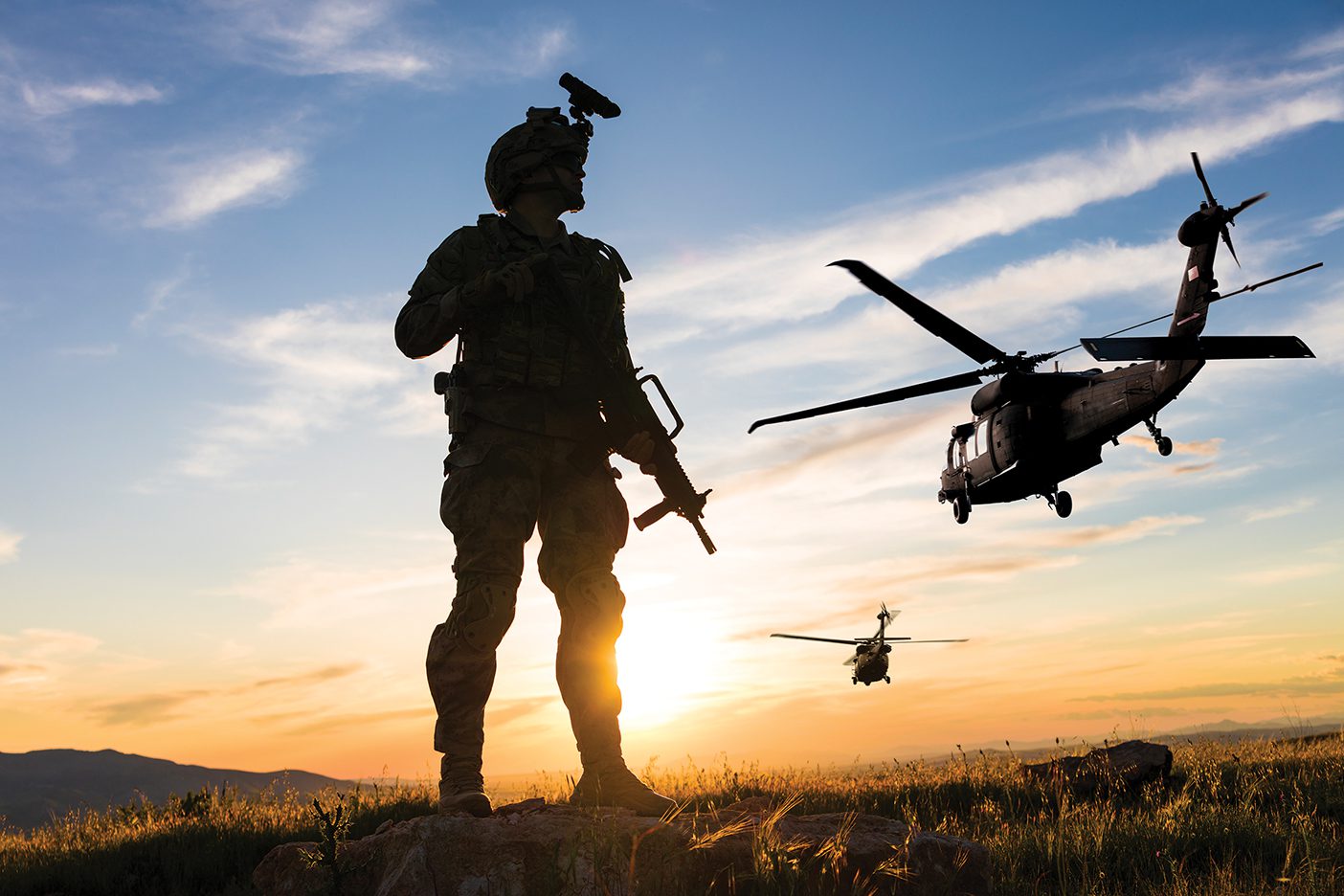 A Green Beret sniper hidden in enemy territory spots a child holding a gun. Within minutes the soldier's unit will round the corner, and the child could endanger the mission by shooting at the unit or alerting the enemy. Should the sniper shoot?
High-stakes situations are rarely black-and-white for US special operators. Unlike other challenges soldiers face—like what to do when a parachute malfunctions or a weapon jams during combat—ethical decision-making hasn't been drilled through years of training.
"Most ethics are taught in some high-level, esoteric way," says Chaplain (Col.) George T. Youstra, a former military chaplain for US Special Operations Command. In his role as an ethical and moral advisor, Youstra determined to find a solution to the training gap. "I want to give [soldiers] skills to . . . actually think through a decision."
He and Chaplain (Col.) Brian Ray reached out for help to two ethics experts: BYU Marriott professors Bradley R. Agle (BS '86) and Aaron M. Miller (BA '02, MPA '06, JD '06), authors of The Business Ethics Field Guide, which offers practical approaches to common ethical dilemmas such as standing up to power or dealing with unfair advantages.
To adapt the business dilemmas to fit real military situations and lingo, Agle traveled to US Special Operations Command at McDill Air Force Base in Tampa, Florida, where he met with special operators and recorded their stories. "These guys are dealing with very high-intensity ethical issues," he says. "It was fascinating to talk about the dilemmas that they're faced with [and try] to come up with solutions to help them make good decisions in a really timely fashion."
Since the completion of A Special Operations Force Ethics Field Guide in August 2020, the manual has been used in ethics trainings that Agle and Miller presented at various military bases alongside Youstra. Response to the guide and trainings has been overwhelmingly positive, says Youstra. "It [has] really resonated."
And the experience has been a career highlight for the professors. "When I think of the sacrifices that our military service members make," Miller says, "being able to contribute in a way that keeps them safe, which is essentially what our field guide does, was deeply rewarding."