---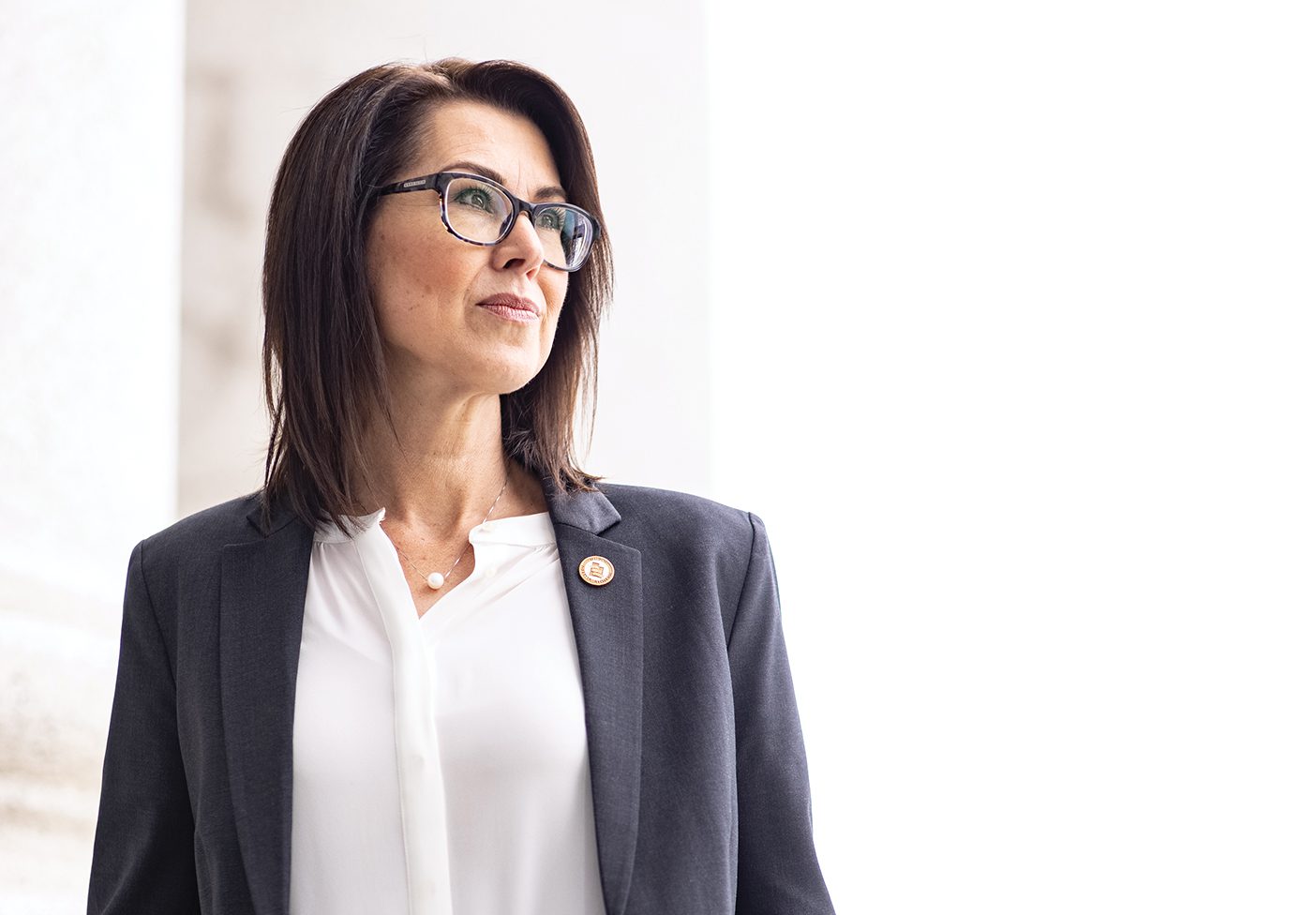 "Life doesn't always give you what you plan," says Deidre Hulse Henderson ('21), BYU history student—and Utah lieutenant governor.
"I did what I swore I would never do, and that was get married after my freshman year at BYU [in 1994]," she explains. "I had to quit school and work two jobs to put my husband through school."
When her youngest of five children started school, she was involved in the campaign of former Utah congressman Jason E. Chaffetz (BA '89). "I ended up running his political operation out of my laundry room in Spanish Fork for four years," she says—and not returning to BYU as originally planned.
Despite her political achievements, including sitting on the Utah senate from 2012 to 2020, Henderson has always regretted not graduating. She knows she's not alone, though. A lot of people—especially women—have had to put off their own education and dreams to support family members. "There's no shame in that," she asserts.
Still, education remains a priority for Henderson. After years of BYU Independent Study classes, the lieutenant governor is now just 14 credit hours shy of her bachelor's. She recently fulfilled an internship requirement by serving as the state's No. 2 executive.
Echoing James E. Faust, she advises those in her situation to take courage: .'Don't take counsel from your fears.' That has really been what has helped propel me along this crazy path that I'm on right now."