---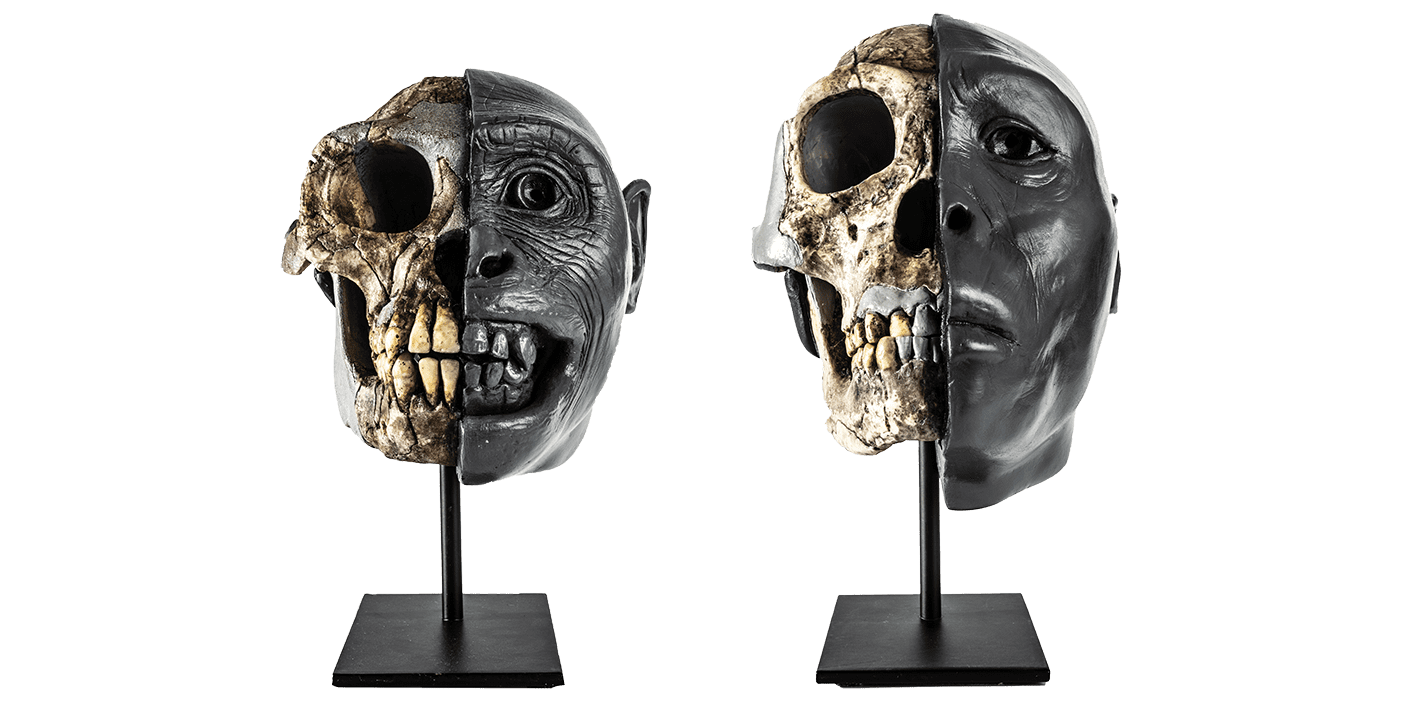 "It's easy for people to interact with and understand things that they can see," explains Allison X. Michas (BS '20), a recent graduate who is working with biology professor Michael F. Whiting (BS '90) on an evolution exhibit in the Life Sciences Building.
For the past year and a half, Michas has combined her love of anatomy and paleo art to reconstruct faces for 20 replicas of ancient skulls—the oldest about 7 million years old. Starting with the largest muscles and working up to the smallest wrinkles, she uses aluminum foil, air-dry clay, and simple tools to sculpt human- and chimp-like faces atop the left half of the skulls. Each face takes about two weeks to complete.
To inform her decisions, she refers to anatomical diagrams, MRIs, 3D images, and even forensic techniques, like tissue-depth pegs that show flesh thickness at different landmarks on the skull.
"You really can't know very specific things," like how eyelids looked or how noses were shaped, she says, but details like these help humanize the skulls. "You put the skin on top of it, and you realize, 'Hey, this looks a little bit like the uncle who comes over for Thanksgiving,'" says Whiting.
The reconstructions, displayed on rotating platforms in a case outside the human-anatomy classroom, are already stopping students in the hall. "They just stand there and stare," he says. "[We're putting] together a display that you're not going to see anyplace else in the world."