A grad is helping the western monarch butterfly avoid extinction.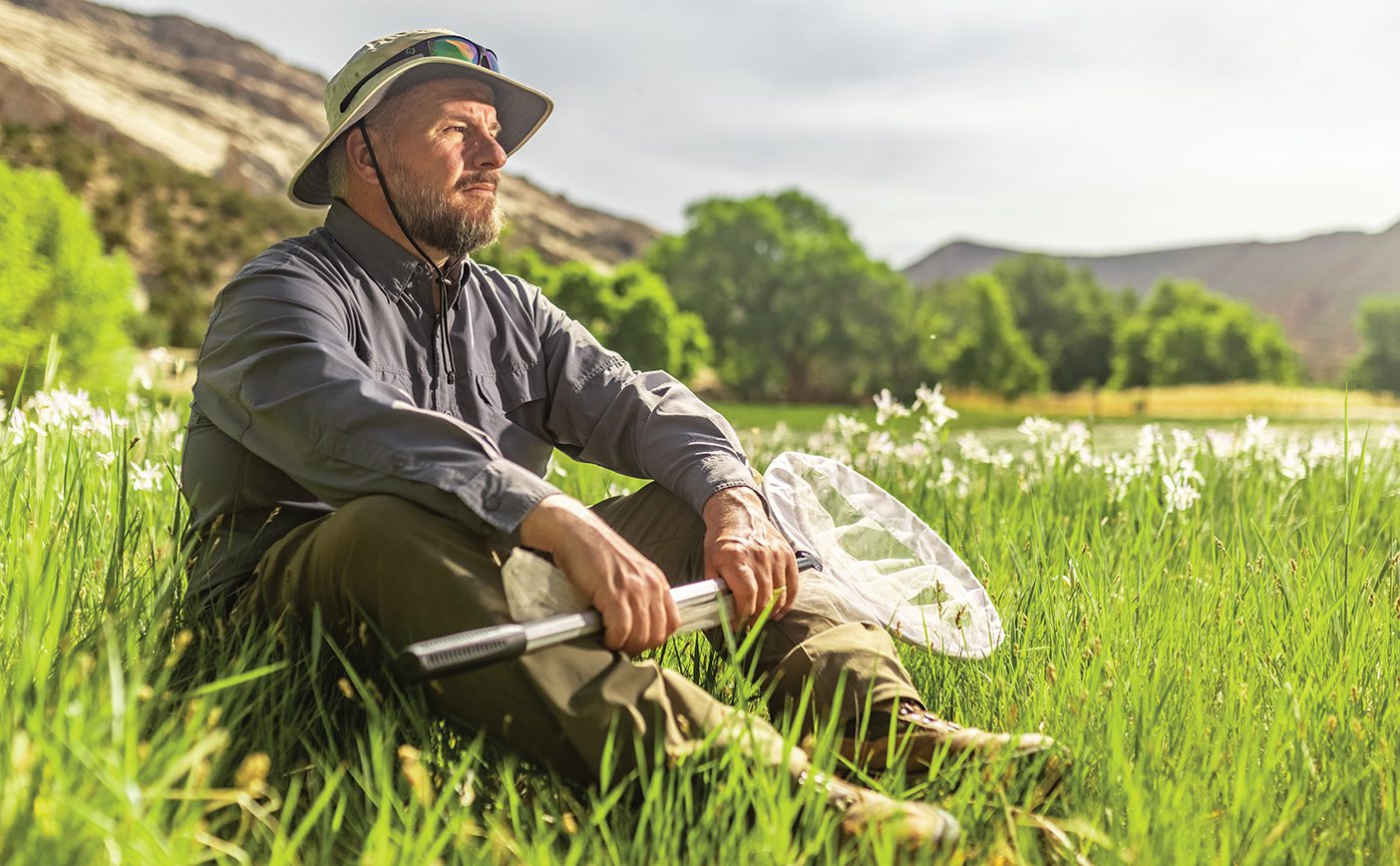 In jeans and T-shirt, James R. Spencer (BS '97, MS '00) jumps from his ancient red Toyota pickup to inspect a milkweed plant on the side of a Utah highway. Although most would look right past the common weed, botanist and biologist Spencer knows it as the life source for the imperiled western monarch butterfly.
What was once a population of more than a million western monarchs as late as the 1990s has now declined by more than 99 percent due to habitat loss, pesticide use, and drought. In a recent count at traditional overwintering sites in coastal California, scientists and volunteers found fewer than 2,000 butterflies.
From his home in Roosevelt, Utah, Spencer is responding to the monarch's crisis. He and his team document and catch monarchs in the wild to tag them and track their movements and migration. Working with the federal Natural Resources Conservation Service, he also advocates to preserve the butterfly's vanishing habitat, tracking milkweed across Utah and assisting private landowners in cultivating milkweed for monarch conservation.
"We are stewards of the earth, our collective home," he says. "The work I do is in the preservation of the small things that will one day either become or affect the big things."
As part of the 2020 Pollinator Project in conjunction with the Bureau of Land Management, Spencer helped ranchers transform weedy fields into flowered, fertilized, pollinator-friendly plots. Monarch larvae feed only on the milkweed plant, so he collected milkweed seeds (as well as bog violet seeds for other species), grew them in a greenhouse, and returned thousands of sprouts back to the plots.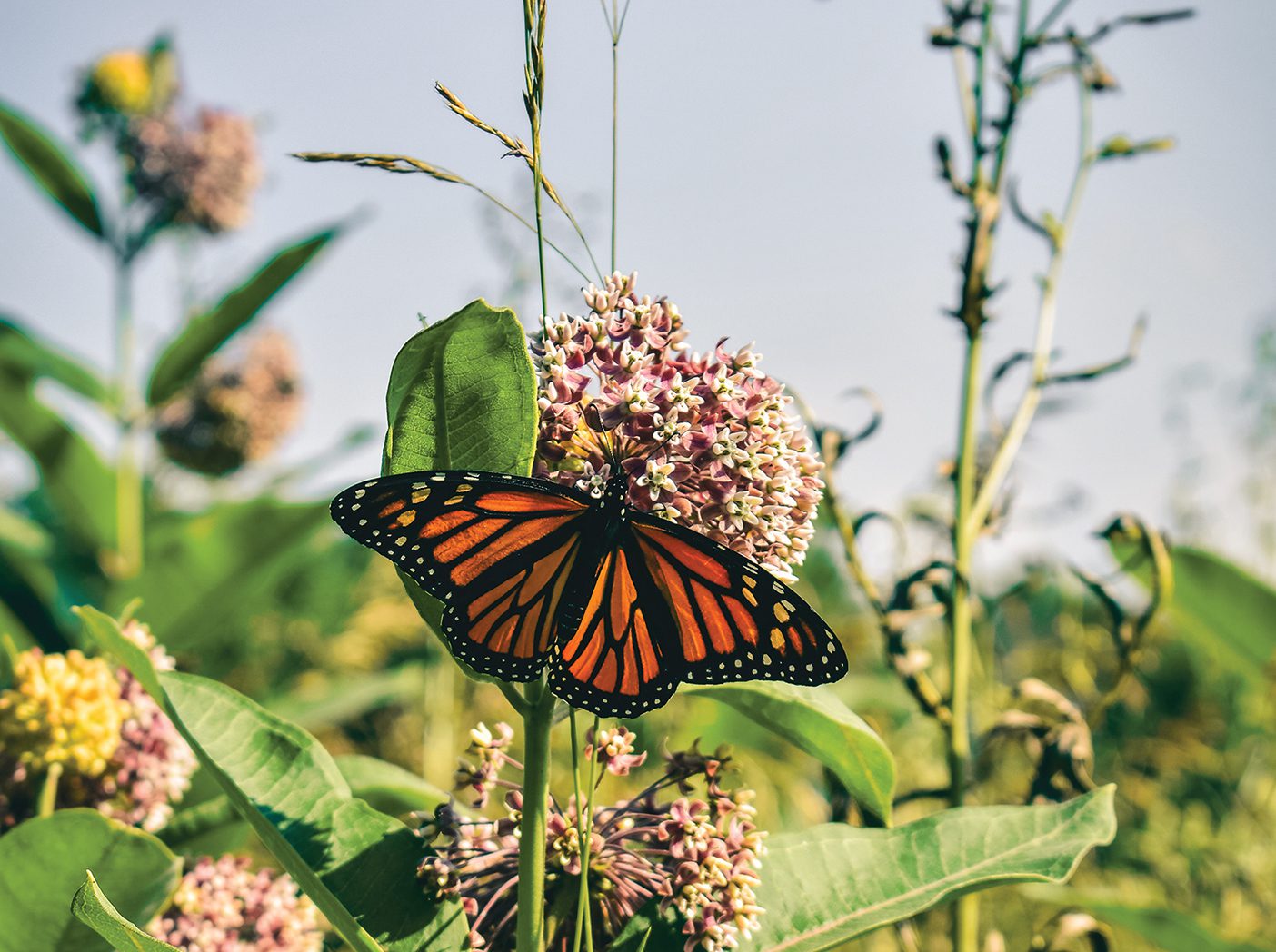 "I love it when ranchers or even companies come to me asking how they can help pollinators," he says. "Part of our stewardship of the earth is to educate others . . . so that even when we're gone, the work is perpetuated."
Even as the monarchs decline in numbers, Spencer remains in awe of the insects. "Monarchs are multigenerational migrators," he notes. "The butterflies that overwinter in California are never the same ones that return to Utah, but their third and fourth generations do. The last generation of butterflies of the season live for several months and return to their ancestral wintering grounds never having made the trip before. That's what makes them so phenomenal."
MORE Want to help monarchs? With the Survey123 mobile app, citizen scientists can participate in a Wild Utah Project called the Utah Pollinator Pursuit by mapping, recording, and describing milkweed plants and monarch larvae and chrysalides.
Service Stories
In Going Forth Y Magazine shares stories of alumni making the world a better place by serving in their communities, congregations, and homes. Let us know when you see an alum going about doing good. Send your nominations (and any photos) to alumninews@byu.edu.