---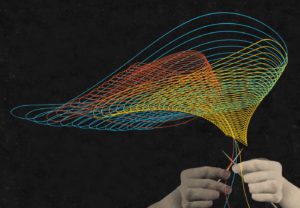 "Innovation is modern-day currency," says Geoffrey A. Wright (BS '02, PhD '08), associate professor of technology and engineering studies. In today's fast-paced, problem-ridden world, creativity "allows you to explore a broader range of solutions," adds Paul T. Skaggs (BA '80), associate professor of industrial design. Both are part of BYU's Creativity, Innovation, and Design Group, an interdisciplinary collection of faculty and students focused on innovation. Here Skaggs and Wright share favorite resources for fostering creativity.
1. For starters, Wright recommends the book Thinkertoys by Michael Michalko, which includes activities to help readers develop basic creative-thinking techniques.
2. Wright also points to "8 Ways to Fuel Innovation," a TED Talks playlist that features creative thinkers' tips and processes to solve problems, get the innovation juices flowing, and come up with new ideas.
3. For a deeper dive, Skaggs recommends the book Conceptual Blockbusting: A Guide to Better Ideas. With a collection of exercises and a hands-on approach, author James L. Adams discusses how to overcome common barriers to creativity.