---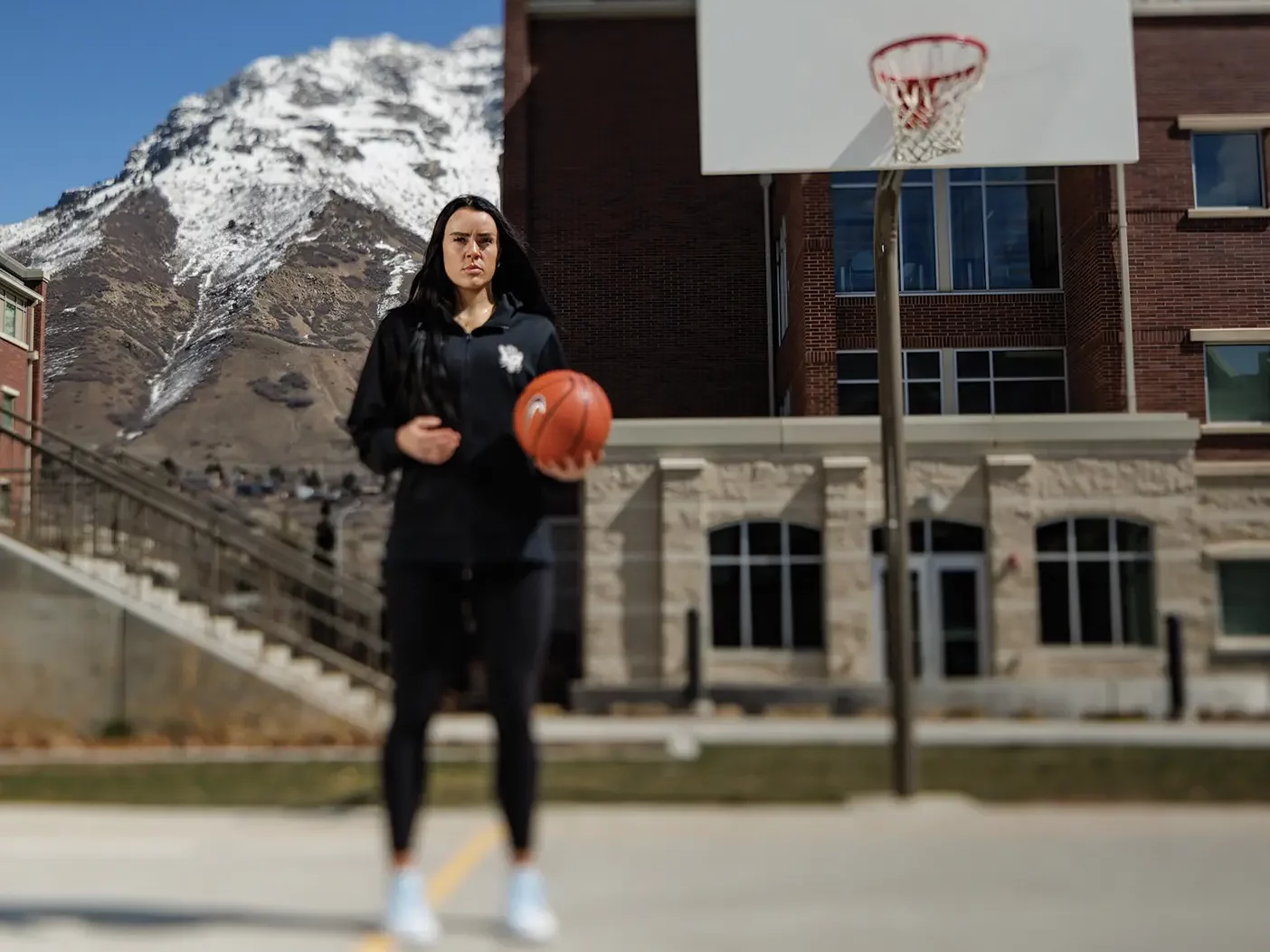 In a season with a first-time Division I head coach and having lost 70 percent of last year's offensive production, the Cougars leaned on forward Lauren K. Gustin ('25) in every aspect of the game. Gustin's 2022–23 season was one for the record books— she asserted herself as a physical rebounder, prolific scorer, and vocal team leader. As the only starter from the previous year's team, the junior led BYU in points, rebounds, field-goal percentage, and minutes. "I just don't want to have any regrets," says Gustin. "[I try] to put 100 percent effort into everything I do . . . so that I know I'm always putting my best effort forward."
#1 rebounder in the NCAA, with 16 per game and a season total of 532. That's the seventh-most in a single season in NCAA history.
No. 2 for most double-doubles in the country, with 27 double-doubles in 33 games.
1,000 This season Gustin joined the career 1,000-points and 1,000-rebound club. She is only the second BYU athlete to do so, joining former All-American Tina Gunn Robison (BS '80).
27 The number of rebounds Gustin snagged against San Francisco— just two fewer than the entire opposing team. She had 24 rebounds in games vs. San Diego and Portland.
500 Gustin was the first NCAA basketball player to reach 500 rebounds and 500 points this season.