---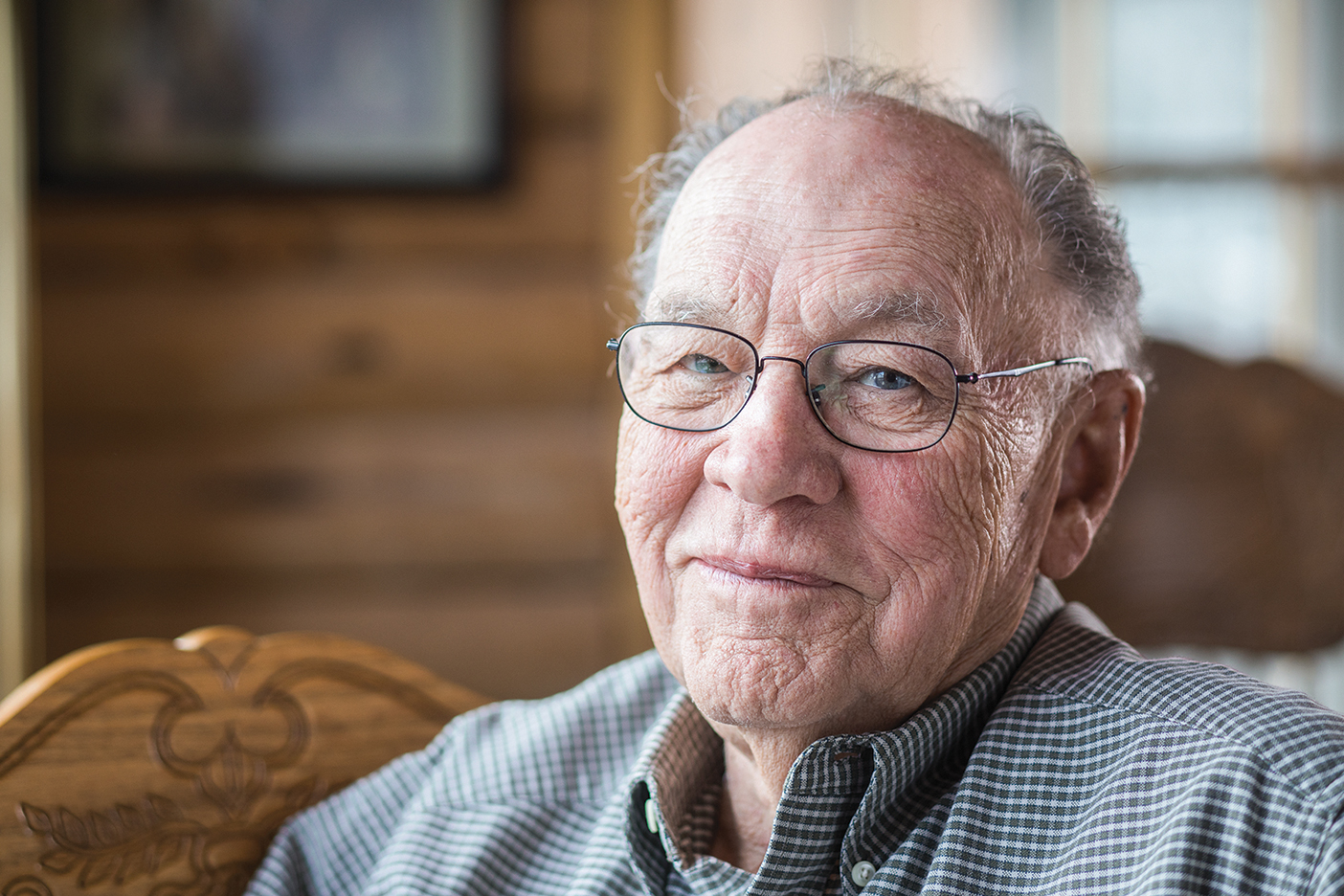 Gary D. Liddiard (BS '60) and his son G. Dennis Liddiard ('91) are experts at giving people broken noses, facial hair, and even new ethnicities. After an unlikely start as a makeup artist, Gary spent four decades on Hollywood film sets, opening doors for his son, a 2015 Academy Award nominee, along the way.
After graduating with his degree in political science, Gary had every intention of pursuing a law degree at George Washington University. That is, until a family member with a connection to Warner Bros. Studios helped line up a three-year makeup apprenticeship.
"I had never done makeup," Gary says. "I didn't know anything about it." Nevertheless, he soon developed a full toolbox of techniques for giving his actors the right look and feel—well before the days of computer-generated imagery (CGI).
"You had to be able to think on your feet," he says. On the Mexico set of Scalphunters (1968), one of his earliest movies as makeup department head, his director wanted the character played by actor Telly Savalas to have his ear shot off. "I didn't have anything down there to do this," Gary says. So he found a pine nut shell to create a mechanism that, when pulled away from the ear, caused fake blood to spill out. "I love those challenges," he says.
Gary eventually became the personal makeup artist for Robert Redford. Through decades of working on the same movie sets, the two became close friends. "We did a lot of traveling," says Gary. "When we did The Great Gatsby (1974) in London, he took his family, and I took mine. It was great."
With demanding hours, Gary's career became a family affair. From a young age son Dennis was immersed in the makeup industry. He even accompanied his dad on a trip to Brazil to work on Moon over Parador (1988). So it was no surprise when, after a year at BYU, he decided to follow in his father's footsteps. After getting a taste of the movie industry, Dennis never turned back.
"I was able to take him with me on shows when he was first starting so he wouldn't starve to death," says Gary. "It was tough [for him] coming into the business."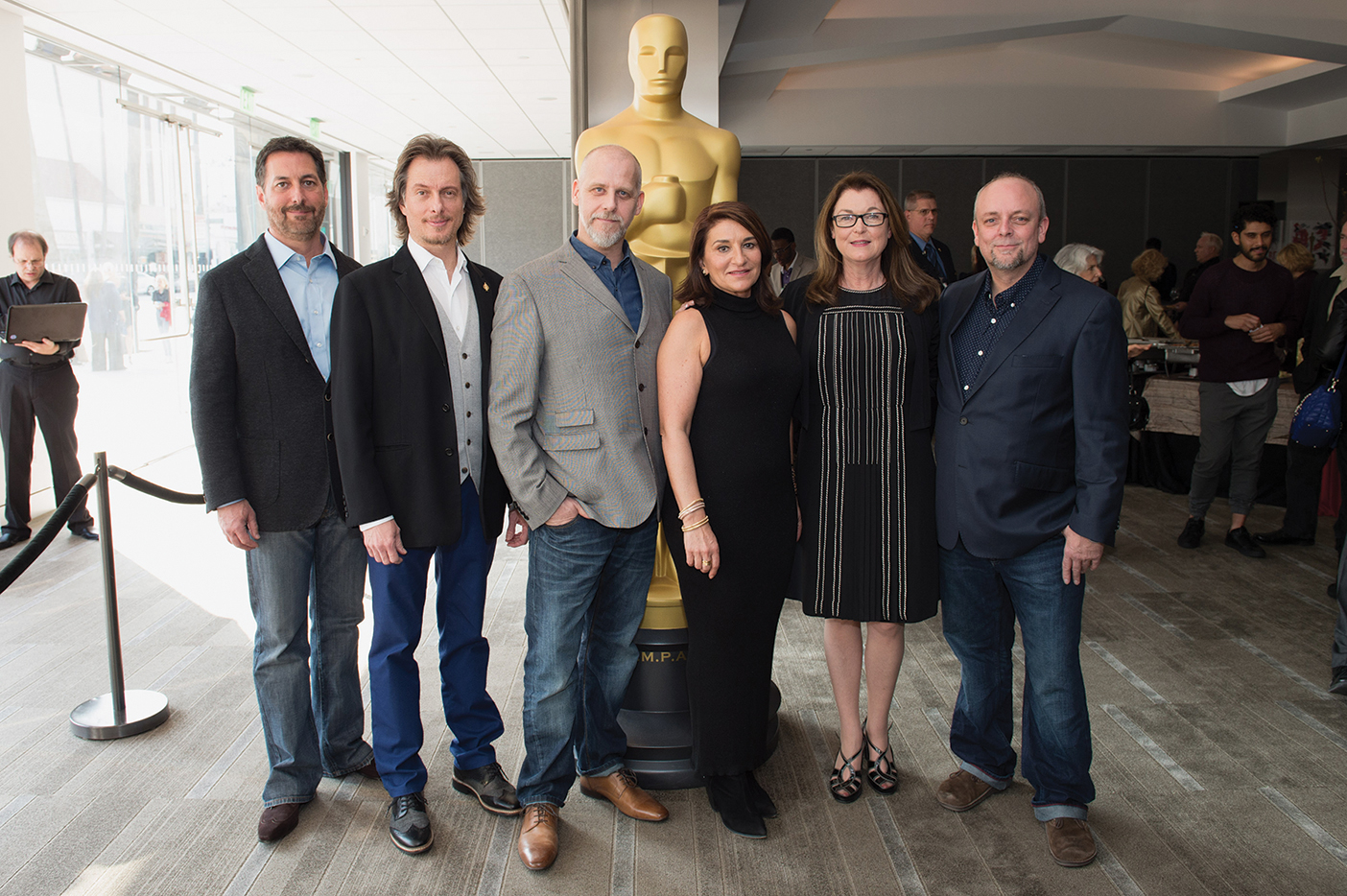 Although the industry has shifted toward CGI techniques for character styling, Dennis says there is still a place for old-fashioned makeup artistry. "I did the film Foxcatcher a couple years ago. We had the three main characters in full appliances; none of that was CGI. Steve Carell was in a four-hour makeup every day. Channing Tatum and Mark Ruffalo were about two hours each."
Dennis's work on the film earned him an Academy Award nomination, something that made his father, a longtime member of the Academy, extremely proud.
He says he is also proud of his son's ability to maintain high standards in an industry known for immorality and obscenity on and off the screen. "Obviously, we stand out a little bit at work," Dennis says. "But people respect the hard decisions [I make] and trust me."
Dennis says he was grateful for the nomination largely because the surrounding festivities allowed him to spend more time with his wife and children—a rarity for someone who works hundreds or thousands of miles from home for extended periods of time. He recently finished work on the upcoming film Guardians of the Galaxy Vol. 2 (2017).
Notwithstanding the career's demands, Gary says it comes with many rewards. "I loved it," he says. "I enjoyed it because of all the challenges that I had and the people I met and the places I went for location. What can I say? . . . It was really an exciting career."