Pay-it-forward replenishment grants have caught on at BYU—and changed student lives.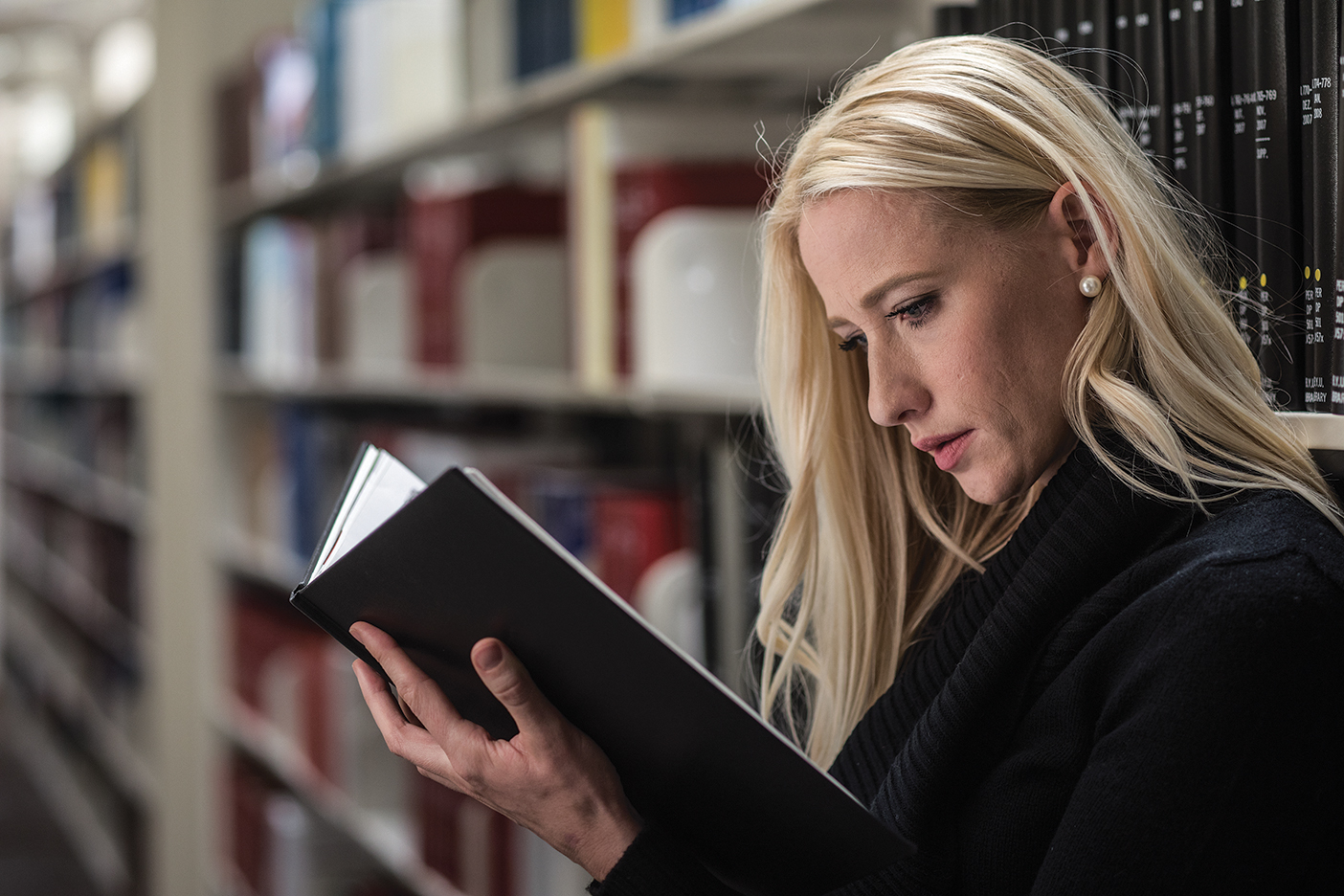 A mime? A fur designer? A young Virginia "Ginny" Naylor ('17) could hardly believe the results of her junior-high aptitude test were even real career options. But whatever amusement she may have felt at the results faded when her guidance counselor grounded her ambitions in one sentence: "Honey, you're never going to BYU."
"I sort of defined my whole worth by that," Naylor recalls some two decades later. She determined that she just wasn't that smart and in time gave up on her goal to attend BYU. It was just the beginning of life struggles that seemed to block her way.
Despite those odds, today she is a nontraditional BYU student, a senior in Latin American studies with an eye on an April graduation. This happy denouement to a good deal of misdirection, loss, and sorrow comes, in part, thanks to BYU alumni chapters that provided Naylor with a "replenishment grant"—a pay-it-forward program in which students who receive funds are asked to give back when they are able.
Naylor's road to BYU was anything but direct. As a senior in high school, she completed a cosmetology program and then began working full-time, deferring her hopes for college. Following a mission to Portugal, she married and worked for four years to put her husband through school, but the marriage fell apart soon after. In time, tragedy struck again when a man she planned to marry died suddenly of heart failure.
As Naylor grieved over her loss and her life's path, a friend said it was time for Naylor to invest in herself and fulfill her dream to go to college. Inspired, Naylor worked to be admitted to BYU as she saved up for a year, sold her condo, replaced her vehicle with a beater—anything to be able to afford college.
"I was afraid," she remembers. "It had been 10 years since I'd been in school, and I didn't know if I could keep up with these college kids. I couldn't work [a job] and give it my best shot."
Focusing on her studies full-time, she found herself constantly "looking for all the ways that I could make another semester happen." The replenishment grant she received came just in time—it was the difference between Naylor continuing to attend or dropping out of school.
Now a semester away from graduation, she reflects, "Going to BYU has strengthened my testimony of Heavenly Father's plan for me. I feel like there is a reason that I've had the experiences I've had." And it has taught an insight she often shares with others: "Don't ever count yourself out of the game."
Info: Students receive replenishment grants through the BYU scholarship-application process. Learn more about funding replenishment grants at alumni.byu.edu.