---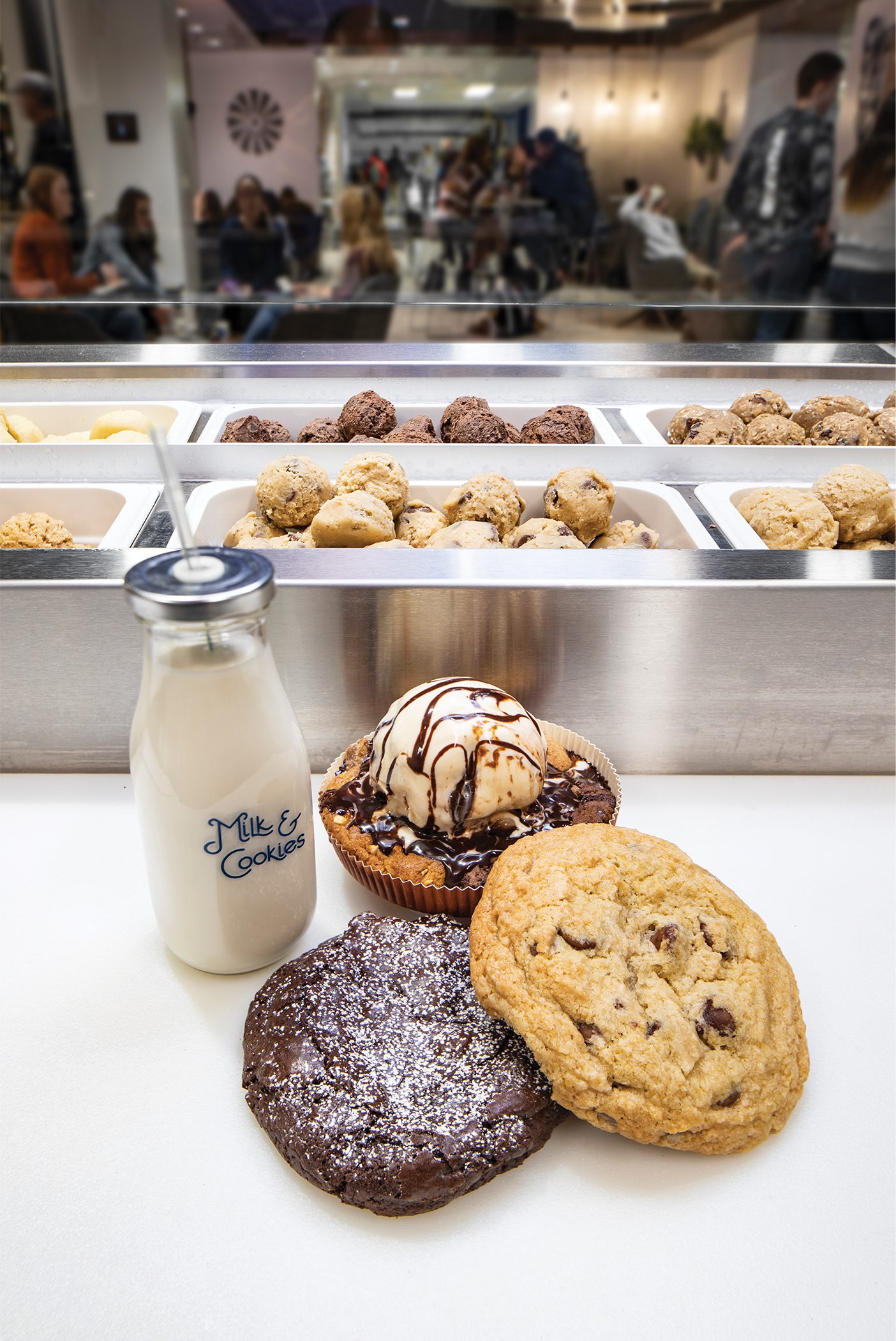 In just 10 minutes, customizable, fresh-baked cookies are ready hot out of the oven at BYU's new Milk and Cookies café, which opened last fall in the Wilkinson Student Center. The café, nestled between the Cougareat and the BYU Store, is a "unique concept and perfect addition," says manager Jenny Rolph. "Who can go wrong with a warm, chocolate chip cookie?"
BYU's executive pastry chef Fernanda Dutra created six dough recipes for the café: chocolate chip—the most popular—along with brown sugar cookie, oatmeal, peanut butter, mudslide, and lemon. Patrons can add toppings like Andes mints and Reese's Peanut Butter Cups.
The gooey cookies pair with BYU's famous milk or dairy-free oat milk, served in glass milk bottles. The café also makes steamed chocolate year-round with BYU chocolate milk.
Here's some factoids about one of the best places to get a treat on campus:
• 4 cookies always warm and ready—chocolate chip, peanut butter, mudslide, and seasonal (presently Butterfinger butterscotch)—for those who don't have 10 minutes.
• $5.79 for the Cosmookie, a warm cookie topped with ice cream and Ghirardelli chocolate or caramel sauce. The dessert was named by BYU fans on social media.
• 3 kinds of dough can be combined to create one cookie—like a pie chart. Add toppings for the ultimate personalized cookie.