---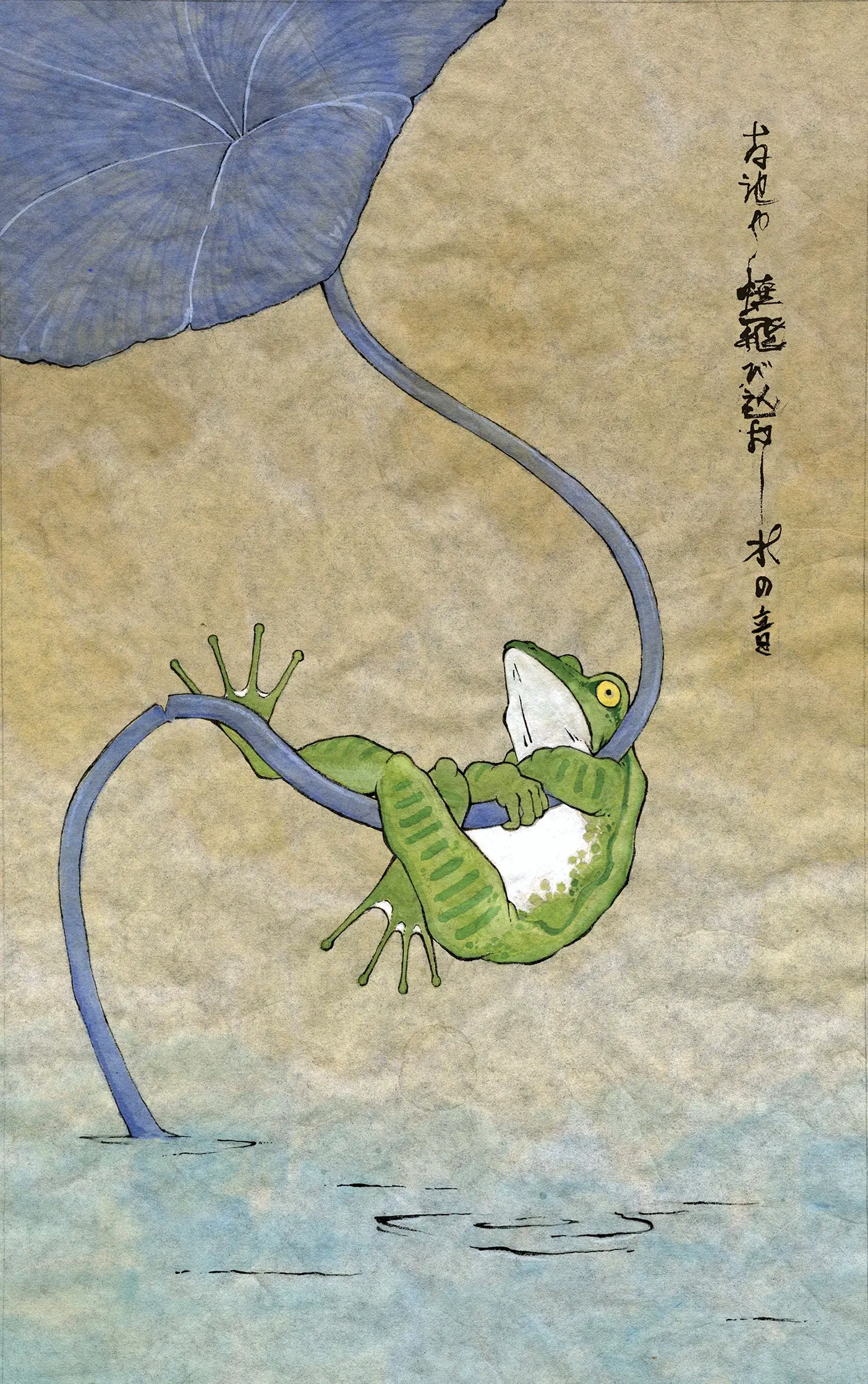 Frogs love water, right? Maybe in your backyard pond—but not in illustration student Jaymie Johnson's ('25) absurdist take on a Japanese haiku.
"Old Pond" by Matsuo Bashō is a favorite of her mother's: "Old pond. A frog jumps in—sound of water," reads an English translation. But, Johnson wonders, what if the frog doesn't want to jump in? The idea led to pairing this "really zen poem" with a pond-averse frog in a piece that blends her heritage and her love of the absurdist humor in Japanese media.
To create an authentic, aged feel, Johnson combined watercolor on delicate rice paper (which turns transparent when wet) with "distinctly difficult" hand-painted calligraphy.
"You can see where I cried on it," she points out with a laugh. The piece secured her a place alongside four of her BYU classmates in the prestigious national Society of Illustrators 2022 Student Scholarship Competition.