---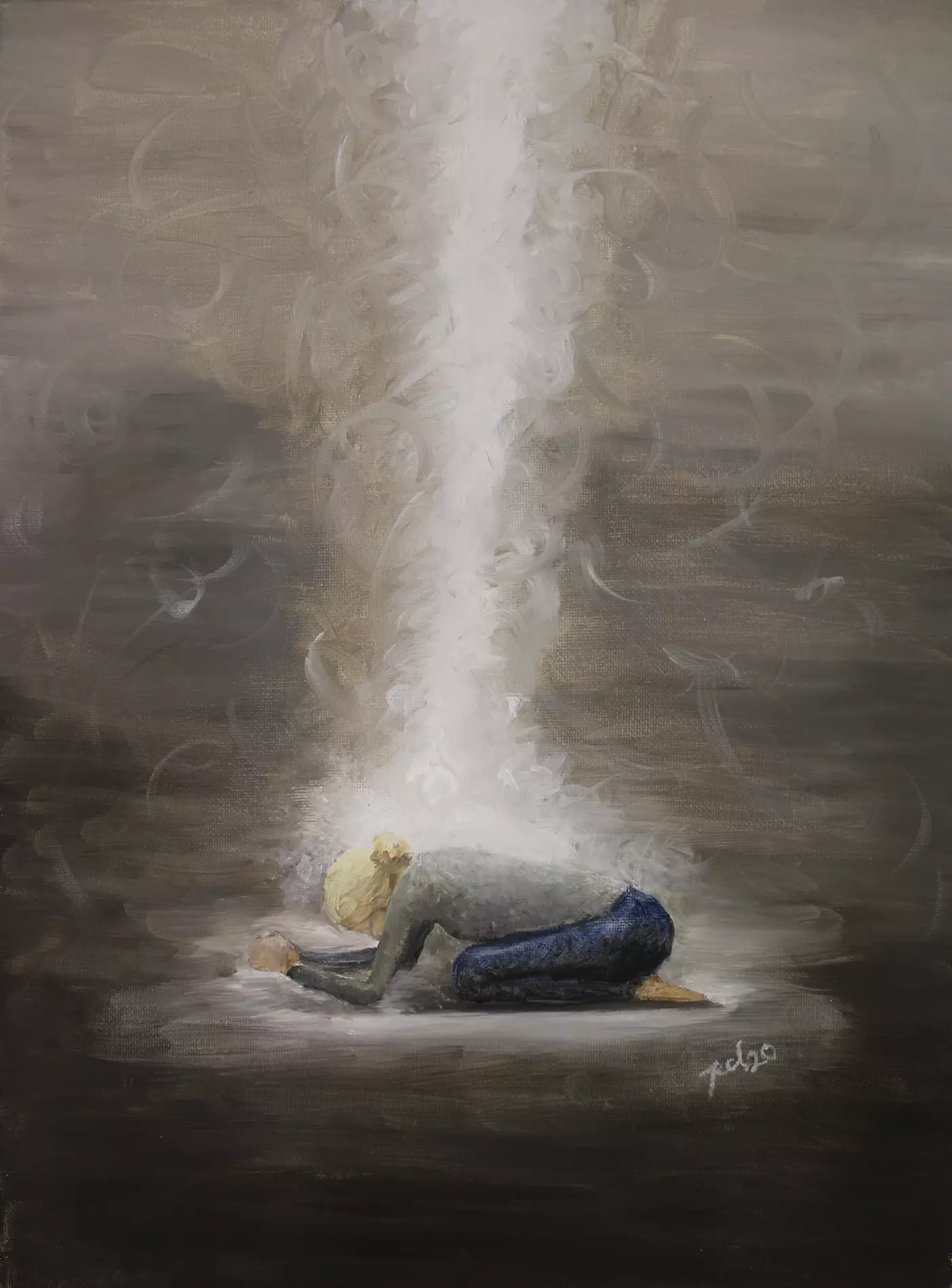 Rachel Cannon Boss ('23) isn't an art student, but she still has a painting hanging in a gallery. Boss's Revelation was originally an assignment for a Book of Mormon class; now the piece hangs in the Joseph Smith Building as part of the Visualizing Learning exhibit.
The exhibit, begun in 2018, highlights "pieces that express significant student learning," says Church history and doctrine professor Anthony R. Sweat, who, along with several colleagues, uses art projects to help students connect with the scriptures.
Gaye Strathearn (BA '91, MA '92), associate dean of religious education and the brains behind the exhibit, was inspired by one of her students who, she says, "was a different type of learner." She experimented for one semester, replacing a midterm with an assignment for students to do something creative—poetry, pottery, painting—and then write a statement about it.
Impressed by the art her students created, Strathearn reached out to other religion professors like Sweat— himself an artist—who were assigning similar projects. Together they created the exhibit, curated from student works each year.
"The opportunity to do art . . . brought about a way for me to express myself differently," says Boss.
From skateboard art depicting Jesus's triumphal entry to stained glass representing the Nauvoo Temple to a storyboard on the life of the apostle Paul, each piece represents a student's talents and individual journey of spiritual learning. "I love the idea of letting students' strengths be a path to learning," says Strathearn.
Watch a video on the exhibit: