Art and theatre students find a temporary home at West Campus.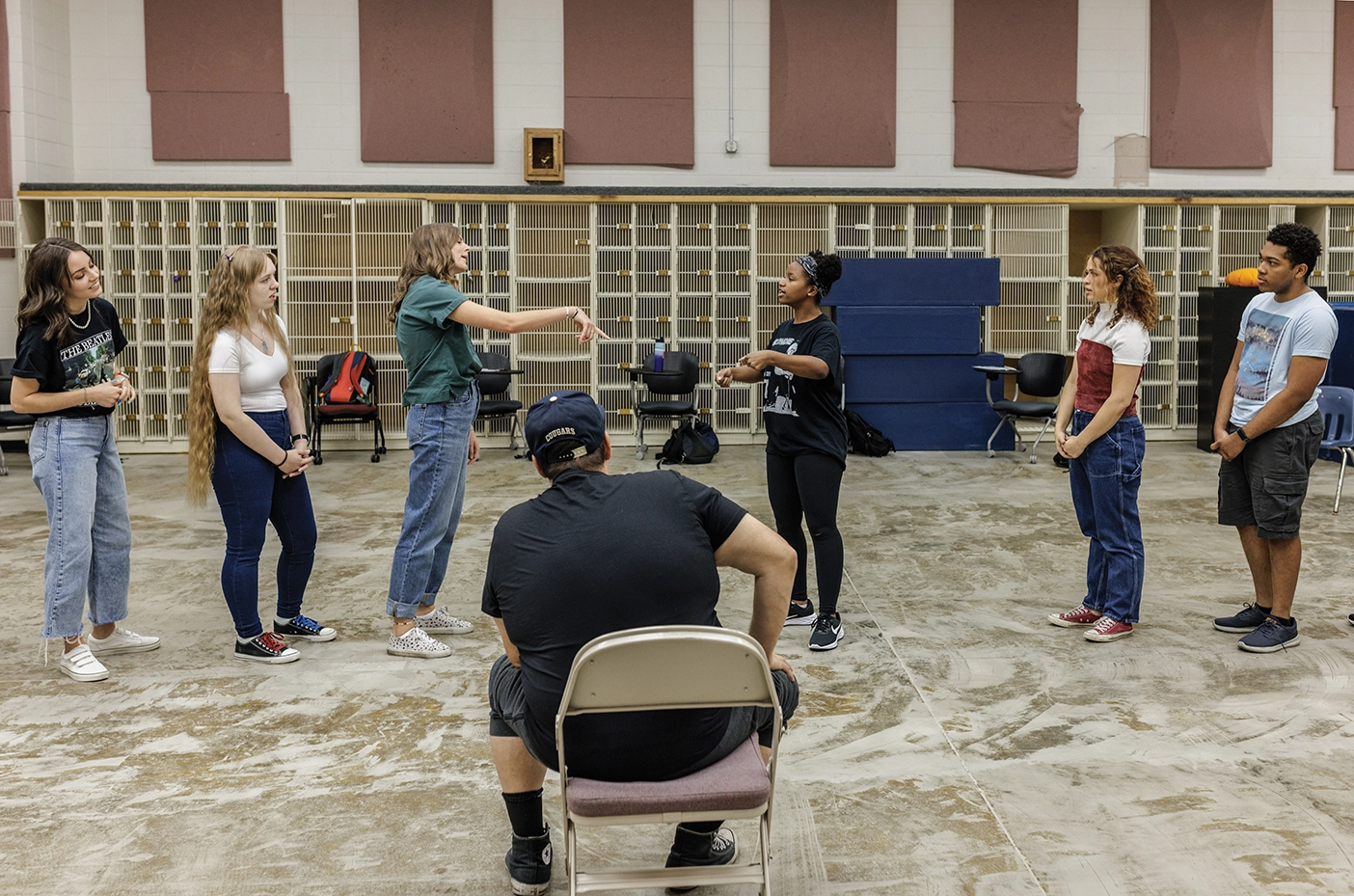 The former Provo High School, located on University Avenue, saw a lot of changes this summer.
Workers converted the basketball court into a black-box theater, complete with curtains, a stage, and audience seating. A kitchen transformed into a photography-processing lab; a science room into a printmaking area; a former auto shop into a set-building studio.
These updates and more recast the old high school into West Campus, a temporary home for the arts while BYU awaits the new Arts Building, set to be completed in 2025. This fall music students have the run of the Harris Fine Arts Center (HFAC) before occupying the Music Building in January.
West Campus includes a student parking lot and provides a shuttle to and from main campus. The way facilities staff made this temporary space work for art and theatre students "has been both innovative and miraculous," says Edward E. Adams (MA '91), dean of the College of Fine Arts and Communications.
Moving to West Campus hasn't been without its growing pains, but faculty have come up with creative solutions.
"Although it's obviously kind of hard to leave the HFAC, . . . it's kind of exciting to see what they're doing" with the space, says Savanna R. Shiman ('24), a pre-music dance theatre student who works and attends class at West Campus this semester. "What's made it a good experience for me is the faculty and the unique things they've been doing to make our experience better."
Adds Adams: "There's something about artists. They love to be creative, they love to be innovative, they love a challenge. This space provided that for them."