---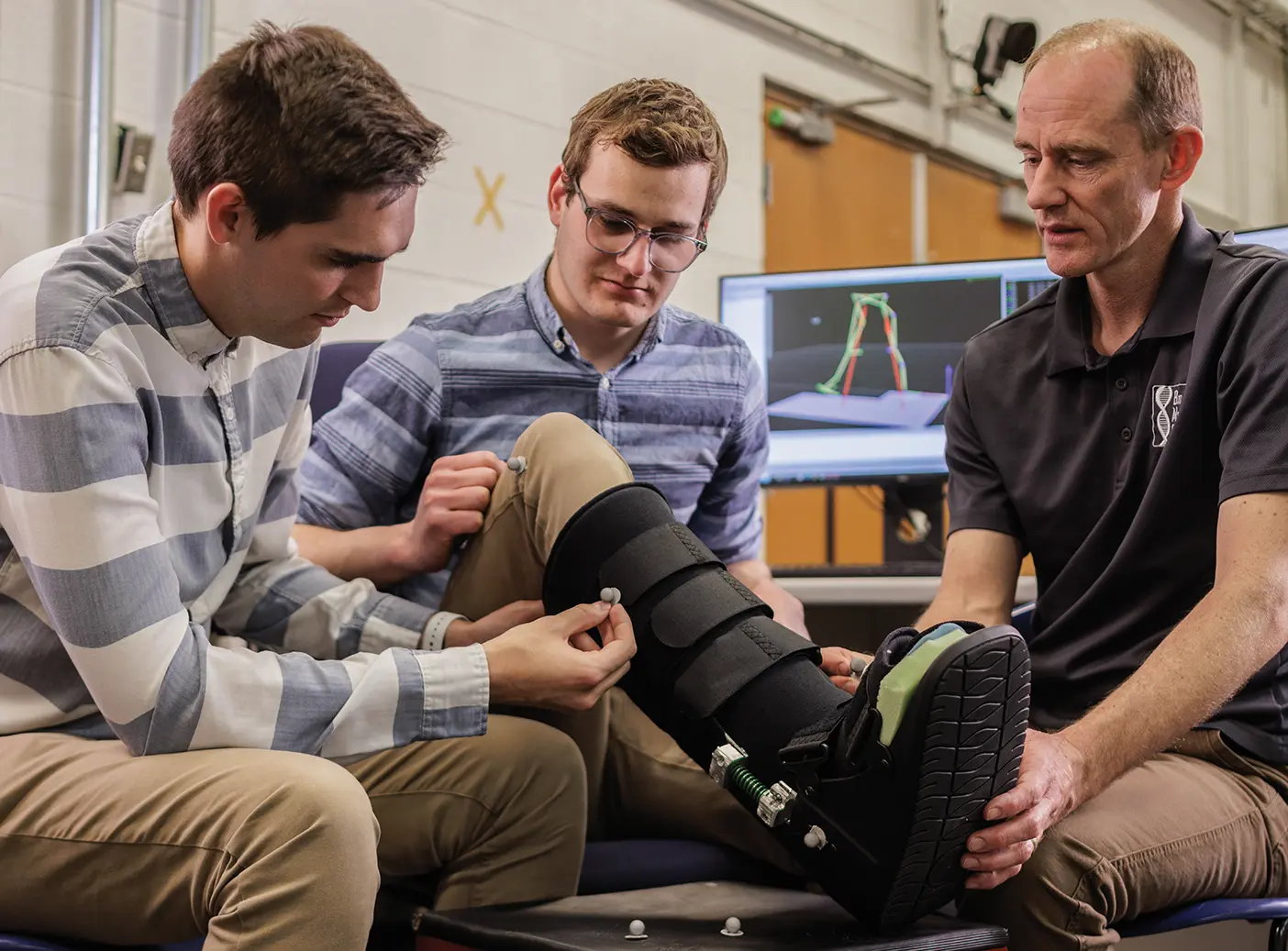 If you've ever injured an ankle or foot, you're probably familiar with bulky medical boots—Velcro and metal contraptions that look like a better fit for a Darth Vader costume than a clinical device.
Andrew R. Hillier (BS '23), a public-health grad gearing up for podiatry school, was curious about the underlying physics of these boots—especially when, as a podiatrist's assistant, he noted their application in helping diabetic patients relieve pressure on painful foot ulcers.
"If they're walking in these boots, where does the force go?" Hillier explored this question as part of an undergraduate research grant alongside manufacturing engineer Seth C. Huber (BS '20), designer of a new boot dubbed the SpringEase.
Their research, published in the journal Medical Engineering and Physics, found that the SpringEase offloaded weight better than other medical boots. It transfers weight to the lower leg with a spring mechanism where other models use a rounded heel or a hinge.
"The offloading was really dramatic," says mentoring exercise-science professor Dustin A. Bruening ('97). The "fairly short" timeline of the study, Bruening notes, also enabled Huber, Hillier, and other students to engage in the entire process, from data collection to preparing a paper for peer review.
The experience, says Hillier, left him "a stronger student, humanitarian, and, hopefully, a greater asset to the medical community."
And Huber, who's working toward commercializing the boot, was encouraged. "It needs a lot of work," he says. But the research demonstrated that "the idea has potential."